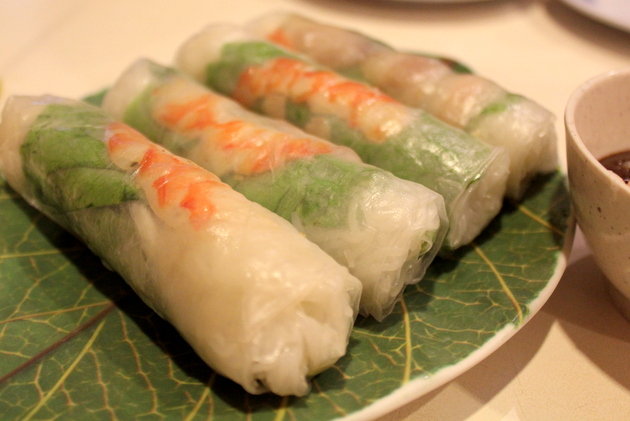 The Most Popular Vietnamese Joint in Joo Chiat
By Tris Marlis - Thursday, Aug 22, 2013
Enter Joo Chiat Rd from the corner of Geylang Serai, and you will find yourself transferred, from the bustling Malay community to the dark tingling lane known as "Little Vietnam." The nickname was so, because of the influx of the Vietnamese community and the presence of many seedy bars and clubs with Vietnamese ladies and customers a decade ago. The sleaze has somewhat tamed due to the campaigns against it waged by the residents in the area. But their best sins- food, flourished. Today, there are a few Vietnamese cafes and coffee shops that cater to the community there. Not all are buzzing with customers even on a Friday night, but one Pho joint shines in that dark lane and continues to thrive.
On a busy day, Long Phung Vietnamese restaurant has a queue outside its door even before it opens. Maybe it is the location right next to a carpark that makes it easy and convenient. Or perhaps it's the brighter lights and less rowdy look that attracts many passer-by and foodies. It could also be the long queue that piques the curiosity.
Every night the restaurant is packed with Vietnamese students and professionals residing in Singapore, such as Thung Nguyen and his friend who patiently waited in the queue for their long deserved pho. "This (Long Phung) is the most famous Vietnamese restaurant in Singapore," claims Nguyen, revealing what could be the reason behind the unrelenting queue. A 30 minute wait for your seat, is normal.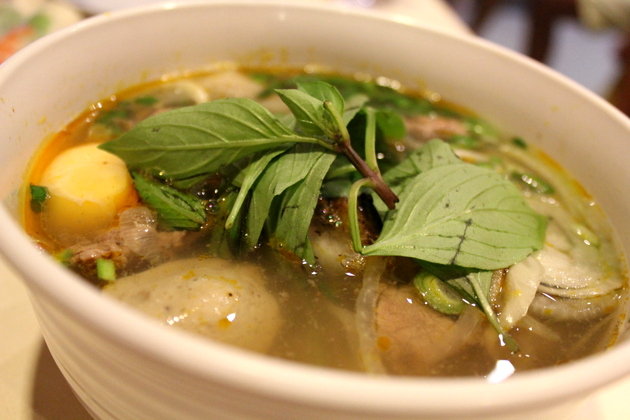 If you talk to the owner, she would proudly tell you how authentic her Vietnamese food is. Half of their menu is dedicated to pho of all kinds of meat – beef, chicken, pork or duck, anything goes. Their special pho comes with slices of rare beef, beef balls and pork. The broth has a sweet hint of cinnamon and star anise. The addition of basil leaves on top gives out a nice spice garden scent as it softens in the hot soup. The generous bean sprouts also compliment the silky and soft rice noodle. Their pho leans on the sweet side, as flavours in Ho Chi Minh tend to be, compared to its southern counterpart. However, it can be a tad sweet for the average Singapore palate used to the southern saltier version.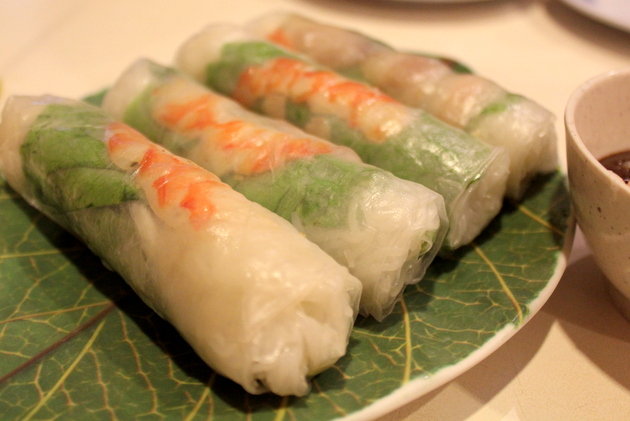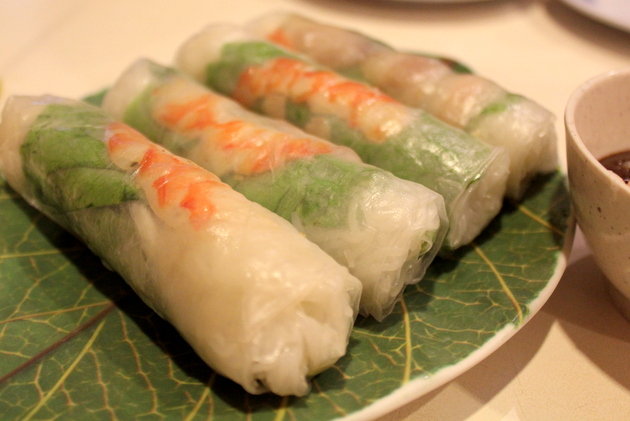 Their spring roll comes with fresh mint leaves, vermicelli, bean sprouts and slices of prawns wrapped in translucent rice paper. For those who are having Vietnamese food for the first time, you might find this dish rather plain, but the beauty is in the simplicity. It is fresh and the texture is soft, crunchy and chewy altogether. The roll is serves with a side sauce that tasted like a mixture of prawn paste, plum and peanut sauce, which is sweet with a slight pungency, so go easy on this.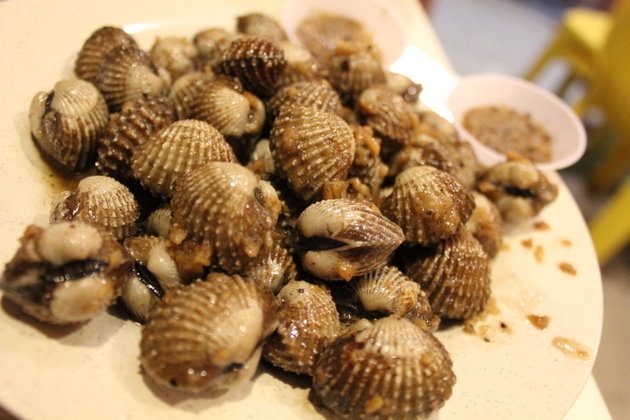 The other half of the menu can be categorised as beer food, with seafood like cockles, squid and clams cooked in your choice of sauce. We had the cockles with sweet and savoury garlic sauce which compliments the umami, slightly sweet and briny taste of cockles. The sauce is done with a light touch so as not to mask the natural freshness of their seafood. There are also fried chicken wings, prawn or meat rolls, salad and other tidbits- the perfect beer snack lover's menu.
Besides Vietnamese and local Singaporeans, Long Phung has also attracts expats coming from US or Australia. "We have a big Vietnamese community in the US, having a bowl of hot pho in chilly night has become our comfort food," says one of the expat diners. The simple decor and menu reminds their diners of pho cafe they have encountered before, from the streets of Ho Chi Minh to San Francisco.
Long Phung
159 Joo Chiat Road Tel: 63442005 Hours: 1pm – 2am