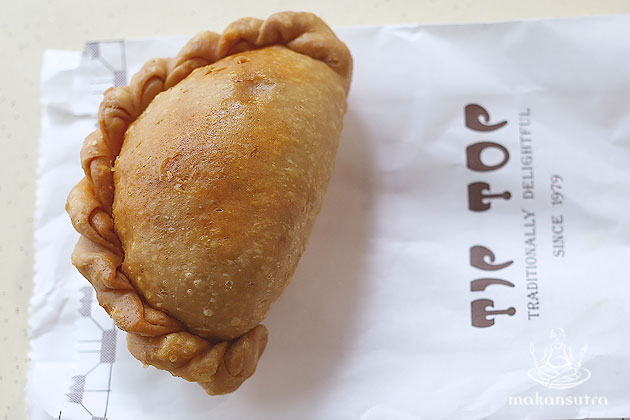 THE NEW TIPTOP THE PUFF FACTORY VS AMK CURRY PUFF
By Cecilia Joven Ong - Friday, Dec 05, 2014
TIPTOP THE PUFF FACTORY
722 Ang Mo Kio Avenue 8 #01-2843 HiapHwa Coffee Shop Singapore 560722
Opening Hours: 8:00 am to 10:00 pm
Tip Top Curry Puff was founded in 1979, a familiar name known for their heartland old school curry puff that was popular with the then Ang Mo Kio residents. It is located at the corner of HiapHwa Coffee Shop and is also known for their carefully guarded recipe that, based on an Indonesian spice concoction, includes 18 herbs and spices. When the stall first opened, a curry puff was priced at 35 cents each as compared to its current pricing at $1.40. Its boss was convicted with a tax evasion charge in 2007 and served some jail-time before getting back on his feet.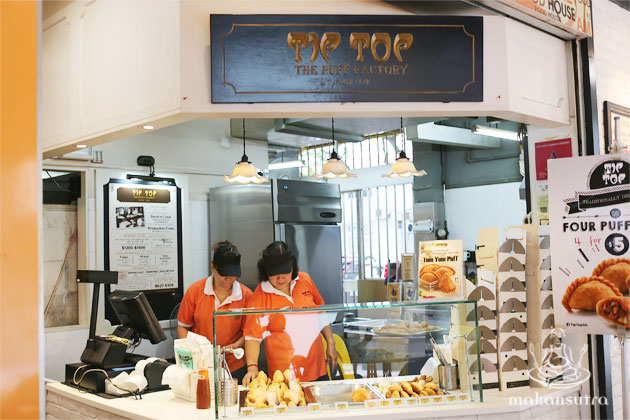 Mr Looi San Cheng, the owner and majorshareholder decided to enter a joint-venture with ABR Holdings Limited that manages brand names like Swensens, Gloria Coffee some time in 2010.  It was revamped and renamed Tip Top The Puff Factory. Their first outlet opened in Plaza Singapura but was later shut down.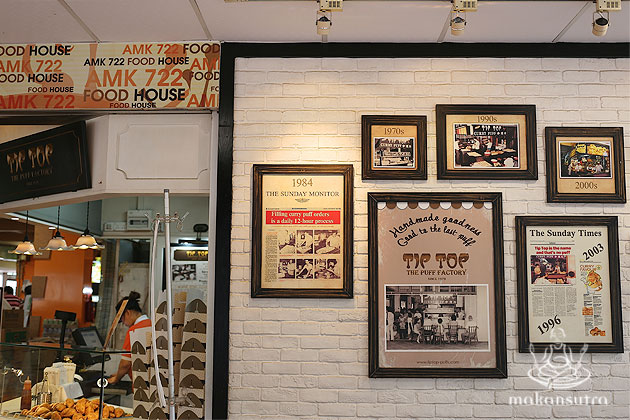 Their curry puffs are supposedly famous for its crunchy crust, unique filling and huge chunks of chicken. The curry puff that was made by is now partially machine made. The potato filling is automatically stir-fried with an electric wok at their Central Kitchen where the crusts of the curry puffs are also made. Employees at the outlets will then assemble the crusts and the fillings into puffs before deep-frying them. Besides the traditional curry puffs, new favors like Sardine Puff, Tom Yam Puff are introduced whilst snacks such as fishballs, sotong balls, fried nuggets are also included in the menu.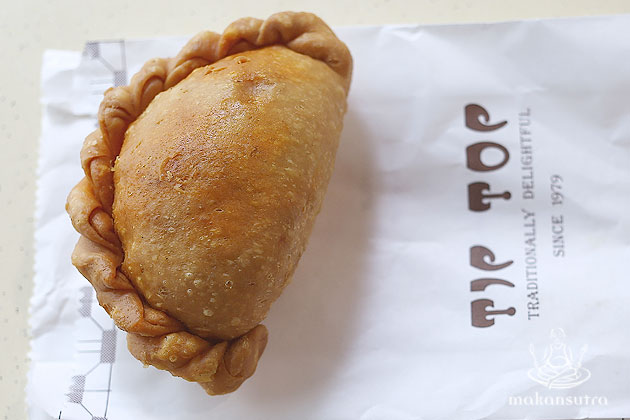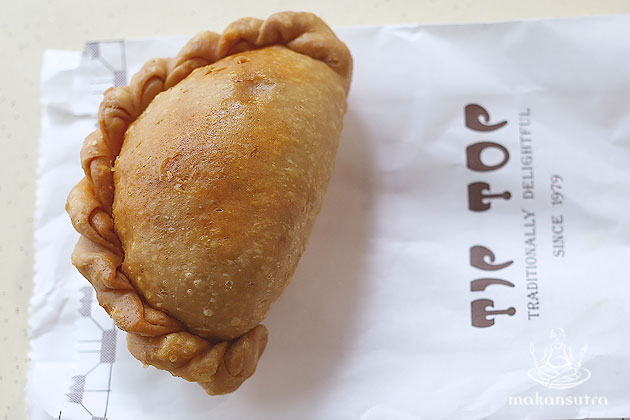 Although its crust has retained its crisp and the diced potatoes are still as moistness, the fragrance of the puff has been comprised while the essential chunks of chicken are also missing. As compared to the past, customers can no longer smell the aroma of the spicy potato fillings whilst the pleasure of viewing the process of the handmade curry puffs has also vanished. This may be perhaps, the price of modernization and commercialization. The what-used-to-be-known as the best curry puffs are no longer deserving of the title.
The focus of the company is instead on issues such as branding, marketing, expanding and the widening of its product ranges. But like all in the food business, this can only be improved along the way.
AMK CURRY PUFF
Block 184 Toa Payoh Central #01-372 Super 28 Coffee Shop Singapore 310184.
Opening Hours: 10:00 am to 9:00 pm
Mr Leo Chin Sang, 72, the other minority shareholder started AMK Curry Puff in July 2013 at Toa Payoh Central. I was there when they first started and so upon recognition, I decided to ask him about Tip Top. Although he was reluctant to share much, he mentioned how their major shareholder has decided to incorporate TIP TOP, resulting in his decision to start his own stall by rebranding  the curry puff as AMK Curry Puff.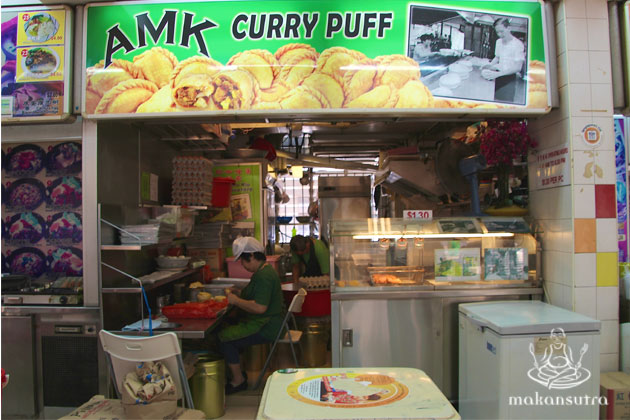 All their curry puffs are made by hand at the stall and served fresh. Here, you could see pots of diced curry potato, hardboiled eggs, diced chicken and piles of flour skins waiting to be wrapped by the aunties just like those good old days. Each piece is priced at $1.30 and as compared to Tip Top's, it is bigger in size with good amount of filling and bits of chicken chunks in it.Their curry potato filling tasted slightly spicy is moist and fragrant. The thin crusts have both a nice crisp and a slight buttery taste to them. The curry puffs are also deep-fried in batches to ensure their freshness before being placed inside a plain white paper bag.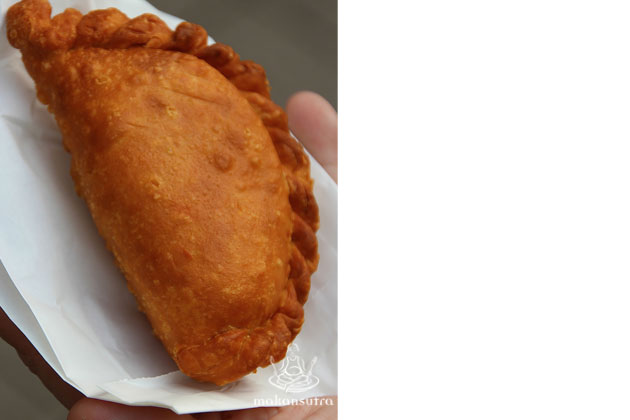 Handmade puffs win this time round and fans of the Tip Top curry puffs will find the taste familiar. They taste just like how I remembered them to be; like the original Tip Top curry puff. They certainly live up to the original Tip Top's motto of being 'handmade goodness, good to the last puff'.