The New Ujong: A new direction… Somewhat
By Thammika Songkaeo - Wednesday, Nov 12, 2014
The exterior and interior of Ujong looks much the same, but a look at the menu shouts a new vision. There are items such as X.O. Fish Soup, Beef Rendang and Bubur Cha Cha – dishes that resonate with traditional Singaporean cuisine – and then suddenly "Chee cheong fun with foie gras" pops in your eyes. "To position Ujong in Raffles Hotel to show tourists and locals the signature of the local cuisine" while "always providing a little surprise" – that's what Executive Chef Mark Richards has planned for the Ujong, post-Chef Shen Tan, who came up with a "mod Singapore" concept. That aspiration resides in both him and his sous-chef, Chef David, who are "inspired by everything".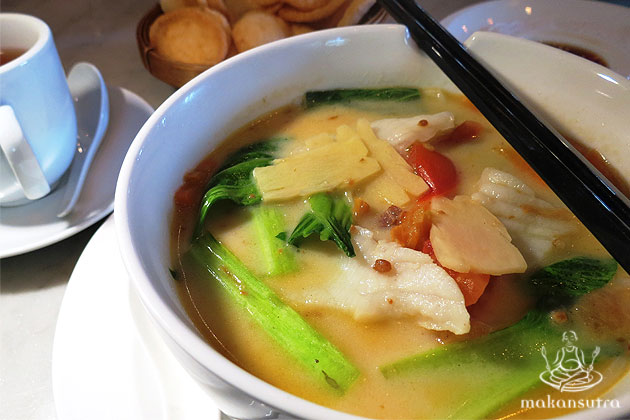 The chefs have a habit of "tweaking" things, not wanting to make things "too common," Chef Mark explains. From hawker centres to posh restaurants, they find worthy nibble ideas everywhere. Chef Mark's ideas come largely from his Singaporean identity (let not the surname "Richards" fool you into thinking that he is a foreigner), which has endlessly exposed him to diverse food cultures. "I may not be a big fan of a certain cuisine, but I will not just stick to what I know," Chef Mark says.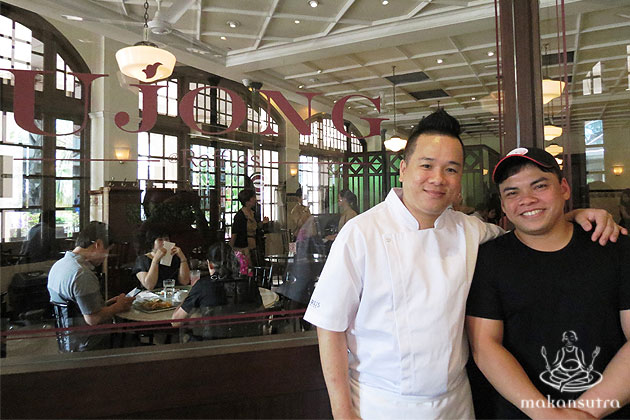 The pair has been working together for almost six years. Chef David's forte is Singaporean and Malaysian food, and it's not just this speciality, but also the way that he was trained that makes the good partnership between him and Chef Mark. "David's got Western influences in the kitchen. For him, even a wok can be a chopper. It can also make a dessert," Chef Mark says.
Together, the chefs also run NUVO, the Italian-Japanese restaurant in Marina Square, which, like the current Ujong, celebrates the creation of new tastes.
Just how do they brainstorm and swap ideas that lead to ridiculous(ly delicious) things like Chee Cheong Fun with Foie Gras? "Just all the time," the head chef says. They both laugh, and their eyes light up and reveal boundless inspiration and ideas.
At Ujong from Monday to Fridays, the $20 set lunch menu includes two choices for appetizers, four choices for the main dish, and two choices for dessert. Their signature now is the safe and well-loved Assam Pedas Ikan Pari, or spicy and sour stingray.
And is there anything more like Chee Cheong Fun with Foie Gras to come? Chef Mark re-emphasizes, "There will always be a surprise."