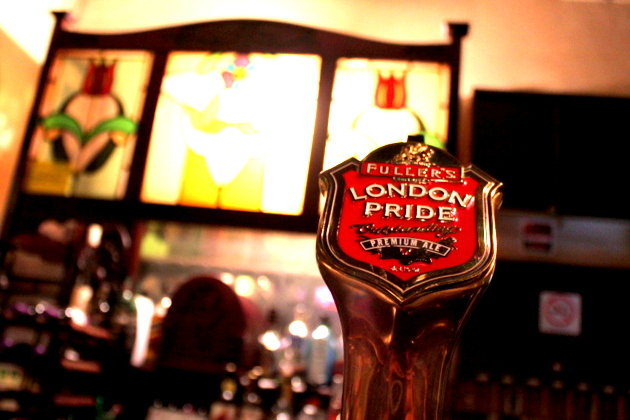 The Oldest British Pub in Singapore
By Tris Marlis - Monday, Aug 26, 2013
"This really reminds me of an English pub," says one of the English men sat the bar, looking around the old musky, and yet charming decor at The Yard, the oldest British pub in Singapore today. There were sounds of football games playing on the television, and on a couple tables were conversations exchanged in heavy British accents over ice cold London Pride. Clearly, the warmth of this bar comes from the customers, many of whom are regulars. Behind the bar were Mr and Mrs Poon, the family that had been running the pub since 1983. In 2010, the pub was named "The Best of British" by Telegraph (United Kingdom), voted by the expats community.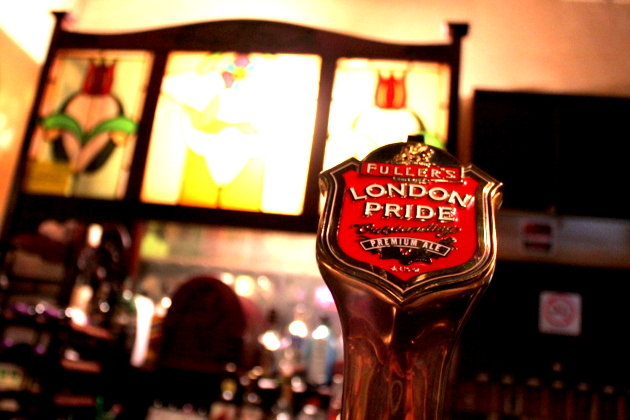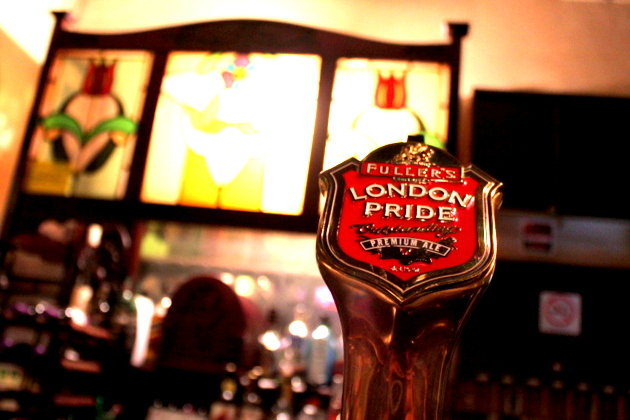 To many regulars, The Yard is like a home, a clichéd word so often used to describe warmth of a place, but this time it really feels like it. On the outside, the pub carries an intimidating look, a Victorian style architectural in white, green neon light signboard, heavy wooden doors and no windows to peek into. But swing open the door and you will find yourself in a very welcoming atmosphere, quiet and serene, with a cloak that has stood still since day one.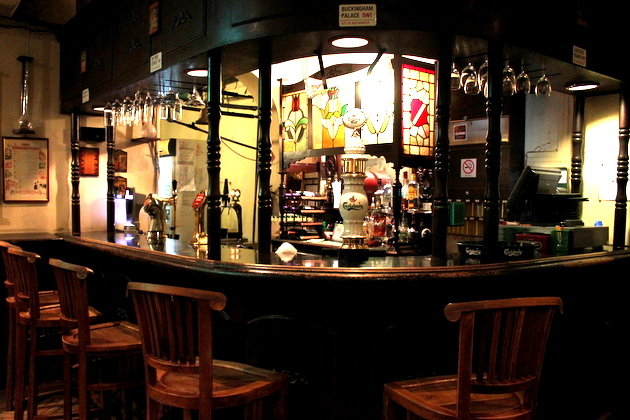 Although small in size, the pub has a great beer selection, mainly British brew, with Tetley's Bitter, London Pride, Carlsberg and Guinness Stout on tap. There is a long list of other bottled beer, cider, perry, wine and liquor. No fancy cocktails, just the usual and all-time favourite drinks, reasonably priced.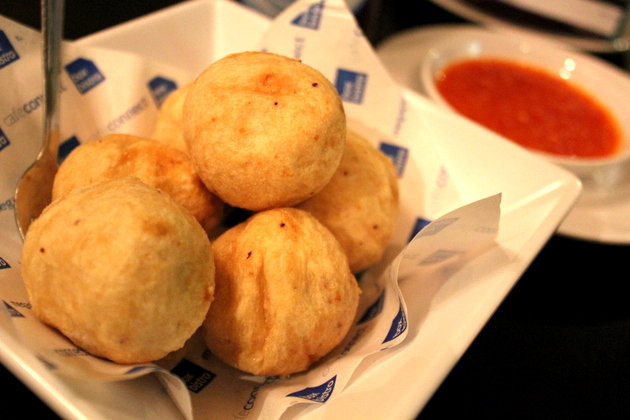 At the back of their patio is a small kitchen, where Michelle (Mrs Poon) prepares tid-bits for her customers. They have the classic fish and chips, burgers, pies and sandwiches, but what Michelle swears by is her "special" fried chicken wings and sotong balls. Being a proud Penangite herself who travels back bi-monthly, she would always make sure to bring a handful of five-spice powder which she uses to marinate her chicken wings. "The five-spice powder here is different, it is a little bitter," she says. The chicken wings are very flavourful indeed, with a slight hint of sweetness from the spices used. The ping pong size sotong ball comes with a crispy and firm outer layer, and served with a side of chilli sauce which she blended herself. The chilli sauce has the tanginess of chicken rice chilli, except it comes with extra fiery kick that burns your tongue – in a good way, and not the usual British pub grub style at all.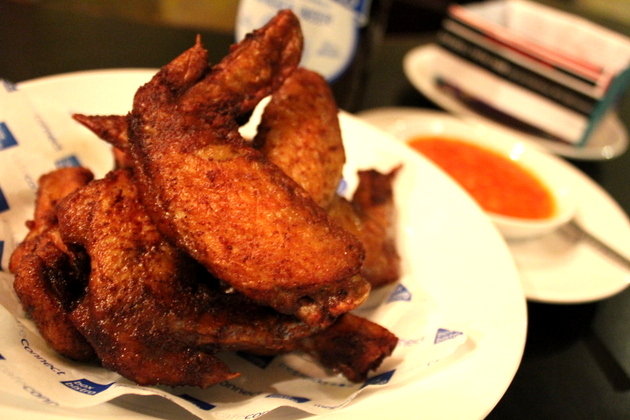 Honestly, these are all not gastronomia kitchen creations, but it has kept customers coming back for the past decades. "It's comfort food. Some regulars would even crave for it when they travel, and you better have the wings ready when they come back," she laughs. Sometimes, regulars get to enjoy her special menu too, which really is just Michelle's home cooking of the day. "I'll call you when I cook Penang assam laksa next time," she says to one of her customers. We also enjoyed a side of ikan billis served with shallots, chilli and lime – perfect with beer.
Business is not as brisk, compared to the golden days when they were one of the two British pubs in the 80s and when Mohamed Sultan had the hottest nightlife scene. It also affected the business when the number of expats dropped. "New expats don't know about this place," she later adds that younger generation in Singapore may not have heard about The Yard as well.
However, the couple owns this mock Tudor shop house where the pub is housed, which is why they are still able to maintain the business. "Most of our staffs are part-timers, low overhead cost helps too, "she says. For the most part, she credited the longevity of The Yard to her regular customers. "I am very bad at marketing. It was my regular who taught me how to write a press release. It was also a regular who taught me how to create a website," she smiles, looking away as she reminisces. Traces of her loyal customers are everywhere in the pub – oil painting of the pub at their patio, water painting and a tea towel printed with "drinkers rhyme." All of them are gifts from her loyal customers.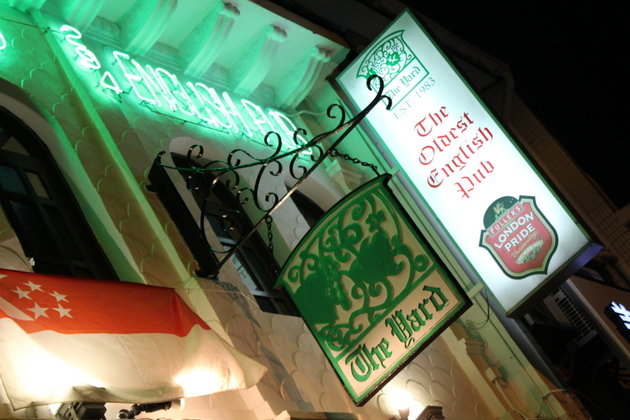 Ikan bilis and beer never tasted so comforting. Now, at their 30th anniversary, The Yard does not seem to go out of style. Beer, friends and dart board always equals a fun time. At the age close to 60 now, Mr and Mrs Poon are already thinking of retirement. Their children are not keen to take on, and they are unwilling to sell the business, they say: "It started with us; The Yard will end with us too."
The Yard
294, River Valley Road
Tel: 6235 6497
Hours: 4pm- 12am (Mon-Thu), 4pm- 1am (Fri & Sat)