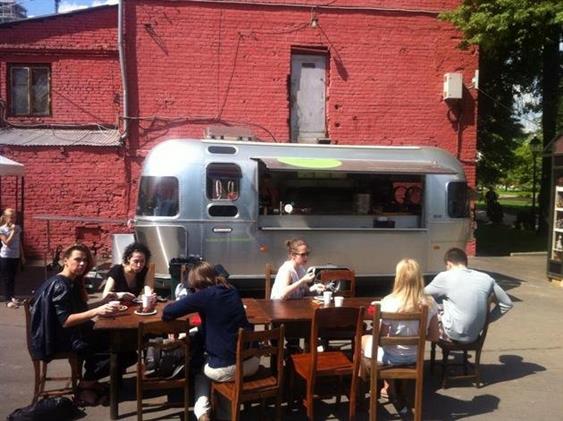 The Only Food Truck in Moscow
By Tris Marlis - Saturday, Jun 15, 2013
In countries like Indonesia or Thailand, people live and breathe street food culture, with long history of existence and still embracing it 'till this day. There are also countries like United States where street food is a newborn; the food cart phenomenon began in earnest post 2008 Wall Street crash. Then, there is Russia where 'street food culture' is a foreign language.
When Victoria Boyarskaya and her gastro-team from Delicatessen (a buzzing gastro-bar in Moscow), headed by chef Ivan Shishkin, imported a truck to Moscow, the custom did not know what to do upon its arrival. "They were unprepared for this," says Boyarskaya.
The food truck, bought from United States and assembled at Germany, is said to cost about the same as a "comfortable studio in central Moscow," as described by Boyarskaya. Although the customs folks were receptive, they were confused. "We are not just another food cart, because we have full kitchen setup. However, we are also not a restaurant, because we move and we do not have the restaurant facilities. So they (the government) did not know which category to put us into for registration," says Boyarskaya.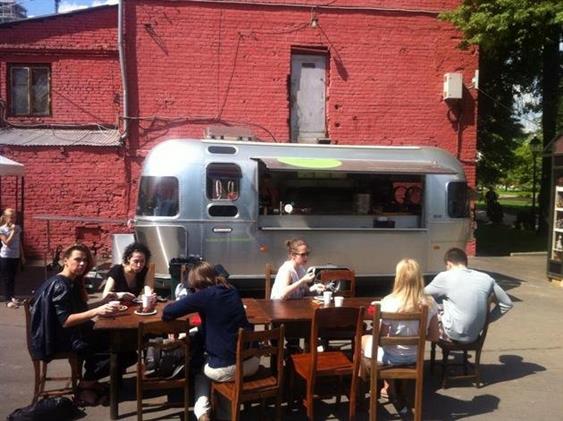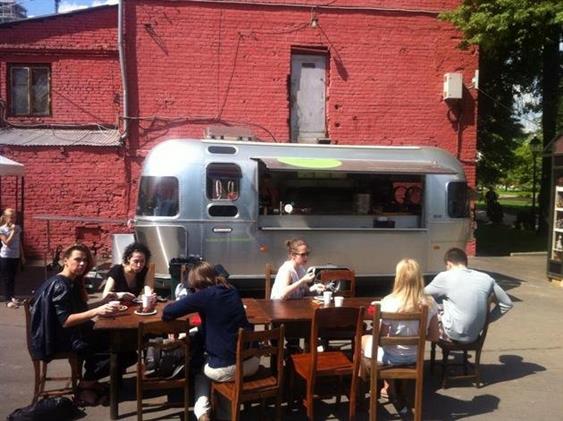 About three months later, the truck was finally released and named Dary Prirody Vagon (Gifts of Nature). For a few months, the vehicle could only make appearance at local festivals where proper facilities are provided, such as restroom and security. They had a rough and cold start, literally. It was the worst season in Moscow – winter – and the temperature could go as low as minus 20 degrees Celcius.
Then, it took them a few more months to finally get permission to have a permanent spot at Hermitage Garden, where they operate now. It has become somewhat an icon in Hermitage Garden and featured in various travel sites and magazines in Russia.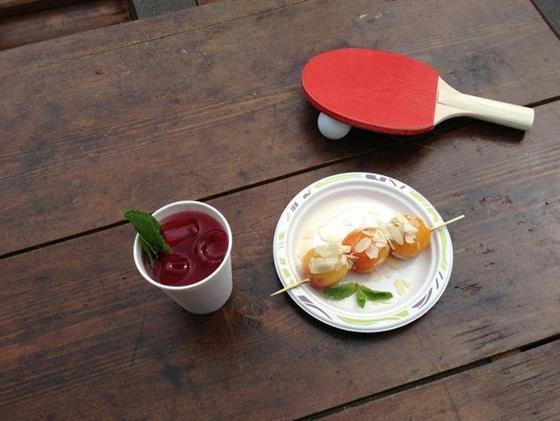 Dary Prirody serves gourmet street food, such as smoked cod salad, grilled apricots with almonds and also classics like burgers, pancakes and mash. They also work with Lavka (a local produce supplier) to promote farm-to-table concept. Chef Ivan Shishkin who is a former chemist and photographer is best known for his creativity in cooking. After a successful venture, Delicatessen, Shishkin wishes to deliver the same kind of excitement with his food truck by offering a seasonal menu.
Victoria recently made a trip to Singapore to attend the World Street Food Congress. By exposing herself to street food culture from different countries has once again reminded her of Dary Prirody's vision. "Street food culture in Russia is like a blank page," says Boyarskaya. It is what they believe the city needs, a street food culture and concludes "I am very encouraged and charged up with this whole notion of what we all can do in the street food industry."
Dary Prirody Vagon (Gifts of Nature) Hermitage Garden, ulitsa Karetnyy Ryad, Moscow, Russia
Tel: +7 985 600-80-35
Business Hours: Friday – Sunday, 2pm to 8pm