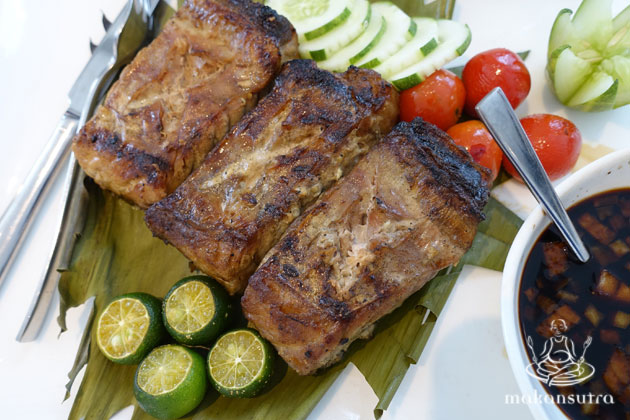 The President's Humble Favourites
By KF Seetoh - Friday, Feb 24, 2017
Davao, once originally known for durians in Philippines, is now known as the hometown of their President Rodrigo Duterte, the maverick President who has a penchant for the simpler things in life, from his sense of fashion (very often in tees and collared tees, even at official functions) to food. I had a chance to visit his Davao City (where he rose from Mayor to become President last year) and checked out three of his favourite and now famous carenderias (local canteens). I was humbled by his choices of places and tastes.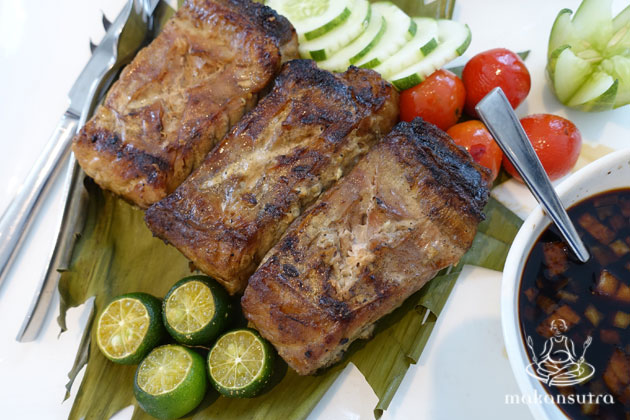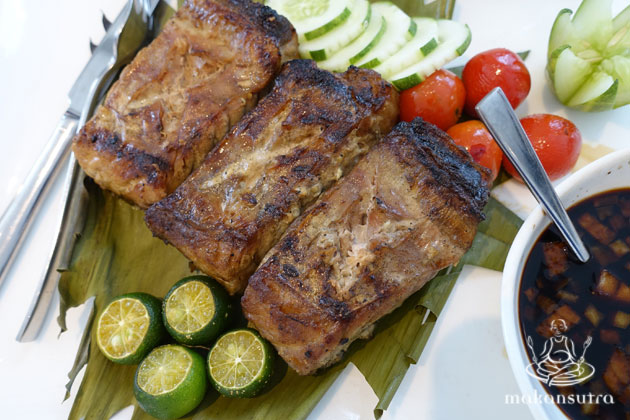 Luz Kinilaw Inihaw Place, Quezon Bulevard, Salmonan, Davao City. 7am-12am daily.
It's a simple street side café, not air-conditioned, and comfort is not one of its key draws. Out front by the road sits a bbq grill and tuna steaks and seafood is fired up with the glowing amber of wood fire. "He loves his tuna steaks, Davao style kinilaw and bbq squid." and owner Mdm Luz Polache remembers the President's last visit on January 2016, before he became very busy with the election". The real reason why the huge tuna steaks, especially the jowl are so popular here is because of the freshness of supply. Davao sits by one of the most abundant oceans in that part of the world. You can taste the moistness of the fish. Davao style Kinilaw, is sashimi tuna cubes tossed with onions. You dip them in a sharp and tangy soy sauce, lime, chilli and garlic combo, unlike the common styles where they are all mixed together like a raw fish salad of sorts.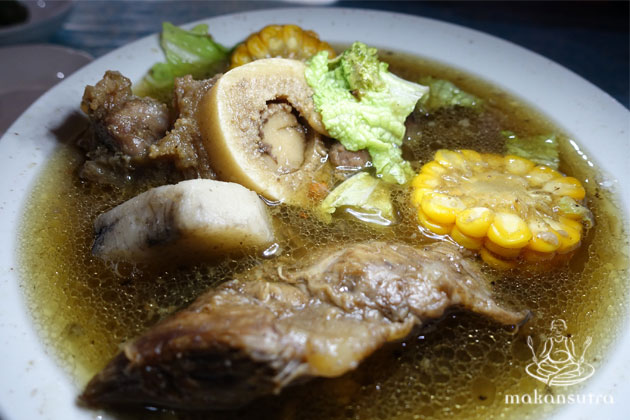 Sanas Original Kabawan, Add: J Luna Ext., Davao City, Davao City, 8am-6pm
Mdm Sana Valles' carenderia is just across from Luz's in town and her woody, dank and rickety little food shack serves up some of the best Bulalo and beef tapa (dried beef floss). A spoon of that over rice with a bowl of their beefy Bulalo soup and you can understand why Filipinos, let alone the President, swoon over this dish at a mere mention. A peep into her sooty and seasoned little kitchen told me this is all artisan work. Nothing came store-bought and finished in a pot or pan. The Bulalo was nice sweetened by corn and has a little chunk of beef bone marrow, which all adds to the robustness of this soup, that pairs so well with rice, and when sprinkled with the beef tapa, I think not only the President, but any commoner foodie, will line up for.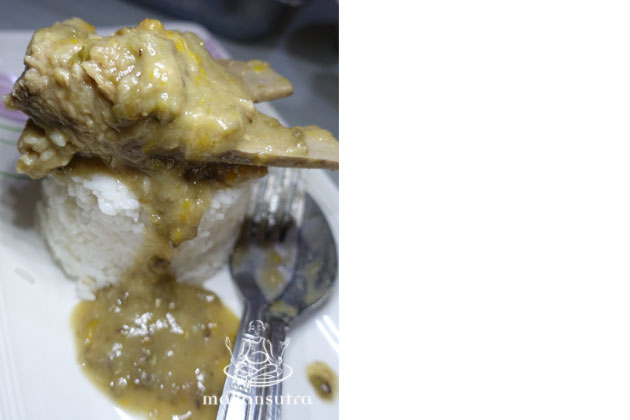 Thrunks, Add: Dona Luisa Phase 1 and Quimpo Blvd Ecoland, 5am-7pm daily
They have been around only for six years but I can see why "President Duterte sometimes knock on our doors an hour before we open at 5am" and owner Mdm Letlet Castinieto adds that the then Mayor sometime does his famous patrolling rounds as early as those hours. This bamboo, wood and plastic eatery is a "turo-turo" or point-point economical rice joint. But the specialty, and one that took and pleased me by surprise, was the Lamb Monggo- a savoury, thick and lightly gamey green bean soup kicked up notch by lamb ribs. The President also likes the Paksiw or braised vinegar, chillis and soy sauce fish. Give me a chance, I will also knock on her door at 4am for the Lamb Monggo with a loaf of hot pandesal or baguette, all ready for a dipping.
And if you are wondering- yes their Puyat durians are similar to our D24 and the Arancillio, is the bitter sweet creamy challenger to our Mao San Wang…and during season in late August, they go as low as 50cents each.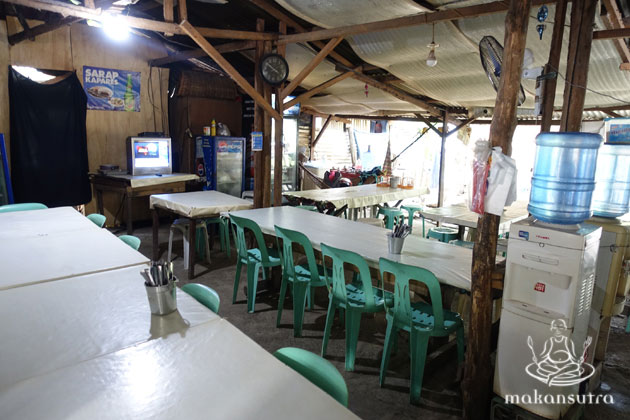 Note : a couple of regional and budget airlines fly directly to Davao City from Singapore.