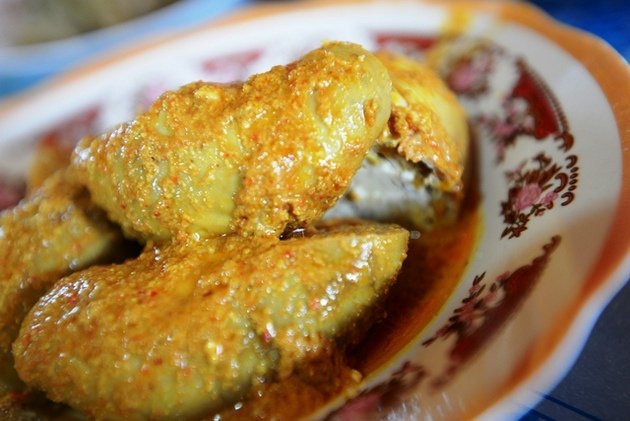 The Regent's Favourite Nasi Kapau
By KF Seetoh - Friday, Apr 26, 2013
I have never been to Padang in Indonesia. And as we were pondering if a trip there to track down the better Nasi Padang stall for our World Street Food Jamboree food festival would be worth it, I got a call. "Pak Seetoh, the Regent of Agam (a region in West Sumatra near Padang) wants to send his top Nasi Kapau stall to the event in June," screamed Marchell, one of our Indonesian makan advisor and partner.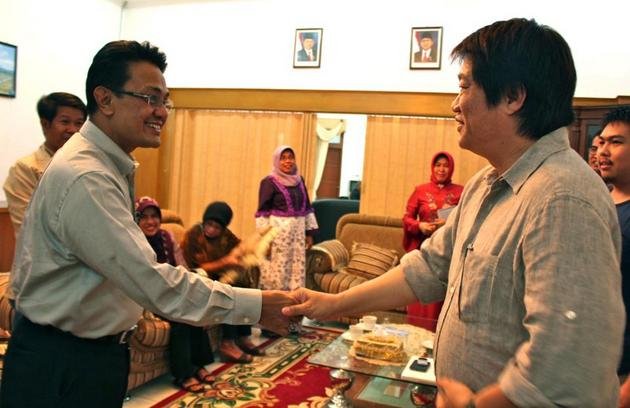 Nasi Padang is so popular not just in Singapore, where a lot of Padang folks came here to roost decades ago. This rice meal is where the famous beef rendang is featured and is a must have topping when you devour this Indonesian national staple. So I was off on a convenient one hour direct flight to Padang, where we landed in time for a supper of Sate Padang and Nasi Padang, of course.
We made a two hour trip up to Agam the next day and were warmly told that the Regent wanted us to stay over at his villa for the night. So, all this was building up and I wondered much about this Regent and his intents. One meeting with Ir. Indra Catri Dt. Malako Nan Putiah , Regent of Agam, West Sumatra, (I shall just call him the Regent here, for brevity's sake) and my guard was down. He speaks little English but has a very good grip on just what food can mean to a community citing.
"If a nation does not have a food culture that can bond their community, then, that city isn't very well raised," he says.
At once I thought about just how proud the Thais and Japanese are about their makan, and it rang true. The Regent is also the only official from Indonesia to send a team to the event.
Back to Nasi Kapau and more precisely, what it is. Travelling and its attendant pluses revealed that the Kapau area (a small town in Agam) is very well known for their rice meals too, just like Pariaman, in that area. Together with signatures from Padang, a collection of their best make up what we commonly known as Nasi Padang. We were sent to meet and eat at Nasi Kapau Rang Agam, a quaint little street side nasi hut where chef Afdal Fitra roost.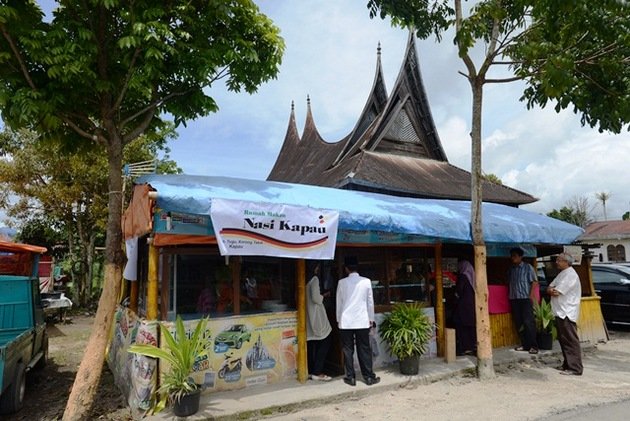 This quiet and unassuming chef had done gigs in fine restaurants in Malaysia and Indonesia but he came back to his hometown Agam because "I wanted to cook what I like for people who truly appreciate it." There wasn't much by way of menu, unlike the racks of dozens of items we usually see at popular nasi padang stalls here- just some fish stew, a stunning beef and chicken rendang, jackfruit core stew and a some spicy salad, stewed vegetables and a beef stomach sausage lining stuffed with steamed egg cooked in a spicy stew. But each item was a winner executed with honesty and diligence.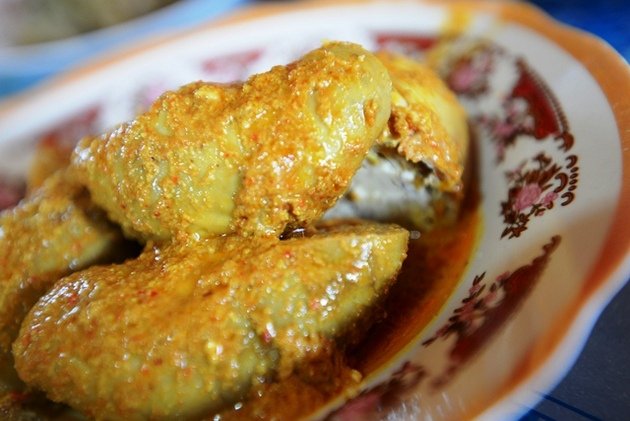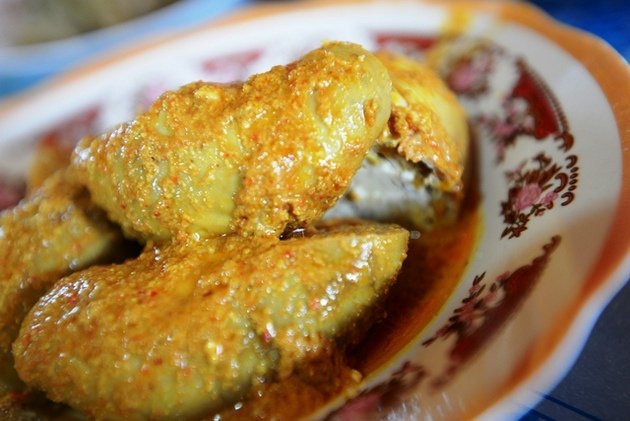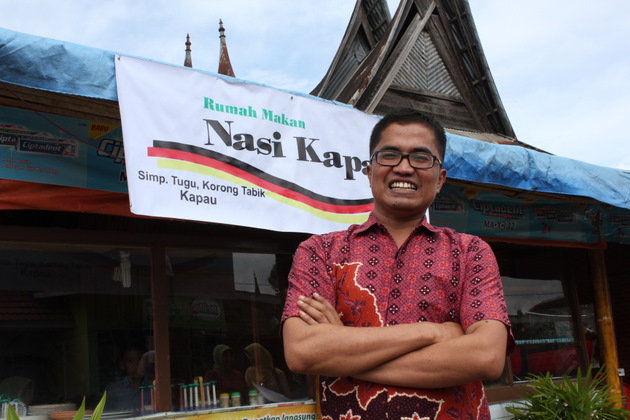 All at once, I worked with Afdal to design and offer a set meal from that selection at the Jamboree component of the World Street Food Congress. He smiled and said it would be an honour to represent Agam here in June.
The World Street Food Congress is happening 31 May – 9 June at F1 Pit Building and Paddock, 1 Republic Boulevard. For more information, go to www.wsfcongress.com