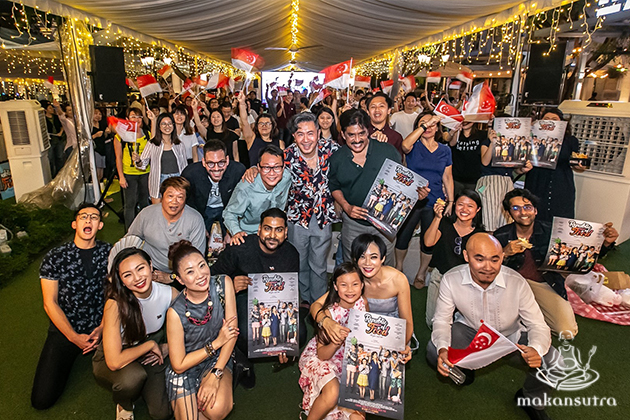 The Republic Of Food
By KF Seetoh - Friday, Aug 17, 2018
When the call came for an invitation to have me play the leader of the Underground Food Club (UFC) in a local makan movie, it took me all of 10 seconds to take it on. Check- I have no movie actor background in my portfolio- TV show host, cook, World Street Food Congress curator, food court designer and operator, writer, publisher- yes, but no acting gigs. So director Kelvin Tong took this leap of faith and signed me up as Zito Seeto, the leader of the UFC in his new makan show. The Republic of Food (in cinemas from today). The show premise is simple, with a big dose of humour with leads like Adrian Pang and Yeo Yen Yen. I was the hero out to preserve real food (so up my alley) in a not so distant future where the world's food safety and security was breached and threatened by viruses. So Phood (pronounced Per Food) was the "saviour", made from synthetic stuff and passed off like the real thing like mee rebus and chicken porridge, from the Phood organisation, led by villain Rad Ruben, played by Bobby Tonelli. Yikes! Go check out what happens. Naturally, food had to be featured- from mee rebus, to sashimi, crabs, satay, eggs and good ol' salted fish taugay plus the humble rice, made appearances. I cannot but think of all my favourites when I conjured up some of those dishes we devoured while making the movie.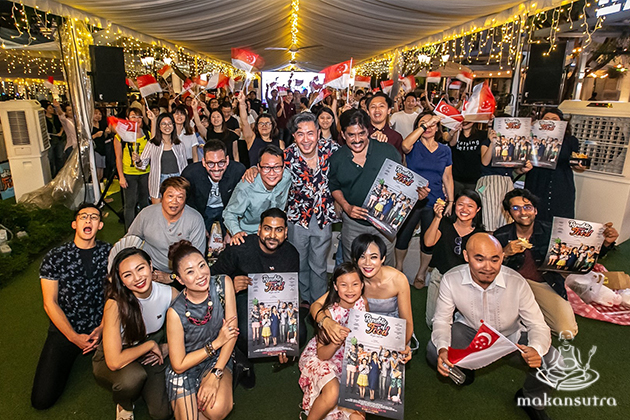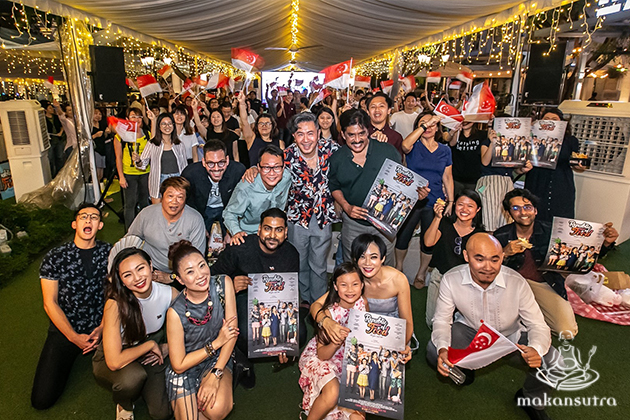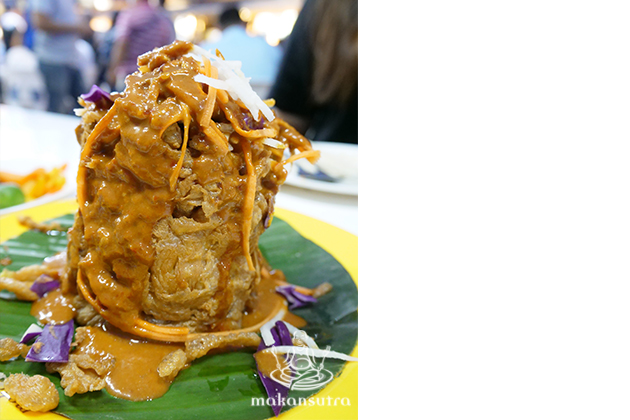 Tahu Telor – Old Satay Club Mee Goreng, Makansutra Gluttons Bay, 01-15 Esplanade Mall. 5pm to 3am daily.
We had plain boiled eggs in the movie, and devoured it like it was contraband. So while things are still real, nor reel, this Indonesian classic Tahu Telor is one of my favourite ways to devour eggs. Soft tofu and egg in poured into a special mould and fried sitting in a pot of hot oil. It fluffs up and the mount of crispy and soft inside tofu egg chunk is served doused with a sweet kicap and sambal sauce with a bed of salad.
Mee Rebus – Wedang, B1-19, Golden Mile Hawker Centre, Beach Road. 12pm-3pm/ 5pm -7pm. Close Mondays.
Their humble plate of mee rebus has all the simplicity of the dish executed to perfection. The noodles is blanched till nicely smooth and soft and the all important sauce- comes thick, smooth, with a light touch of tau cheo and dried krills and a light touch of sweetness to tame it. The egg and tofu toppings- good but unimportant.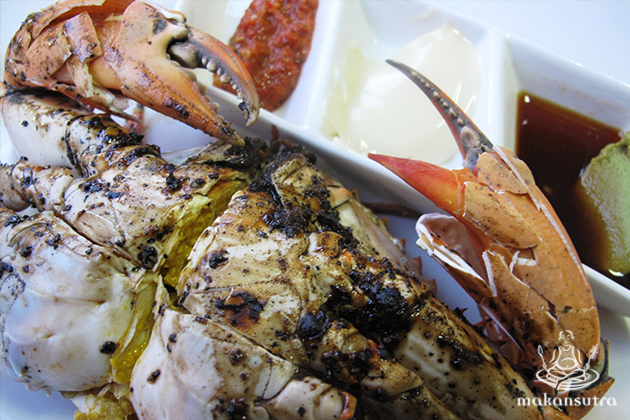 Crabs – Happy Crab, 641 Geylang (Lor 31). 5pm-10pm daily.
This is such decadence from a hawker. This former seafood supplier steams up fresh Sri Lanka crabs, baste them in black pepper sauce then grills it. It comes served with three dips- mayo, sambal and soy sauce chilli.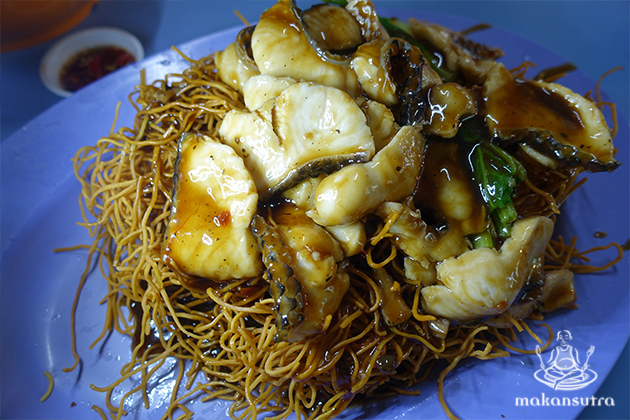 Fish – An Ji Famous Fish Head, 02-193, Chinatown Complex Hawker Centre, 10.30am-2.30pm/ 4.30pm-10.30pm, closed on Wednesday.
Loved and rated them Die Die Must Try twenty years ago and adore them still. They deep fry and crisp up a big ball of thin egg noodles then separately stir fry fresh slices of toman fish in spicy black bean sauce and slather it over the crispy noodle ball. A delight to crush it and let the sauce permeate- the crispy, soft and saucy sensation is a pure Cantonese delight.
Thespian Oon Shu An, who plays my assistant Miss Mo, said Singapore food culture "transcends all boundaries of our life and bonds people". And since this show is morbidly yet appropriately shown in this current Hungry Ghost Festival, I suggested if he would consider making a movie about Ghost and Food, local style, to which director Kelvin quipped "..it will make for a terrific combination.. a truly Singaporean horror film."