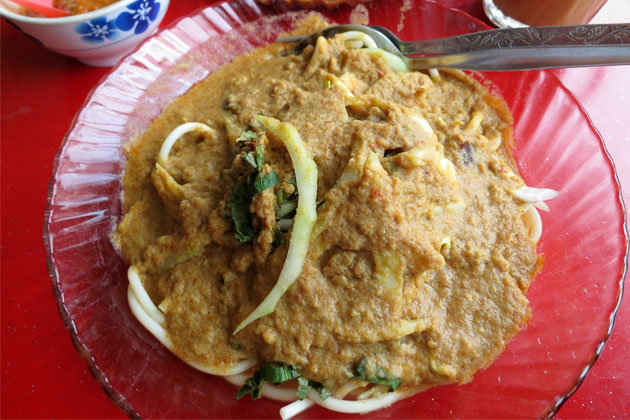 The Royal Laksa Johor
By Tony Johor Kaki - Tuesday, Nov 26, 2013
If I were asked to suggest one dish that represents Johor, I would venture to propose Laksa Johor. It is a unique dish with a fusion of east and west, and has an interesting story behind it.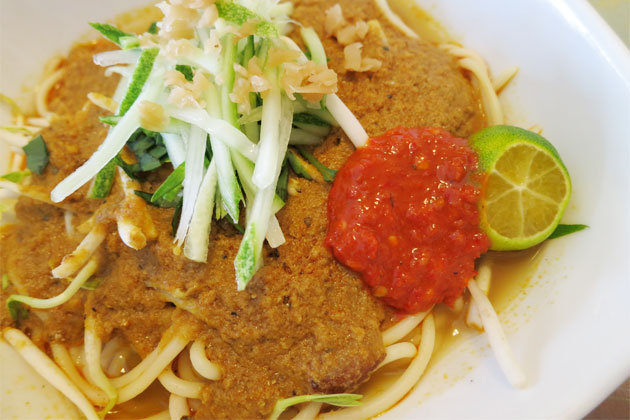 This style of curry noodles consists of spaghetti (yes, the Italian pasta), drenched in traditional Malay style laksa kuah (broth) made with ground fish paste, herbs, chillies, spices and a mix of fresh vegetables. The result is an interesting blend of sweet, tangy, spicy and savoury flavours combined with a combination of textures – crunchy, soft and grainy, eaten with the al dente spaghetti.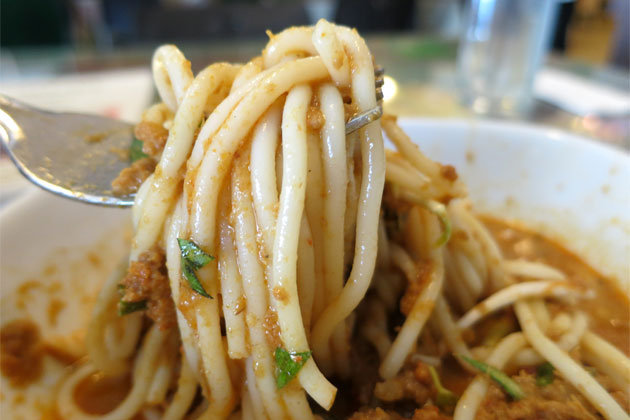 You might ask, how did spaghetti get into a traditional Malay dish? According to the legend, Sultan Abu Bakar who was the Sultan (king) of Johor from 1886 to 1895 was in Europe on an official mission. He visited Italy and fell in love with Bolognese spaghetti. When Sultan Abu Bakar returned to Johor, he ordered the royal chef to make laksa with spaghetti and thus, Laksa Johor was born.
Unique it may be, but Laksa Johor is actually not that well-known beyond Johor. It is also seldom found in stalls or restaurants, because it is laborious to make a good bowl of it, and hence not commercially practical. There are way too many ingredients, manual work and skills required in preparing the laksa gravy.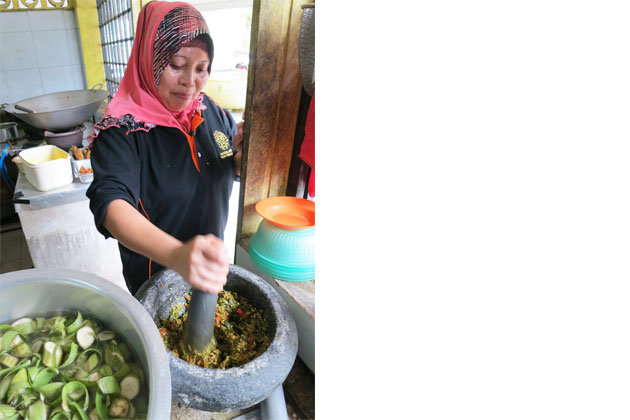 Laksa Johor is hard to find these days. The best place to have Laksa Johor is at home where it is made during festivals and celebrations and is very much a communal task making it. To assemble the fresh ingredients of Ikan Parang (the preferred fish for this dish), herbs, vegetables and spices usually requires all hands on board – the old, young, extended family members, neighbours and friends. Preparing Laksa Johor, the grinding, cutting, chopping and pounding herbs and spices, creates a wonderful bonding time.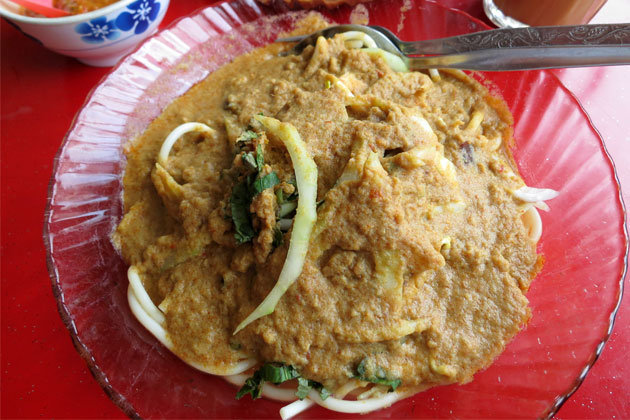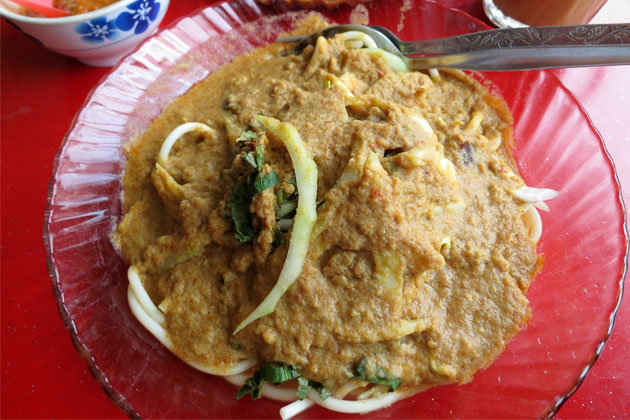 When all ingredients are prepared, the most skilful cook in the family will cook the gravy, putting all the elements together. It is no wonder that Laksa Johor is not widely available, even in Johor, but fortunately there are still a few places that offer this delicacy.
Al Ansar Café, Jalan Permas 5/16 (right next to Al Ansar Mosque), Johor Bahru, Hours: 6.00am-3.00pm (closed on Sundays and Public Holidays)
Restoran Bumbu Asli, 36-L, Jalan Kolam Ayer, Johor Bahru, Hours: 7.00am-4.00pm (closed on alt Sundays)
Dann's Café, 42, Jalan Sagu, Taman Daya, Johor Bahru, Hours: 10.30am-9.30pm