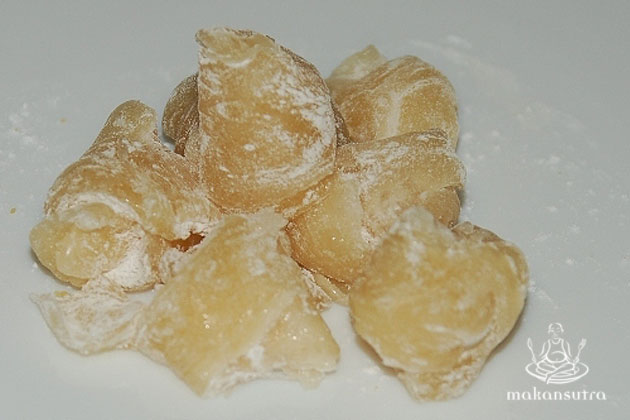 The Sound of Food: Tu Tu, Lok Lok Ding Ding And Kok Kok
By Adeline Ang - Tuesday, Feb 24, 2015
As the new Chinese Year of the Ram ticks in, we reflect on just how fast food culture has moved on but are not totally prepared to forget some interestingly noisy aspects of our past food culture.  I'm pretty sure you would have noticed and are trying to figure out the catchy headline sounds whilst re-reading it.  Lok Lokliterally means boil-boil in Cantonese and although they may appear less than fascinating, these sounds, amongst others, actually make up names of some of the most renowned food then and now. For the fans of the small flower shaped steamed cake, Tu Tu may have been a dead giveaway. But when it comes to Kok Kok Mee and Lok Lok, I foresee faces of bewilderment especially amongst those of the Gen Ys'. Of course, the list doesn't stop here. Besides the mentioned three, who can forget the iconic Ding Ding Candy that is sold at every '60s food fair? Although these delicacies may appear to be named after random pronunciations that don't make any literary sense, there are indeed reasons behind why they are so named.
Founded by Tan Yong Fa in the 1930s, Kueh Tu Tu was first eaten without fillings, where the common peanut and grated coconut fillings had only came about due to the later influences of the Malay Peninsula.  Tay Low Long, who designed the current steam carts we now associate with Kueh Tu Tu, later popularized this snack in the 1980s. After making its debut in the '30s, this snack was affectionately known as Kueh Tu Tu due to the tutu sounds produced by the charcoal-heated steamers used to cook these steamed cakes. This version also comes with fillings such as gula Melaka coconut shavings and peanuts.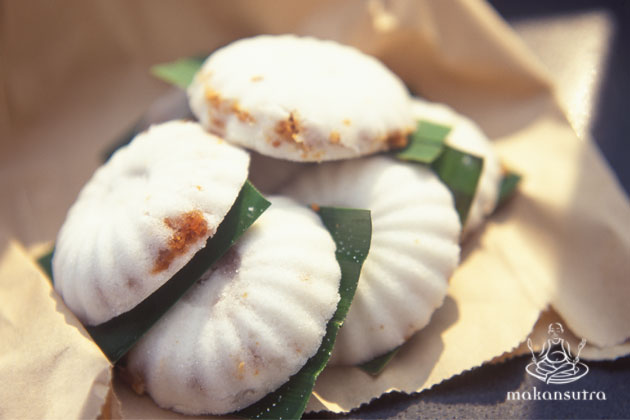 Next up is Lo kLok! But before I go on, what on Gluttons Bay is Lok Lok? Unknown to most of us Gen Y, Lok Lok is a Shabu-shabu like dish. Lok Lok basically consists of an assortment of skewered food including fish balls, cockles and hard-boiled quail eggs that are dipped into a boiling pot of satay sauce or soup to cook. As a popular dish in neighbouring Malaysia and especially Kuala Lumpur where there is a huge Cantonese community, Lok actually means to be scalded or boiled  in Cantonese. Ahh, so now we know. So does LokLok still exist? The answer is a definite yes. Aside from the renown LokLok stall at Old Airport Road, I've also heard countless good reviews about the one at Tanjong Katong Road. Have fun lok-ing!
Malaysia Local Delights
244 Tajong Katong Road
Tel: 6440 8378
Opening Hours: Monday-Friday 4pm-2am,  Saturday-Sunday & PH 12pm-2am
Kok Kok Mee, is the sound of a bamboo contraption a hawker makes when advertising his food in the vicinity. Although the name for this dish may be somewhat lost today, the dish, basically Teochew fishball or pork noodles, is still alive and kicking. This dish differs by having a variety of toppings that include fish balls and minced meat as well. Where did this dish get its name from then? The sound is actually derived from the knocking of a stick against a bamboo palate by the seller in order to garner attention.  In fact 54 year old Mdm Grace Neo, recalls how "we would crowd around the push-cart excitedly" upon hearing the kokkoksounds.
Definitely not the last on the list is Ding DingTang or Ding Ding Candy. For those who are unfamiliar with this candy, Ding Ding Tang traces its roots to South China in Guangdong and Hong Kong where it is a maltose flavored hard candy. With the constant knocking of a small metal chisel and a hammer in order to break the original big flat piece of candy into pieces, it's not difficult to guess where this candy's name came from. Very literal. Although Ding Ding Tang are now rare and can be seen at some special food fairs in shopping malls, seasonal fairs or even the occasional pasar malam.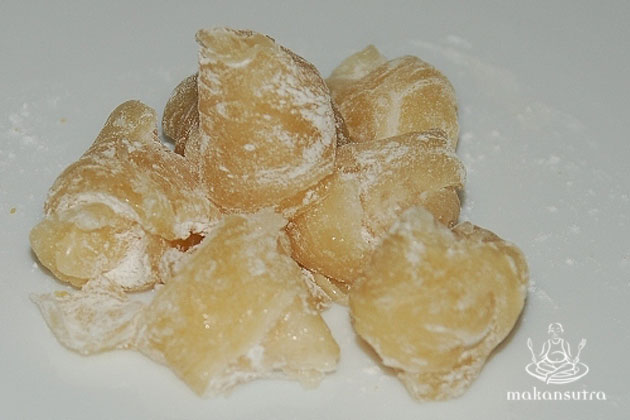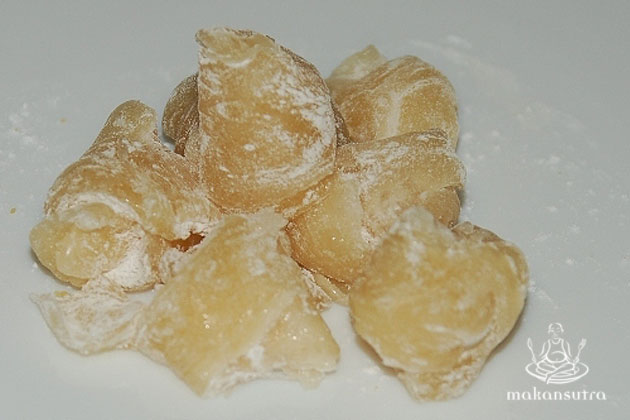 Maybe it is just us Singaporeans, but we do have a knack for creating nouns and verbs out of sounds (think of how we refer to the crab's pincers as kiap kiap and the action of dropping coins in a can asin to dong money due to the sound created after the coin drops into the can). Perhaps it's the ancient caveman behavior to name things after the sounds they make, but it sure is fun and a part of our food culture.