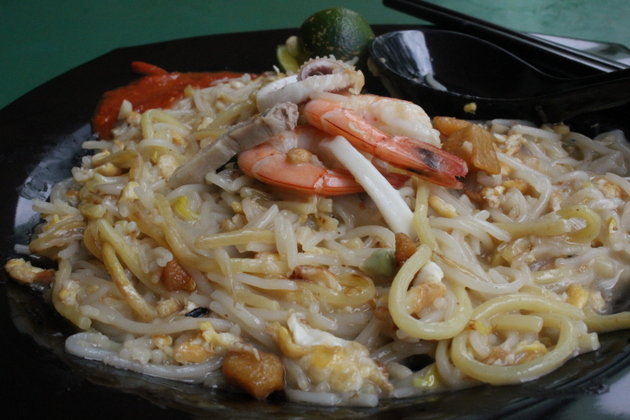 The Struggles of a Young Hawker
By Tris Marlis - Tuesday, Apr 02, 2013
With a stall name like "Xiao Di (little brother) Fried Prawn Noodle," and a young owner clanking on the wok… come mixed reactions. Some would go on to "like" his Facebook page, but most ignore his existence.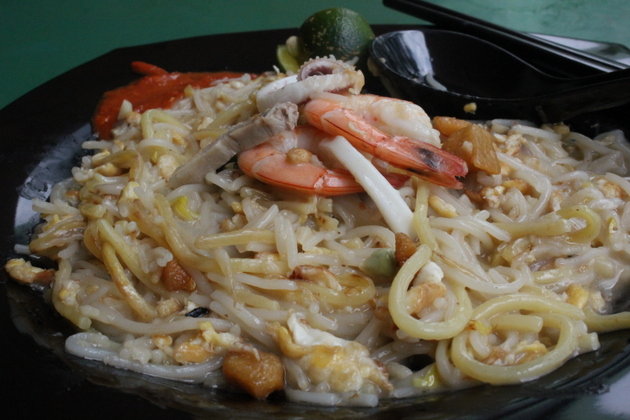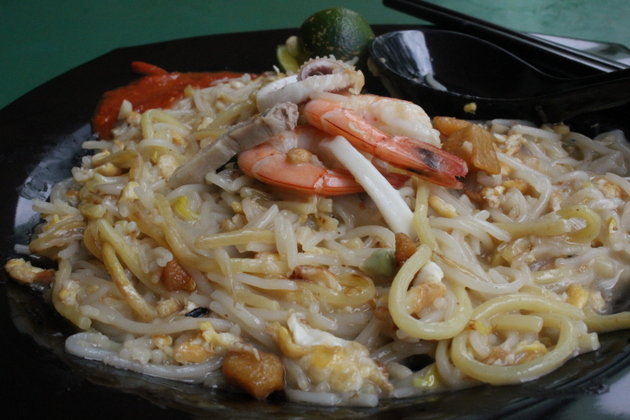 "Nine out of 10, especially the older people, who pass by my stall will just walk away when they see it's just a young man trying to fry Hokkien mee," says Terence Chee, a 23-year-old hawker who opened his stall at a kopitiam in Serangoon North in March last year.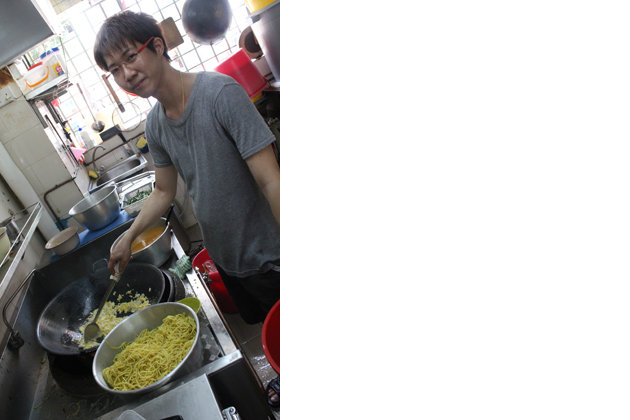 Go to any hawker centre and you are likely to see hawkers in their 40s or older, looking skillful and experienced. Young hawker, however, is a rather rare species.
At age 23, Chee is as experienced and skilled as a 40-year-old hawker can be. He started working as a hawker at a tender age of 16. It was at one of the many chain Yong Heng Hokkien mee outlets where he learnt the foundation and the art of frying a good plate of prawn noodle. Then, his other master, a hawker from Serangoon Garden, gave Chee his recipe as he was planning for retirement. With six years of experience and a secret recipe, he decided to open his own business last year.
Chee described himself as a rebel, as he dropped out of school after secondary three, couldn't stay in a sales job and refused to work for his parents who also run a hawker stall at Changi Village. He ended up in the hawker line, made his own living and eventually managed to start his own business.
But the nine out of 10 seniors who shrug and walk away was a harsh reality to him, and besides the stereotyping, it is the tough working environment that the young hawker find it hard to cope with. Although Chee has been working as a hawker for almost a decade now, for him being a boss is a different story.
A typical day starts at 7:30am with a trip to the market, and ends around 8:00pm when the stall closes. His brother helped initially, but gave up after one month. Now he has to work on his own, 12 hours a day and six days a week.
When we asked if this xiao di is looking forward to become the da ge (big brother) hawker, he paused. "I will do this as long as I can, but I don't know how long can this lasts," says Chee.
It looks like energy, skill and experience are not the ultimate equation to become a hawker master. So, what can add to that equation? "Encouragement. That's the most rewarding part," says Chee.
Xiao Di Fried Prawn Noodle, Serangoon North Avenue 1 Blk 153, Singapore 550153, Tue- Sun: 11:00am – 8:00pm.