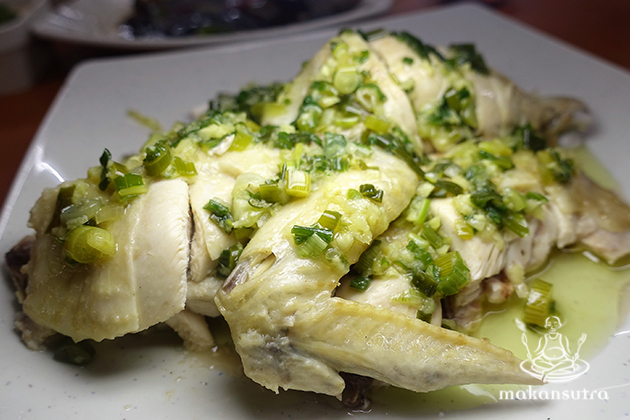 The Teochew Big Brother
By KF Seetoh - Friday, Dec 15, 2017
Ironically I had noticed recently there were a collection of retired seniors and home cooks who came out and "defended" our culinary heritage. Raymond Leong and Jeffrey Bong offered home based private Peranakan meals with some Cantonese touches and Ms Tammy Loke is hawking her comfort food in a bowl from her new eatery in Jalan Sultan. And now, Hong Kong born Singaporean Randy Chan, after closing his shipping firm, decided to hawk his Teochew style braised duck seafood and beef dishes at an industrial canteen. I am sure there are a lot more out there I have yet to discover. So, it's also the older baby boomers who are continuing our food culture. It's because they know their food very well and had always pottered around in the kitchen replicating these soulful pleasures.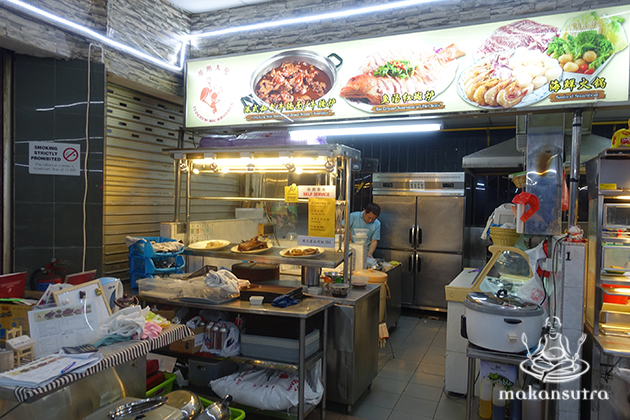 Randy's stall won't demand a second look. He's not into stall display and frankly, it looks pathetic. It is barely two months old and it looks like it has two month left in his lease. "I cook very often at home to entertain and de-stress, so this was quite natural after I shuttered down my shipping business" and Randy also reminded me that he is a Hong Kong born Teochew who speaks no Teochew dialect, other than the "chor ni mueh" (how are you?) greeting.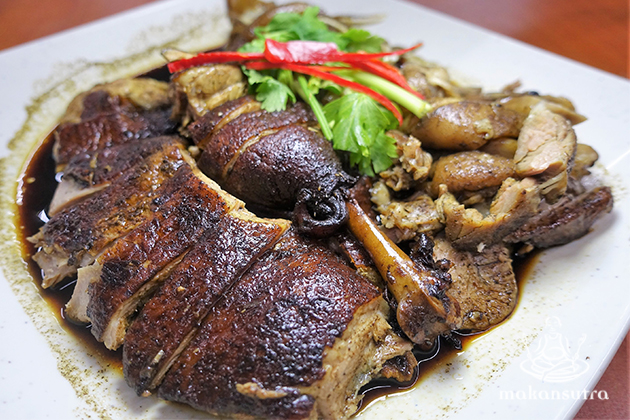 In one word, I will describe his food, exquisitely "simple". His starter platter of braised duck with pig ears and uber soft pork trotter slices set the tone of what's ahead. It looks very dark and bold but the caramelised soy sauce hid no hints of saltiness. It was an umami explosion and every slice was softer than usual. It came with a roasted XO sambal which did me in.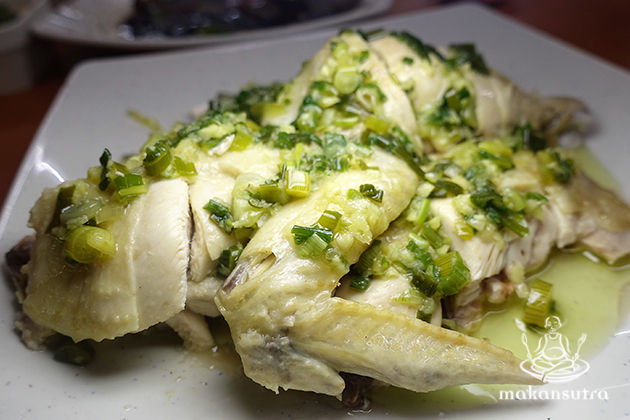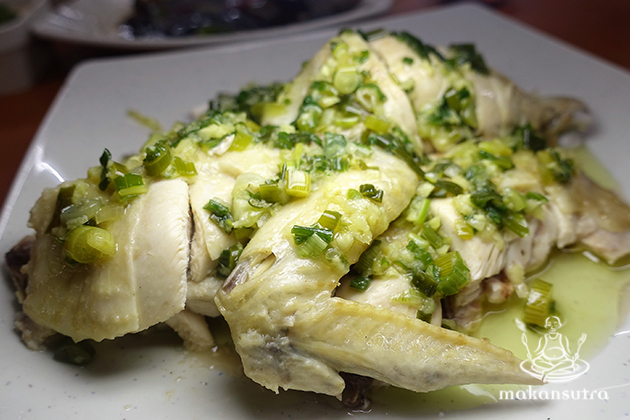 I ask for and he said "you have to wait for the scallion oil poached chicken" with such confidence that I had to. The chopped scallions, with traces of ginger, sesame oil and light touches of salt so beautifully flavoured the soft poached chicken. I should have ordered the whole, instead of half a bird.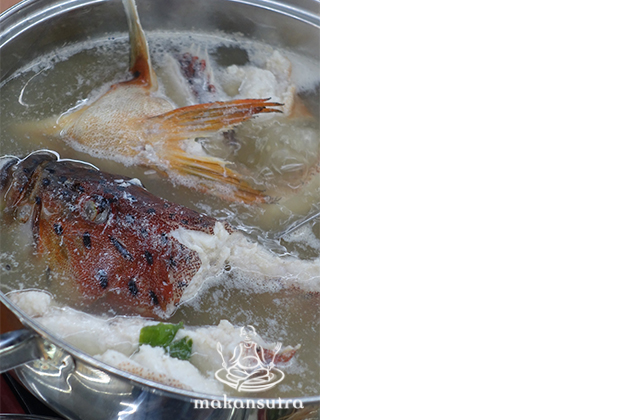 Then the main action- a whole red garoupa with huge sea grey prawns and a basket of greens came a calling. It was nothing much to rave about visually. But this is when I was reminded of its simple pleasure. Randy insisted we first bring the soup to a boil before we cook the fish slices , "enjoy the freshness and sweet pleasure, then drink some soup before you cook the rest of the fish, prawns and vegetables" he tells us. We did just that and enjoyed it as it was. It reminded me that slow food, must be devoured slowly.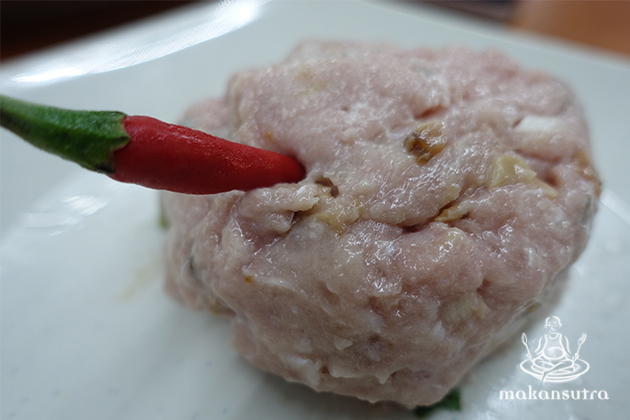 He brought out a plate with a mount of hand-minced pork, with mushrooms and bits of water chestnuts- which was scooped into little balls and cooked in the pot. This one was a delight for me- it did not come firm but very soft, fragile and intensely flavourful and just collapsed in the mouth. He next brought out his last order of braised beef tendon- looking so un-instagramable (as if I care) and tasted like a hot beef jelly. You will cry out for some rice.
"You should also try my Hong Kong style Teochew oyster omelette." he whispered as I left. Of course that was a challenge for me to return, which I will.
Teochew Big Brother
Blk 9, Toa Payoh Industrial Park
#01-1209.
Tel: 9067 0800
11am-3pm (basic menu), 6pm-11pm, Tuesday to Sunday
Closed Mondays.