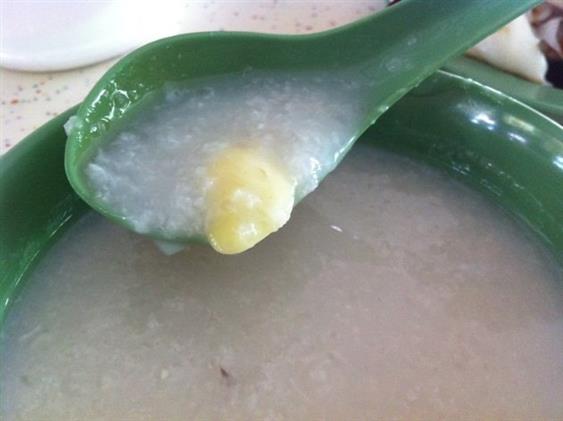 The Very Rare Ginkgo Nut Porridge
By Gregory Leow - Tuesday, Jul 03, 2012
Pop by Tiong Bahru and you'll find a very traditional porridge which can hardly be found in hawker centres these days.
Located at the second level food centre, the stall labeled You Ji is run by a Cantonese family and their ginkgo nut porridge is as simple as it gets. Rice boiled with gingko nuts with so season whatsoever. No salt, no pepper and certainly no fragrant sesame oil.
You get smooth porridge with the rice almost broken up and gingko nuts mixed in with the porridge. Dig into the porridge and you are met with the pure taste of rice and a slightly hint of the rich sweet flavour of the gingko nuts.
Look around and you'll be able to see plastic containers of salt which you can use to salt your porridge and fill out the flavour.
A standard portion costs $0.40 and a larger one at $0.60. Takeaway bumps up the price to $1.10.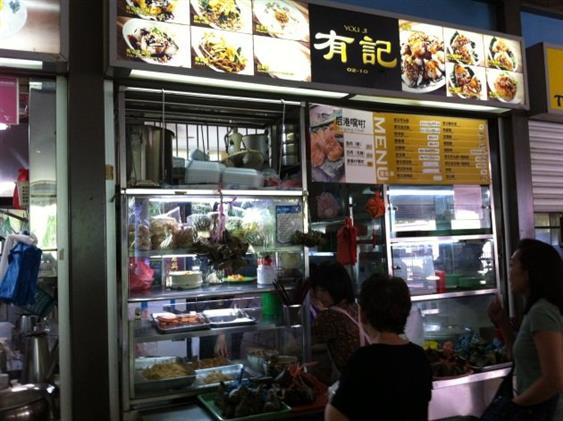 Makansutra attempted to interview the stallholders but we could not get a response from the owners who are fiercely private.
Speaking to some other customers, they told us that it is a family business done by a second generation father and daughter team (with some help from the aunt). The first generation matriarch used to run the shop before she retired some years ago and let her son and his daughter helm the show.
Older Cantonese folk we spoke to who were tucking into their bowls of porridge said that it is a traditional Cantonese dish that is usually prepared at home.
They normally eat it in the mornings for breakfast or when you're feeling under the weather. Easily digestible, it is 'cooling' and great for people who have a weak appetite.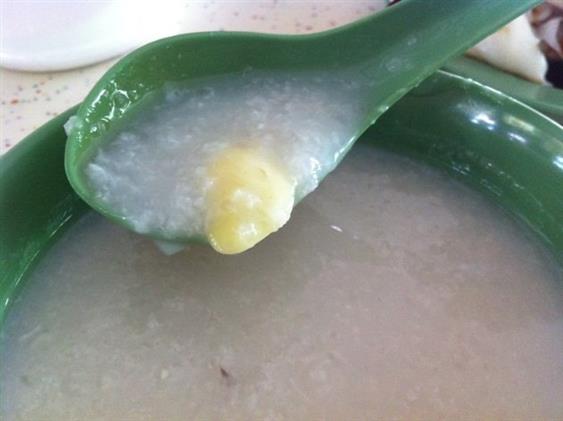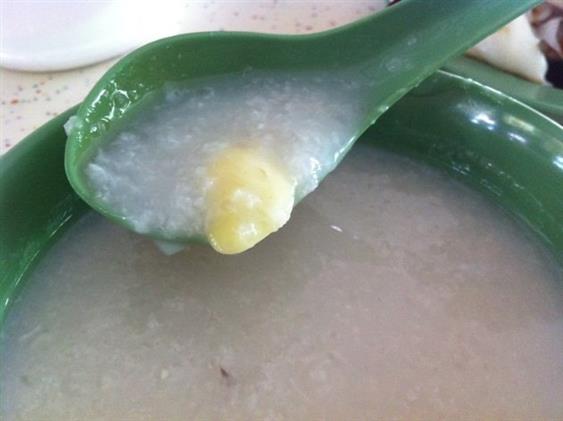 "You could find it in Chinatown a long time ago, and I was surprised when I stumbled upon this Tiong Bahru stall selling it," says 50-something interior designer Ryan Lee, who was tucking into the dish.
Gingko Nut porridge is definitely not something you will crave for like satay or bak kwa, but it definitely fits into the comfort food category with its simple and unadulterated taste.
You Ji, #02-10 Tiong Bahru Market & Food Centre, 30 Seng Poh Road. Open daily 5.30am to 1.30pm.