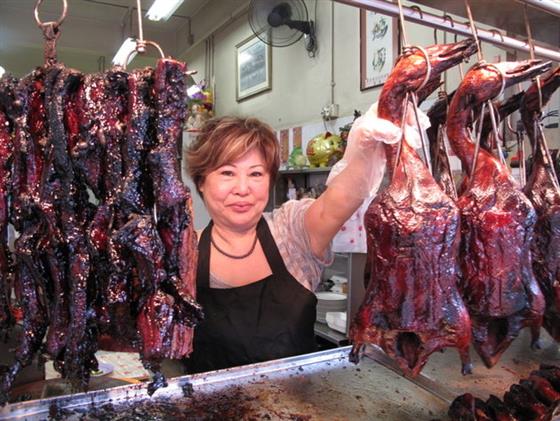 The Year's Food, Bad and the Ugly
By KF Seetoh - Friday, Dec 28, 2012
Without fail, every year in this little wonderland of abundance (or abundant food and spending moolah), little kinks, trip-overs, food feuds and tragedy happens to our food heritage and culture. Creation, with their almighty intent, sneezes every so often and fractures some aspects of our culinary heritage in its course, at times lend it colour. The year 2012, has seen its fair share of gastronomic actions and commotions. We reflect a little on this year's food, bad and the ugly.
• That all white dinner… It was touted as a movement, where anyone (who is fortunate to be invited) dress in white with a basket of their own food, could come and be a part of this exclusive French originated Diner En Blanc mob dining experience. Even the food had to be white "but they lifted their snout on local food like tau huay and chicken rice", was some of the accusations of elitism levied at the organisers. They apologised later for the mis- perceptions they gave about local food and some bloggers, in an attempt of compromise and create "bilateral harmony", showed up with tau hua and panna cotta, all dressed in white, at the event. A local, sort of anti-establishment response to that movement, in the form of a Singapore Makan Day, was created by local "blog-father" Mr Brown aka Lee Kin Mun. Both garnered their fair share of media publicity and fan turnouts. But food culture was the winner.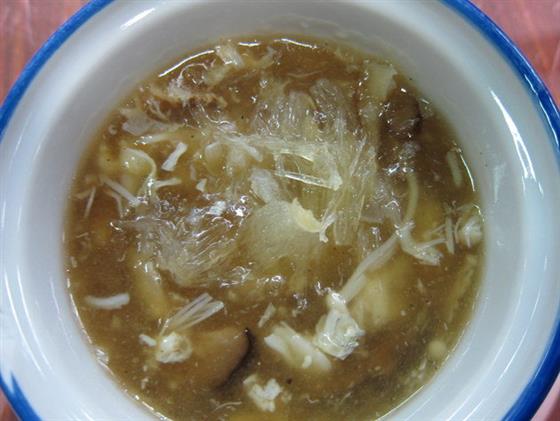 • Fins in hot soup… A top, award winning Chinese chef was sent to the slammer for taking bribes from a sharkfin supplier, to help ensure continuous business and orders. Some call it bribes, or sponsorship, but offering some kind of gratitude in return for business favours and relationship is in the DNA of traditional business modus operandi. Recommend loans to banks and see how they show appreciation, buy cars and the list of freebies and cash-back schemes are placed on your table and just imagine what the casinos will give you if you say you have 10 million bucks to blow at their tables. But this chef and his supplier was upfront about things and they broke the law. They paid dearly for dealing in food for the wealthy and ironically the supplier's company was called Wealthy Seafood.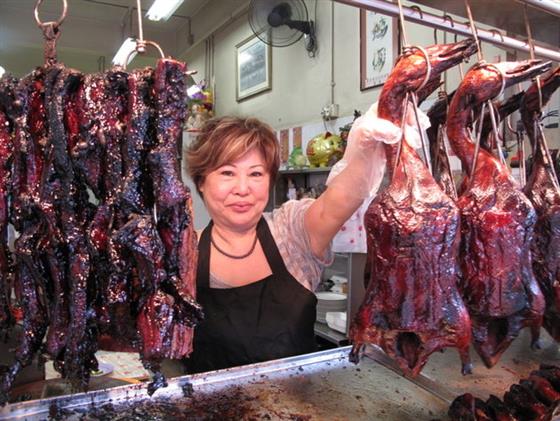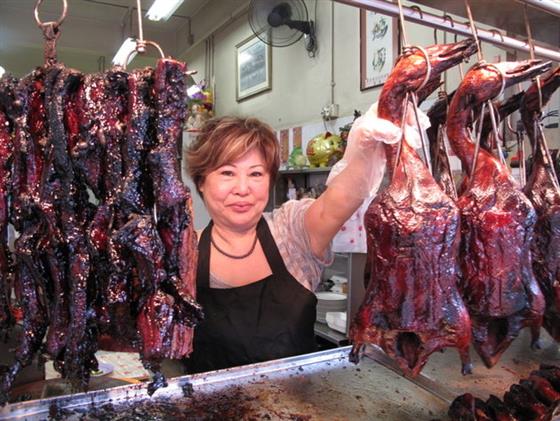 • That million dollar Char Siew… They were getting on in age and contemplating retirement. So they offered for sale, their famous Kay Lee Roast Meat, famed for their uber sinful char siew and roast duck, for a cool $3.5m, which included ownership to the premises (at $1.5m). Over 40 interested parties showed up and some offered an average of $2.5m but owner Ms Betty Kong and her husband stood her ground citing "anyone who buys it at our price, will make money… we have an average sales of $2000 per day. Some saw it as a nifty marketing trick – Kay Lee is still with the original owners who are still busy chopping and serving up the spoils of the fiasco.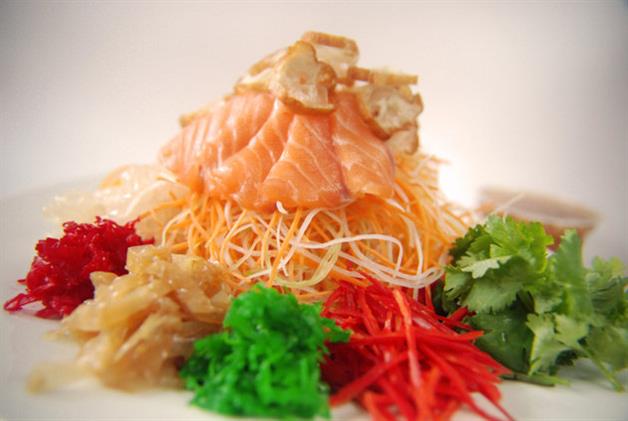 • Yu Sheng as a Unesco World Heritage… I casually mentioned the idea of proposing that our local food culture be considered for a Unesco World Heritage recognition program after reading Prof Tan Wee Cheng's impassioned views on the subject online. There are over 200 icons in South East Asia alone in that list but sadly, none from Singapore. The Mexicans and the French have their makan listed in Unesco's Intangible World Heritage collection. So I championed the iconic street food culture of this land and how it rings in the hearts, minds and tummies of the populace. Naturally, we had an earful of responses from our friendly neigbour up north, especially over mentions of claims on the traditional Chinese New Year dish of Yusheng( Prosperity Raw Fish Salad). Again, the passion behind local food culture won. I think this food passion of ours should be listed as a Unesco Intangible World Heritage.
• Cupcakes and Copyrights… When former DJ Daniel Ong and his cupcake former Miss Singapore wife displayed a huge poster of a Straits Times article on their cupcake shop and on their online sites and pages, they were sued by the publisher SPH Holdings. One party cited the "I gave you permission to interview me and take pictures" and the other, "you have no rights to exploit our content for commercial use" lines. But SPH conceded that folks had the right to reproduce them in general. But they reminded the public that under the law here, ownership of such works belong to the authors and creators, not the picture or quotes of the people interviewed in the article. But in the freedom loving land of the internet, most think such laws are for losers. Think again folks. Daniel was made to pay a "license and investigative fee"( a few hundred bucks) but there is still a fine line between what crosses the "general reproduction " and "commercial exploitation" line, in today's context.
• Bye Bye and Rest in Peace… Many of our local comfort food heroes and masters quietly slipped away in to retirement or returned to the makers the almighty each year. We celebrate the latest, best, most expensive, the elitist but many slip by the fact that our food culture is slowly and surely dying, literally. Over the last 12 months, we bade farewell to Mr Ng Siaw Meng, the unquestioned master of our unique satay beehoon who helmed his long-queue stall at the East Coast Food Lagoon till he had late stage stomach cancer. We also saw the demise of Mr Low Yew Seng, arguably the last master of hand-made Ah Boling (a Teochew mochi dumpling dessert). Notice how many Ah Boling stalls serve stuff that are mechanically similar these days. There was also the almost sudden passing of Mr Ng Kim Hock , the owner of the famous Geylang Lor 35 Claypot Rice stall. His wife and daughter helmed it for a while and eventually sold the business intact, on an as-is basis, a few months later.
Let's look forward to a new year of food in action. We wish a satisfyingly delicious and blessed 2013 to all our friends and readers here.