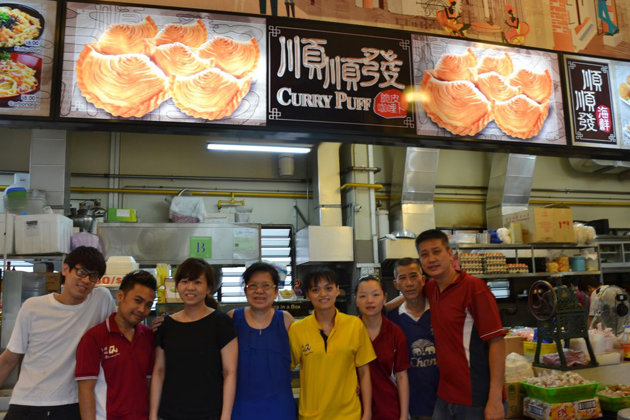 There's No Business Like Family Business
By Jade Hu & KF Seetoh - Friday, Jan 17, 2014
Royal pork ribs, spicy prawn aglio olio, chicken rice, fish ball noodles and the not-to-be-missed curry puffs. Here at the Ow Meeting Place (sounds like "Our Meeting place", or "good place" as its Chinese name "好地方"suggests), there is something for everyone. It's particularly meaningful this time of the year as we sit down with our families and friends to a sumptuous meal. But what's more interesting is the people behind the dishes in this kopitiam – every dish here is created by the talented siblings from the same family. The matriarch of this Ow family (Teochews by heritage) Lim Sai Hong, who is in her 80s, still holds the reins to the coffeeshop business, but day-to-day operations these days are left to her children and grandchildren, save for the economical rice stall, which is rented out. The casual observer may not see the uncanny resemblance among some of the folks behind the stalls, but if you take time to notice, the family "mould" is apparent.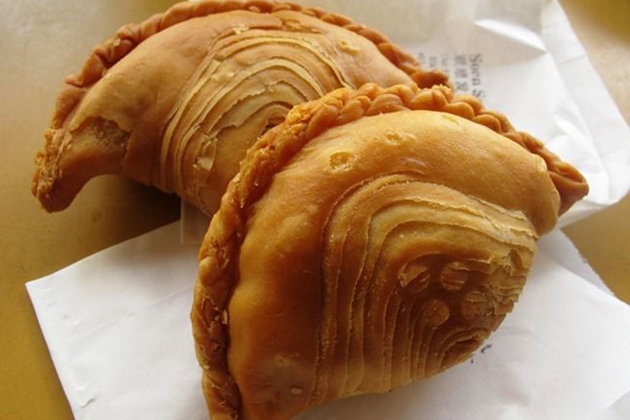 At any one time, there are eight family members working together at the kopitiam. Soon Hock manages the cze cha stall, Soon Huat works the chicken rice stall, Soon Kiat operates the Western food stall with his wife Teresa and Dennis, and Soon Hwee serves fish ball noodles with a dash of humour. Siew Kheng, the acknowledged leader of the kopitiam, runs the curry puff stall, selling the "seashell" 1A crispy curry puff believed to be popularized and created by this family in Singapore (not to be confused with the A1 Crispy Curry Puff chain), aided by her oldest daughter Muilan.
The Ows share not just blood, genes and relations, but also have their share of highs and lows in their years in the food business. Soon Pooh, third-in-line, who established the brand 1A Crispy Curry Puff (the "A1 Curry Puff" chain is set up by an ex-employee of the family), hardly comes round to the kopitiam, said his sister-in-law Teresa. Siew Kheng recalled earlier days in her career, when she did not have much time for her children; her school-going daughters had to communicate using handwritten notes left on the kitchen table because she returned home so late that her daughters have already fallen asleep.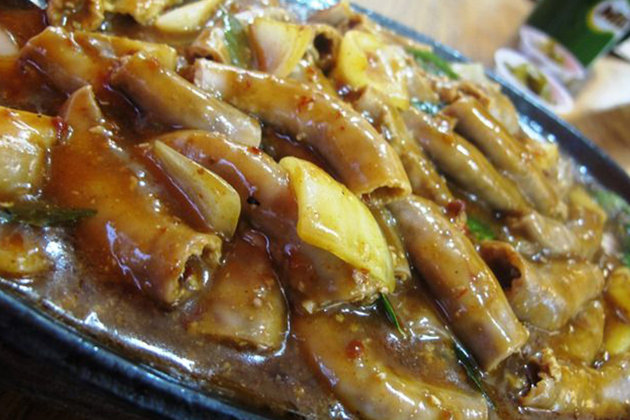 Food wise, our Makansutra reviewers were enamoured with one of their cze cha dishes – a sizzling hot plate of spicy pig intestines. Most dishes are comforting and convenient. The fish ball noodles, uses a shot of tomato ketchup blended into the sambal for a light tangy kick. But the fish balls are store-bought and not memorable. We also like the Spicy Prawn Aglio Olio Pasta – simple looking but packs spices and a rich umami flavour. The seashell curry puffs have a light and crispy batter with a buttery sensation. The curry potato and chicken filling is moist and lightly spicy.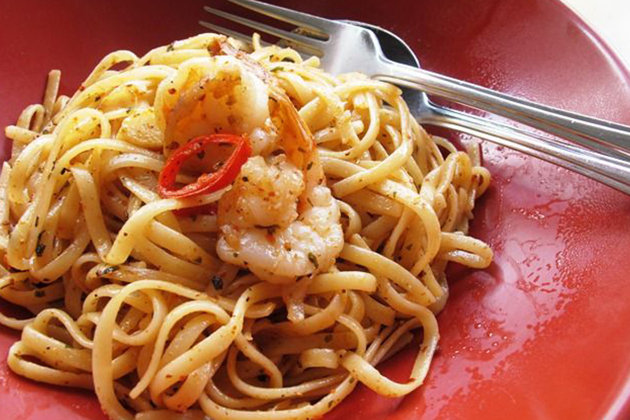 Not all of the family's culinary talents reside in the kopitiam. Muilan has mastered the art of making the seashell-shaped curry puffs and recently opened a bakery next door at Block 126. While Siew Kheng has painstakingly defended her mother's work and heritage for decades, she does not recommend her own daughter to follow in her own footsteps. However, Muilan hopes otherwise, just so she can relieve her mum of the hard work. Soon Kiat and Teresa's older son (of two), Derrick Ow, is the owner of European-cuisine restaurant The Missing Pan. Their younger son Dennis, 27, is learning the ropes at the Western food stall and has ambitions to emulate the forays of his older sibling. Their employees are seen as part of the coffeeshop's extended family as well, many having joined them in their move from their earlier Henderson location to the current one. George, a 28-year-old Filipino who has been working for them for the past three years, said, "They are very understanding bosses. This is my first and hopefully the only job I'll have in Singapore." Despite the tribulations that they go through — battling laboriously long work hours and rising costs in raw ingredients, just to name a few, these folks work hard in the interests of holding the family together, moving their legacy ahead, their mutual respect, family harmony and trust in one another – critical ingredients towards earning that family unity.
In today's day and age, the Ow family is a rare celebration of true family harmony indeed, where they work, eat and play together. Every Chinese New Year, the Ows gather at the matriarch's home and cook up a huge feast. I can only imagine what a lavish spread of wonderful dishes they would be having and am drooling already, just thinking about what they will be eating. As part of their yearly tradition, Siew Kheng and her mother also make Teochew kuehs, which they would eat together when making their festive visits.
Looking at the Ow family, the adage "家合万事兴" (A family in harmony prospers in everything) more than adequately summarizes this true Singapore family spirit. I would like to wish all readers great health ahead and a voracious appetite just like the dragon and the horse("龙马精神") to behold all the great food in the upcoming Horse Year.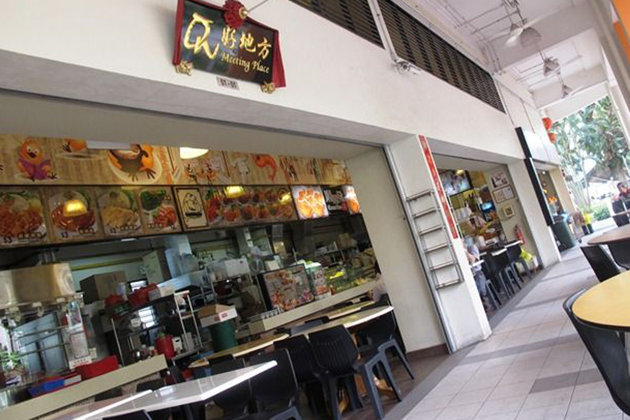 Ow Meeting Place (好地方) Blk 127 Kim Tian Green Kim Tian Road #01-01, Hours: 6.30am – 11.30pm