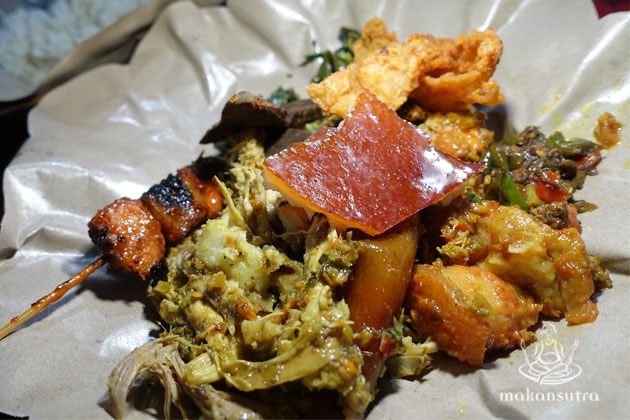 Three Little Pigs in Bali
By KF Seetoh - Sunday, Dec 20, 2015
Although it's their wet season now, I found it charming to hide out in Bali this month for a little breather. The moist air is sweet and the pitter-patter of rain drops around the hotel just help soften the mind and calmed the heartbeat. But as usual, the best part was to go makan trawling. Bali, is the pork-iest city in Indonesia (Manado comes in at a close second) in my books and there will never be enough babi gulings and bbq ribs for me in this mystical yet party friendly and delicious city. I sniffed three little piggies this time around and if you're slated for a flight there soon, pen these in your eat-list: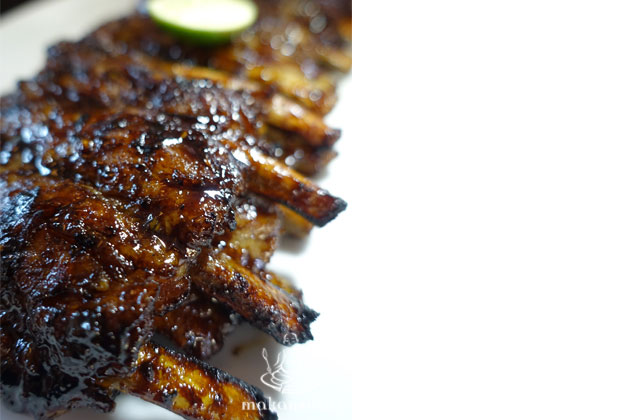 1/ Hog Wild, Jalan Batu Belig 41, Kerobakan Bali, www.hogwildinbali.com
The folks here began as the famous Naughty Nuri's little bbq ribs shack in Ubud but some unfathomable mumbling of a reason the server gave me, they change the name to Hog Wild here. Their signature pork ribs are first braised till soft n juicy in a stock marinade before they dipped it in a special kicap manis sauce mix and sit it over wood fire right in front of the restaurant. It comes soft (a tad too soft of me) but intensely flavourful and roasty. The only other item worth your time here is the bbq beef ribs, done in the same manner, but more robust. Cutely decorated place, Miss Piggy would be proud.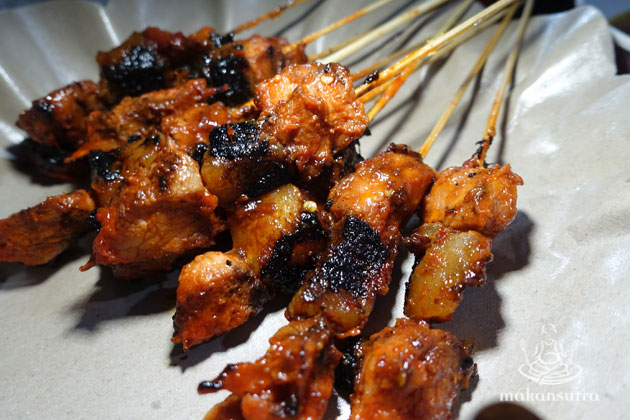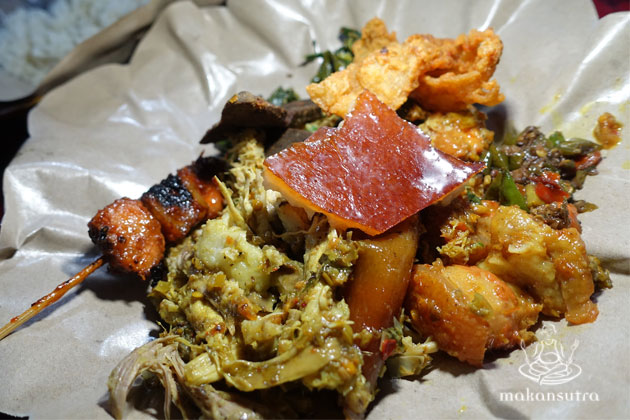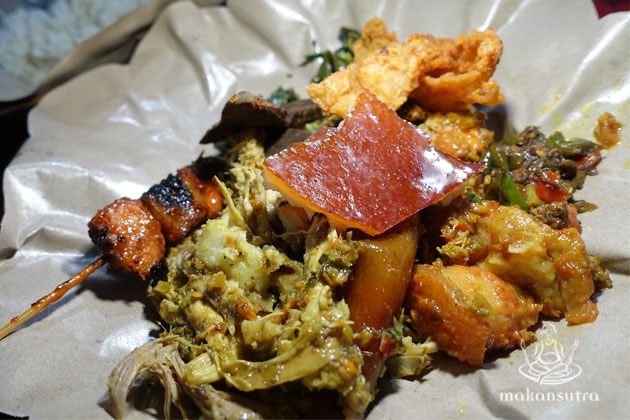 2/ Bu Dayu Babi Guling, Jalan Raya Kuta, no 116, (opp BCA Bank) 9pm-2am daily, tel: +6281999111973
When we asked, she said the price per set there is twice the usual 35000rph, if you came with a tour guide. To me, it really meant this little roadside warung is a babi guling icon of sorts in Bali. Boss Ibu Ningsih uses a smaller piglet because it yields a softer meat (and because her little food shelf cannot hold anything more than 20kg). Although she does not use pigs blood for her lawah (spicy local salad) it is still very agreeable and the skin crackling is done right to the T. The usus (fried spare parts) are not gamey and the liver was biscuit like crispy. I love their pork satay, every chunky skewer comes with a little cut of fat in between, like it should be.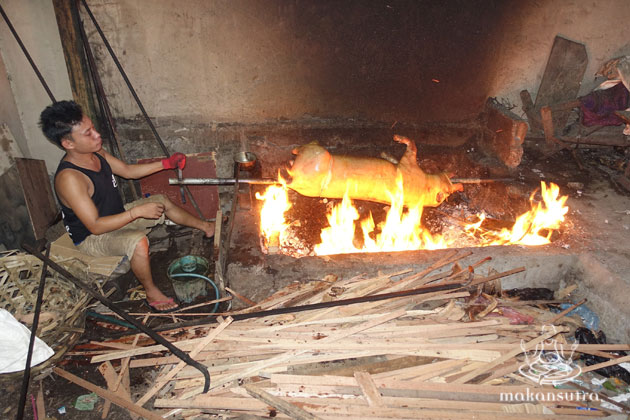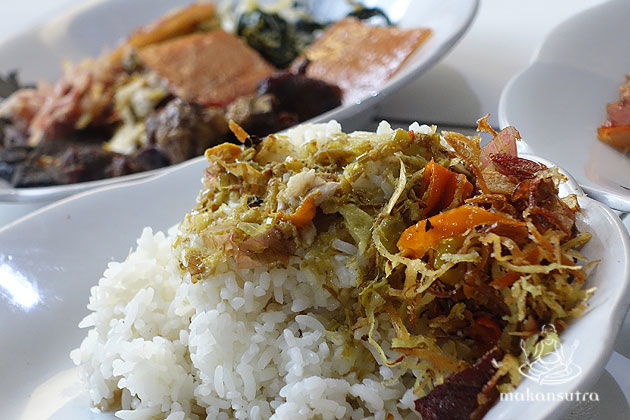 3/ Selingsing Cepaka Babi Guling, Jalan Desa Cepaka,no 33. Kediri Kabpaten Tabanan. 6pm-2am (or till sold out) daily. Tel: +6281337854662 (Ibu Suci, boss)
If I buried some hidden superlatives about this place between my words here, that's because I mean it. I had been waiting over 18 years since I first stumbled upon the then goddess of babi guling, Ibu Oka (which is now reduced a wealthy commoner serving uninformed tourists) for this next contender. It's a 45 minute ride from Seminyak, pass some really ulu streets, and worth every minute. The 60kg pig is grilled inside the canteen itself and, rare as it may be for this size, the meat was the softest and juiciest I've come across. They grill two big pigs each evening and close when they sell out. You see them cook, grill, fry and slice everything in their open kitchen at the back. Their lawah (spicy salad) is traditional, done with spices and blood and came bold and comforting. They are not gentle on the salt department and it goes so well with the sweet fluffy Balinese rice.