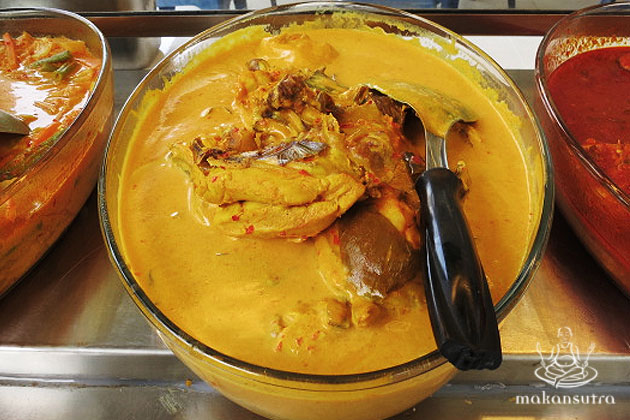 Tiga Rasa Nasi Padang: A Gem In The Industrial Area
By Jovita Ang - Tuesday, Jan 06, 2015
She remembers watching her busy mother working in the kitchen, and that first time she was asked to pound chilies. Since then, Madam Noor Hayati, 52, has been a regular in the kitchen.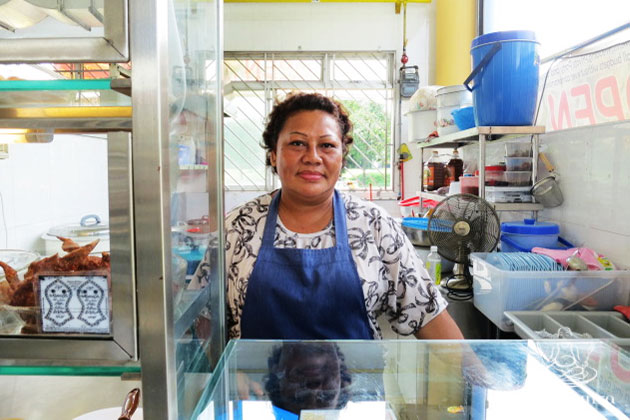 "My mum cooked for weddings and also had her own [Nasi Padang] stall. I followed her into the kitchen, helped out at her stall when I was 15." Her mother passed on in 2003 and all that's left are her recipes.
"Why let my mother's recipes go to waste?" Madam Noor Hayati, 52, thought to herself.
Together with the support of her daughter and his son-in-law, Khairul Amri (yes folks, he's our LionsXII striker), they opened up Chef Tiga Rasa, a Nasi Padang stall, last September.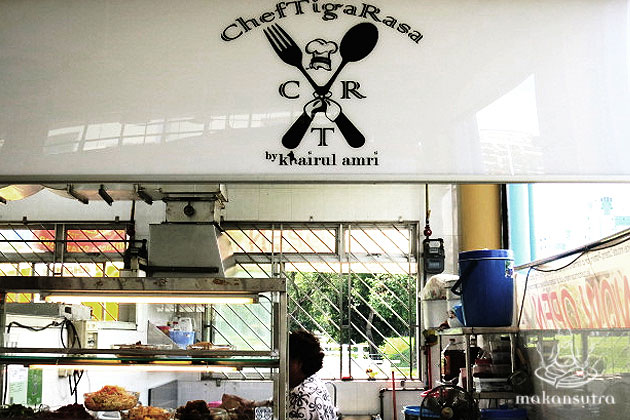 This cheery 52-year-old has been cooking for more than half her life. With over 30 years of cooking experience in her apron, she now serves homely dishes in the heart of Woodlands Industrial Park where catering services are also provided.
Three Taste Chef
Chef Tiga Rasa means "Three Taste Chef" and delivers cross-ethnic flavors.
Despite her Malay cultural roots, her rich cooking experience has equipped her with the knowledge of other cultural flavors. Back when she was handling pots and pans at various hotels and restaurants, she met colleagues of different races. They often exchanged recipes and tips, helping the other learn the ropes of each other's cuisines.
"I can cook char siew, wanton, hae mee (prawn noodles) and even chicken rice. I wanted to learn the authentic version of the various cuisines. My colleagues taught me, and I also taught them how to make my lontong," said the cheery Madam Hayati.
The menu rotates daily. But signature dishes like Asam Pedas, Lemak Chili Padi, Sayur Lodah and Sambal Goreng are served daily.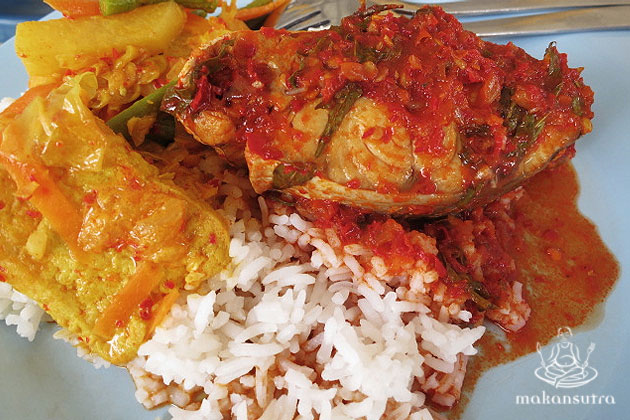 I enjoyed a portion of the Lemak Chili Padi, a tender chicken thigh in a pool of beautiful yellow sauce made using her grandfather's recipe. It was fragrant, mildly spicy, and carried a lusciously rich coconut taste. The Assam Pedas hit all the right notes. Succulent fish accompanied by tangy red sauce, and a spiciness that kicks in at the back. A second serving of rice might be necessary to mop up all that gravy.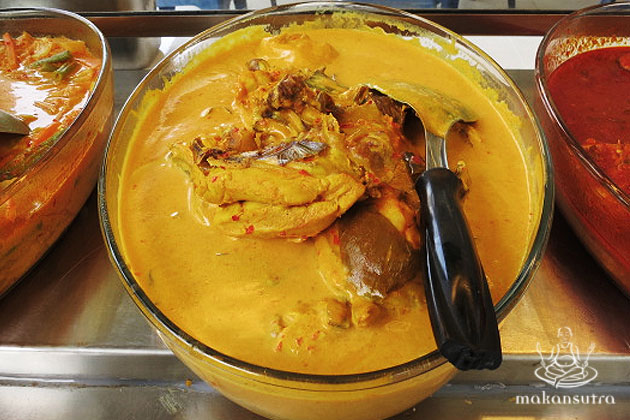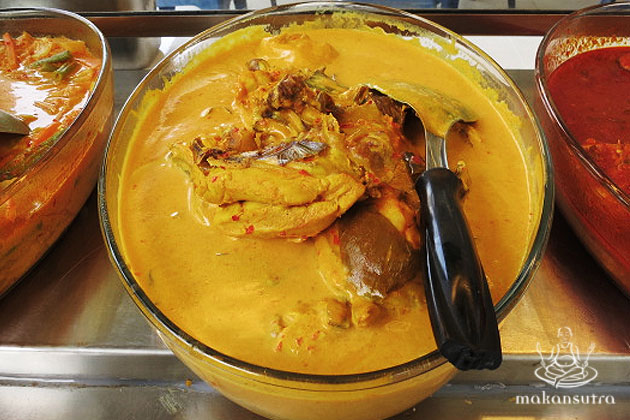 Only the Freshest
Everyday at 5.30am, Madam Hayati can be seen shopping for fresh produce at the Marsiling market before heading down to the stall. It might sound like a tedious and mundane routine, but not to Madam Hayati.
"I buy [my] fish, meat and vegetables everyday. Some items also can't be kept for long. For me, I like it fresh."
Dishes here go beyond the relentless dedication of obtaining quality ingredients. It's also Madam Hayati's constant pursuit of palette perfection. Although the stall is less than 3 months old, it has already a small group of loyal followings.
"They [her customers] always tell me that they like my food. Many say they can't get this elsewhere, mine just tastes different."
Brighter Than Sunshine
The F&B is a tough industry; it's sweating and working hard at the stove for long hours with a paycheck that is sometimes barely enough to cover the rent. You are up cooking in the wee hours of the morning whilst most are still sleeping. But to Madam Hayati, this is merely part of the package. Her passion for cooking burns brighter than any flame.
"I think it's very fun. [Of course] it's tiring, but I really like it," she said as she broke into a grin.
A customer walks in at this point, scanning through the options. She gestures politely to signal her leave before attending to the customer while I tucked in once more and relished in my plate of Nasi Padang. Waves of laughter soon filled the eatery and there stood Madam Hayati, chirpily engaged in a conversation while serving the customer.  
"You're here again!" she exclaimed, her tone excited and warm.  
Chef Tiga Rasa
1 Woodlands Industrial Park E2 #01-01
Operating hours:
Monday to Friday, 7am to 3pm.
Closed on weekends.