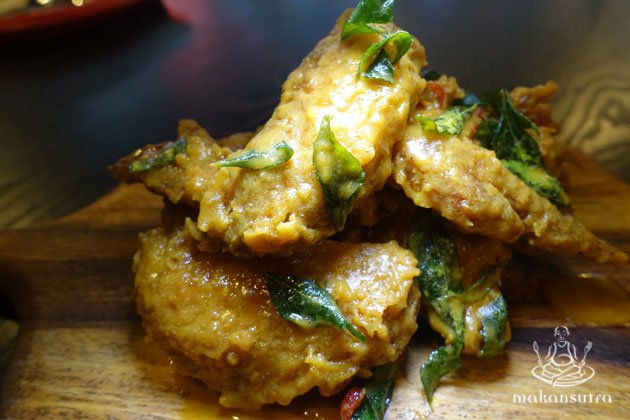 Timbre+ Impresses
By KF Seetoh - Monday, May 02, 2016
I had to make five visits to this new happening-about-town food hall before I felt I could fairly pen this review. I saw so many teething problems during the first four trips, like with ventilation, kitchen flow effectiveness and seating capacity limitations, among some. But the owners, both Edward Chia and Danny Loong felt "we are now kind of ready and on track to fix the kinks". Timbre+ is their first venture into the food field, from a group noted for live music clubs and bars. The place opened at end of March with 35 stalls, from hawkers to modern and progressive local food establishments offering anything from lost dishes like kai fun (street rice) to salted egg yolk fried chicken wings served on a wooden board platter.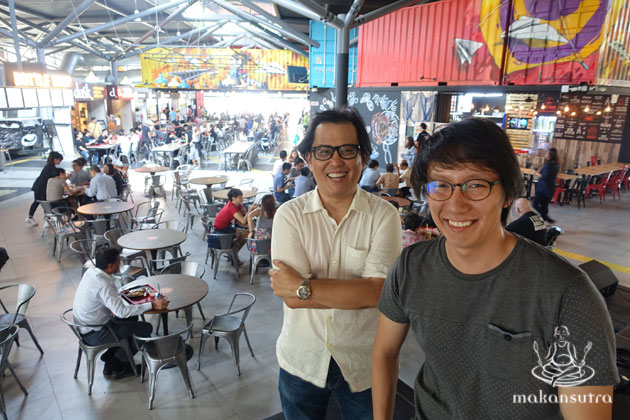 It employs the clever use of graffiti laced shipping container cargo boxes and retro American Airstream mobile homes as kitchens, with regular food court stalls. It even has a stage that provides live band music almost every evening and a full-fledged liquor bar. But, after all the shine is polished and re-polished, it all comes back down to the makan. So, here's what I think many will come back regularly for, when they are done gawking at the design concept.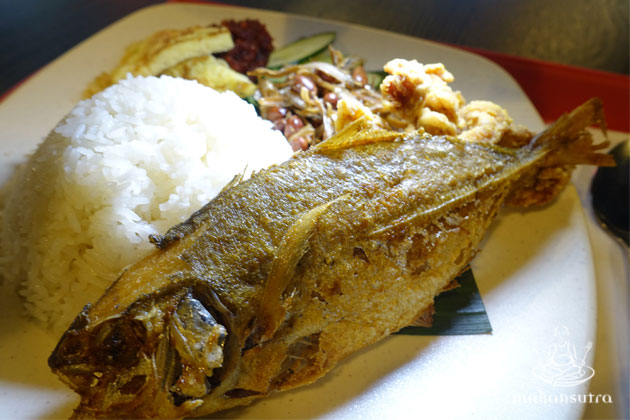 1- [Closed] D's Joint- the indefatigable chef Damian de Silva is back here, after closing his Immigrant's Gastrobar in Joo Chiat last year. His nasi lemak is like how your mummy would cook it if she loves you- with an oversized well fried selar fish, fried chicken strips, a stunning own made sambal, crunchy nuts and crispy ikan bilis with a just-lemak-enough fluffy coconut rice. His fish and chips is done with sweet and juicy snappers, not the usual Dory variety. He offers lost dishes like Kai Fun, essentially a rough grain chicken porridge with chicken shreds, braised pork and fine grade lap cheong.
2- Wong Kee Wanton Mee– a Gen-Y hawker, who gave up a banking career to hawk her family's recipe is drawing the crowds here. The noodles are what Cantonese folks will say "song" or comfortably resilient and comes with an agreeable sauce. But the char siew, while well roasted and flavoured, was a tad too dry and lean for my comfort.
3- Iskina Cebu– Chris Caledo roasts a whole pig with lots of belly strips over a custom made indoor open charcoal pit fire grill. The meat is lightly spiced and it goes so well with plain Jane rice, especially with slices of crispy skin cracklings.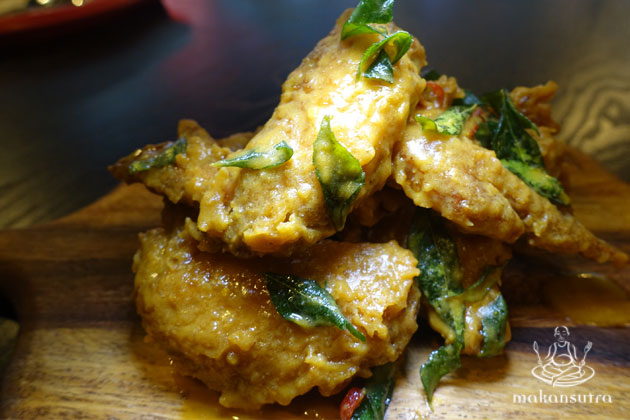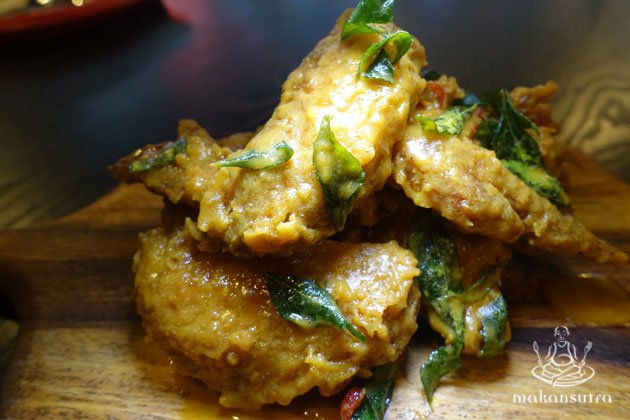 4- Two Wings– one of the most popular stalls there and never fails with their fried chicken wings and to hit the trendsters in the makan G-spot, they introduced a salted egg yolk version that goes so well with the live band and craft beers each evening.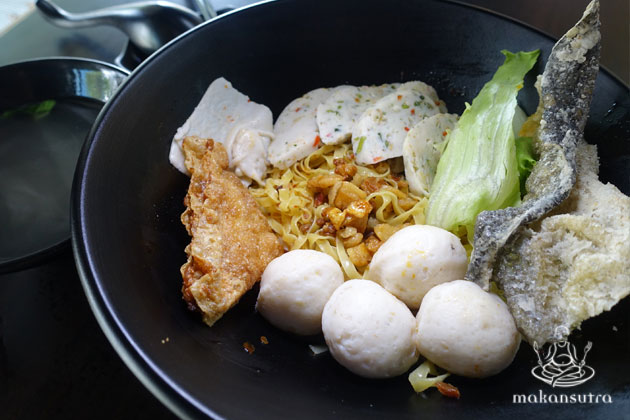 5- Fishball Story- Douglas Ng now runs two outlets in the west and he offers a premium set here with drinks and tops it also with crispy fish skin and a fish paste fritter. His fishball noodle is as per before- very comforting with a not overly spicy sambal and with handmade fish balls.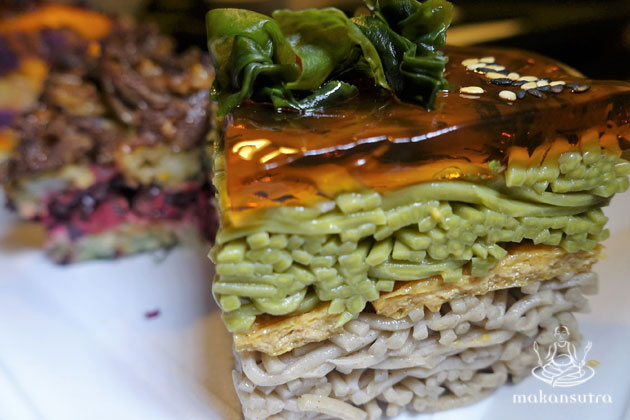 6- Food Anatomy– this is very interesting yet familiar. They offer up comfort food in Instagram worthy blocks- from black pasta to donburi inspired rice cubes. You pick three items for a range of flavours and textures, and it will fill you up, despite its dainty and pretty looks.
This place is just a 2 minute walk from One North MRT station, so if you are planning on some eating, dancing and drinking. Leave the car at home.
Timbre+
Blk 73-A, Ayer Rajah Crescent.
6am-12am, Closed on Sundays
But- just for Labour Day week they open today (1st May) and close on Monday