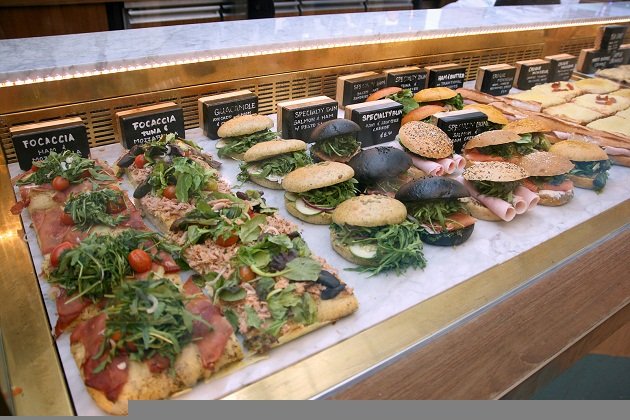 Tiong Bahru Bakery Now At Raffles City
By Catherine Ling - Wednesday, Sep 05, 2012
Love those famous Tiong Bahru Bakery croissants but hate the lack of space in their perpetually packed cafe at Eng Hoon Street? Well, they've opened up a new 120-seater outlet at Raffles City. That's three times more space than the original outlet.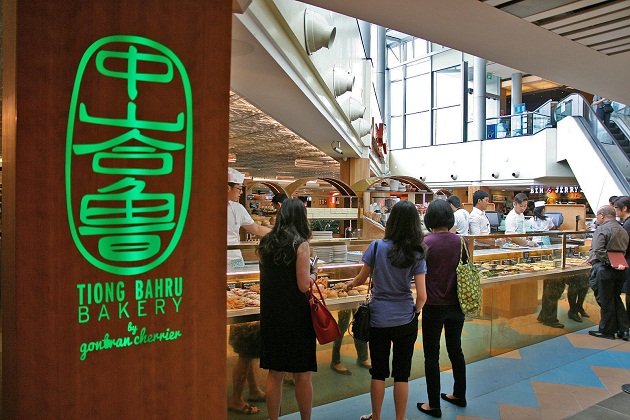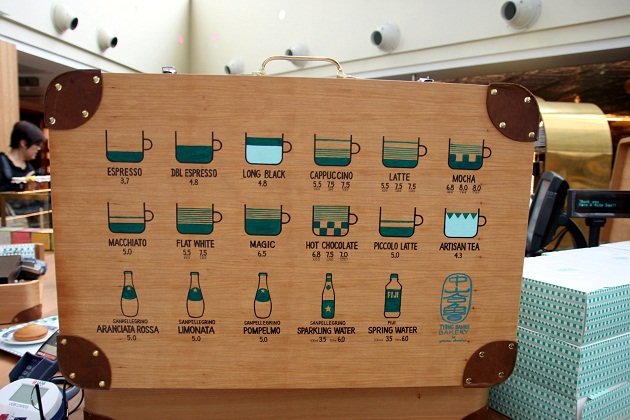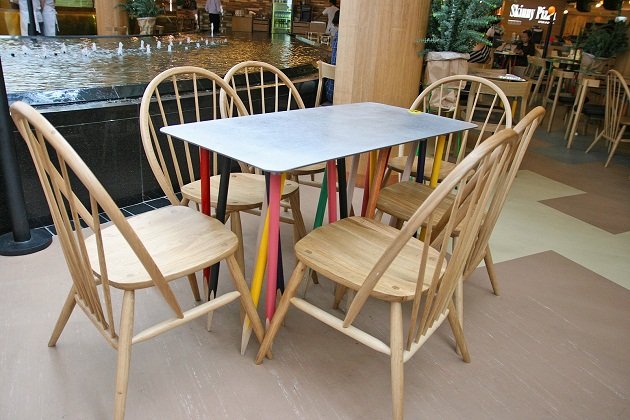 This Spa Esprit Group collaboration with one of Paris's top artisan bakers Gontran Cherrier has over 200 items on offer, including savoury items like open-faced foccacia sandwiches, croque monsieur, and burger-like buns of all varieties.
The sweet section includes tarts, crumbles, brioches, and cakes, but the crowds keep coming back for the signature croissants.
They explain that their croissant (S$2.80) is different in the sense that it is sweeter and the texture is slightly more elastic (somewhat akin to prata's texture) than the conventional buttery and flaky type. So they don't leave you with an oily mouthfeel but have a nice bite to them.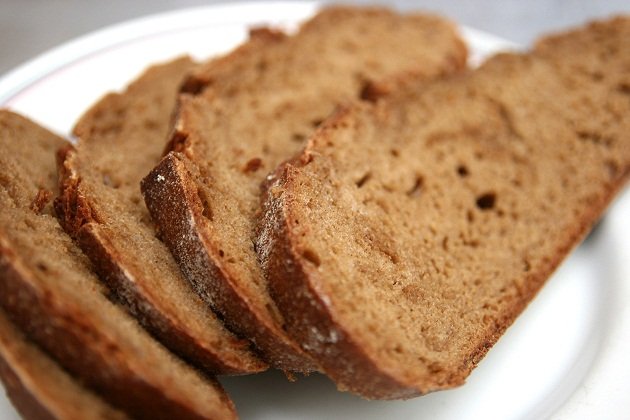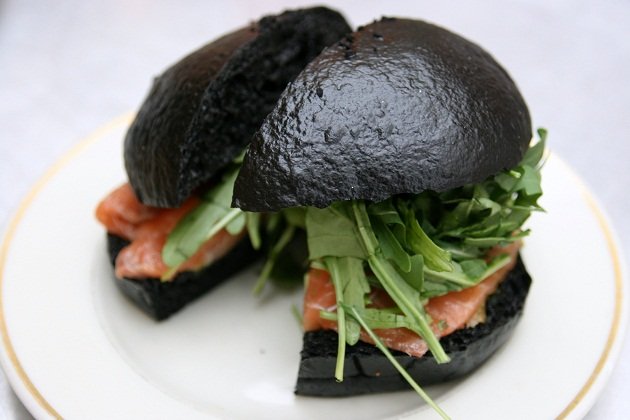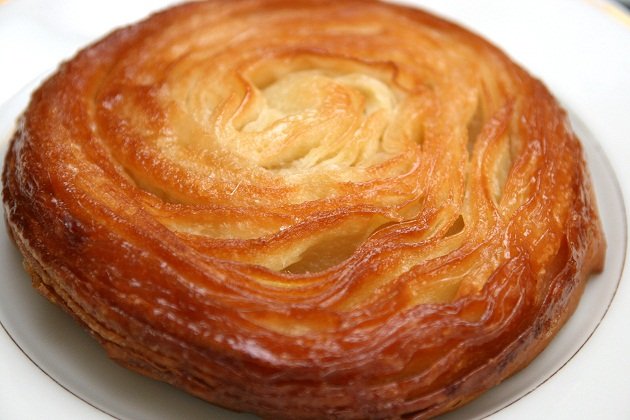 The Kouign Aman (S$3.50) has crispy, buttery layers topped with salt and caramel. The combination of sweet and savoury, with the contrast of chewy yet crispy textures has made this a hot favourite among customers.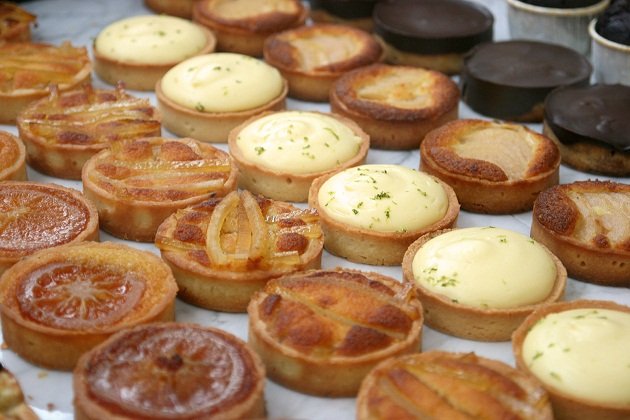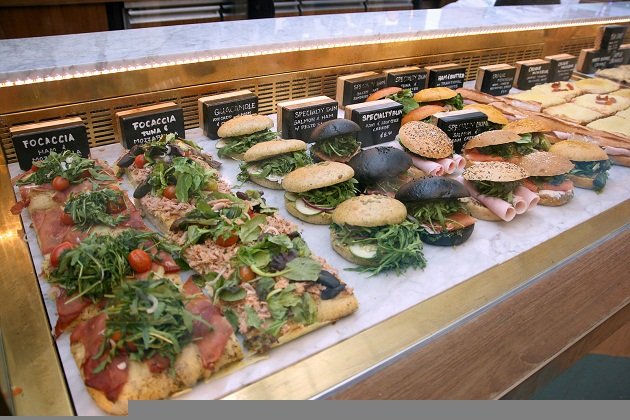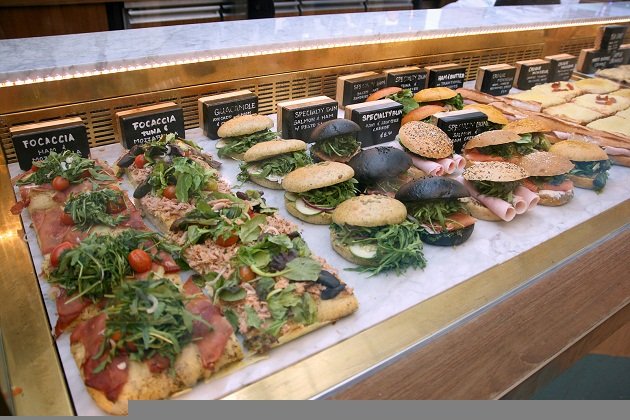 The understated star here could be the Croissant with Almonds (S$3.20). It carries a generous cargo of almond paste tinged with rum, and is liberally sprinkled with toasted almonds and icing sugar.
There are some unusual breads like Miso Rye Bread (S$9 per loaf) which has a hint of fermented soybean in a dense and yet delicate crumb.
The breads also include the curiously black squid ink baguettes (S$4.50 each) topped with nigella seeds, which are also a rare sight in Singapore. The seeds lend a peppery and lemony accent to the slightly savoury bread. The regular baguettes ($3.90) are also excellent, as they ought to be in most French bakeries.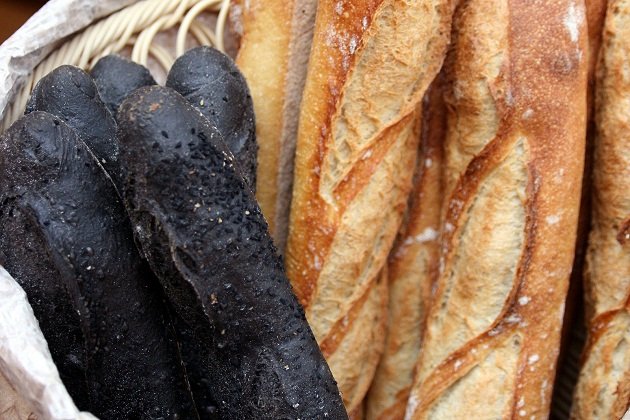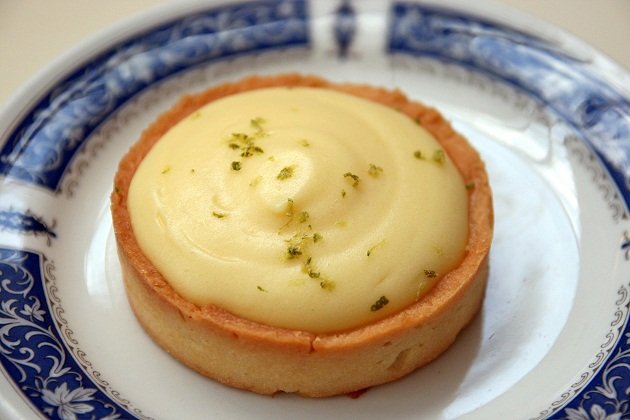 The squid ink bread also appears in a bun shape for the Specialty Squid Ink Bun (S$8.50) sandwich loaded with rocket leaves, salmon and parma ham.
Out of all the tarts, the Round Lemon Tart (S$6) stood out for its almost fizzy-like tang. The lime zest on top also adds zing to the fragrance. Lemon tart lovers might find this rendition a bit unusual, and non lemon tart lovers could well be converted because of the same reason. But be warned – the tart crust is rather hard.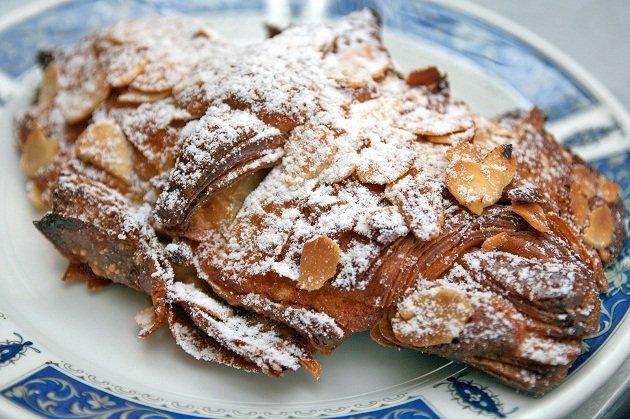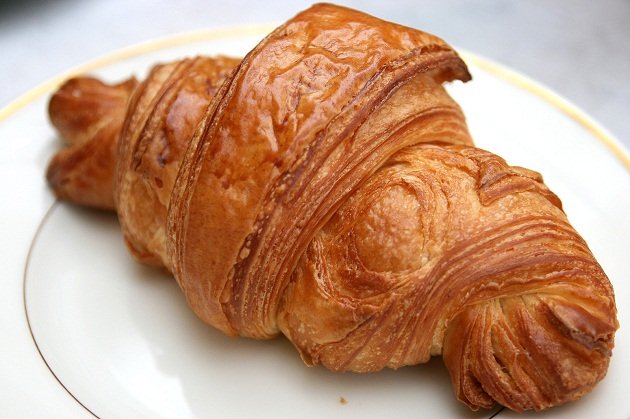 The other thing you shouldn't miss here is the marvellous coffee, provided by Forty Hands (also part of the Food Collective owned by Spa Esprit Group).
They have a cute chart of drinks showing the composition of each.
The cafe at Raffles City has quirky tables with legs resembling sharpened pencils. The place is quite airy and sunlit, so it makes a great place for an afternoon tea. Not everyone has discovered this place yet – it's only been open since National Day. Location wise, it's right across from Din Tai Fung and near Skinny Pizza and The Soup Spoon.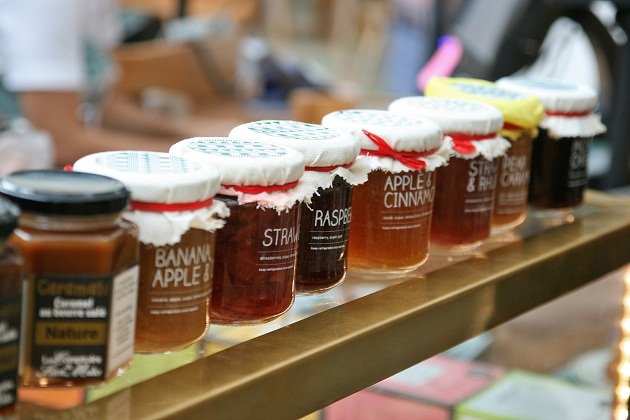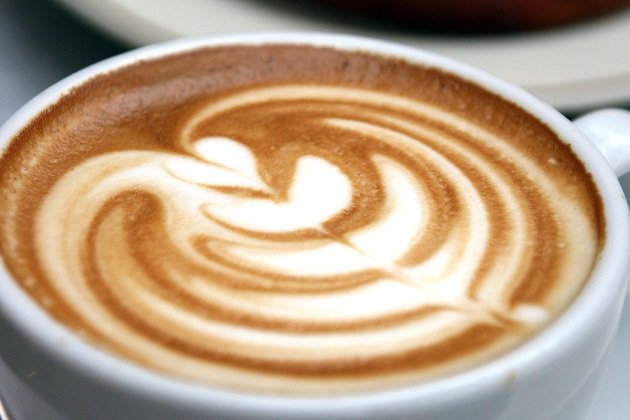 If you'd like, you can take home some of their fruit and caramel jams from France to enjoy along with the artisan breads.
Tiong Bahru Bakery 252 North Bridge Road B1-11/12 Raffles City Shopping Centre Open daily 11am to 10pm