Tiong Bahru: New breath of life that chokes the old
By Cecilia Joven Ong - Thursday, Nov 13, 2014
Tiong Bahru, built in the 1930s, is a conservation pre-war estate with rich history and unique architecture. But in recent years, changes have taken place, and the transformation of a laid-back estate with its influx of new ventures started around 2010.
A good part of my memories growing up in Tiong Bahru was gone after the demolition of Bo Bo Tan Garden in 2007. It is sad to feel a part of my heritage disappear under the bulldozers.   
The sight of the elderly congregating over a simple breakfast and coffee is not as common after the Bird Corner at Block 53, the junction of Tiong Bahru Road and Seng Poh Road, was torn down and replaced by the Link Hotel. It used to be a close-knit and bustling community where everyone knew each other. It used to be touted as a tourism hotspot.
Guan Hin and Hup Seng, both provision shops, are gone, too, after being around for more than 50 years. The owners opted to rent their shops to new food outlets for better monthly rentals. It's a difficult decision but definitely a profitable one.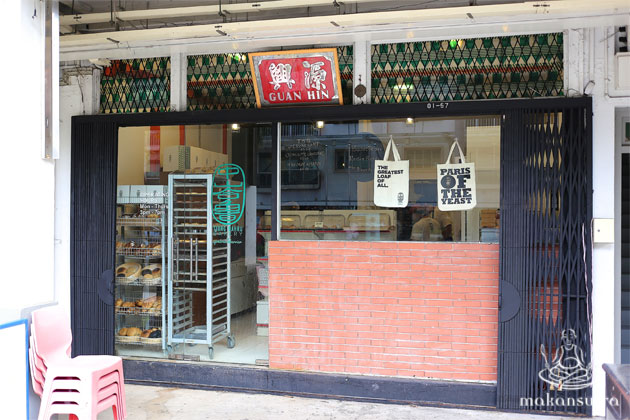 Many generations-old businesses have made their way for more eateries, cafes and bakeries. The demand has been increasing due to the occupancy of a younger crowd with higher purchasing power and middle-class taste.
Some of the long-time residents feel the estate's old-world charm and the special ambiance are gone. These changes have come too fast, leaving them with little time to acclimate, and they often find themselves out of place.
I was told by 86-year-old Uncle Tay of the Tiong Bahru Fried Kway Teow that, ' "I've been here for a long time but I am still not able to catch up with these changes."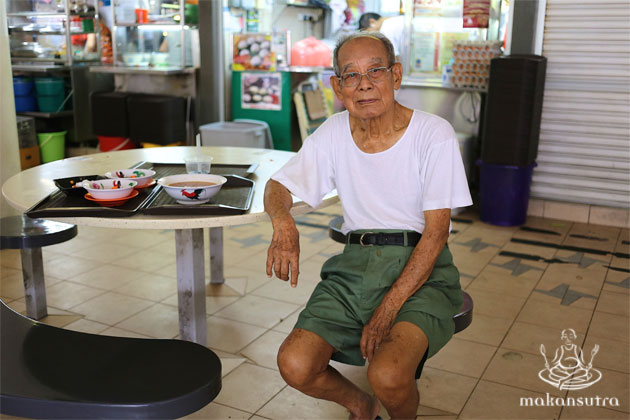 "It used to be a quiet estate and its rental was reasonable but from what I heard, rental has since increased to between $8,000 to $10,000, and it is as high as $2 million to buy over the shop space," 80-year-old Mr Qiu, a familiar face that runs Qiu Ji Departmental Store in the market, said. He said that the business has become much slower now, since he does not get much attention from the younger crowd that has moved in.
Mr Michael Chan, 66, the owner of Hock Eng Hin, has received serious offers to buy or rent his shop space. He rejected the offers, believing his hardware store can still survive these times.
A long-time resident, Madam Koh, 81, speaking in Hokkien, said, she misses the old Yong Siak Street, as the new street is now very commercialized, and it is a pity that the old businesses have closed down as they are part of Tiong Bahru.
The kopitiam at Block 56 Eng Hoon Street has a famous Yong Tau Foo stall during the day. They close at 2 pm and are off on Sunday. In the evening and on Sunday, the kopitiam transforms into Two Face Pizzeria, a chill-out place with a simple menu and craft beers.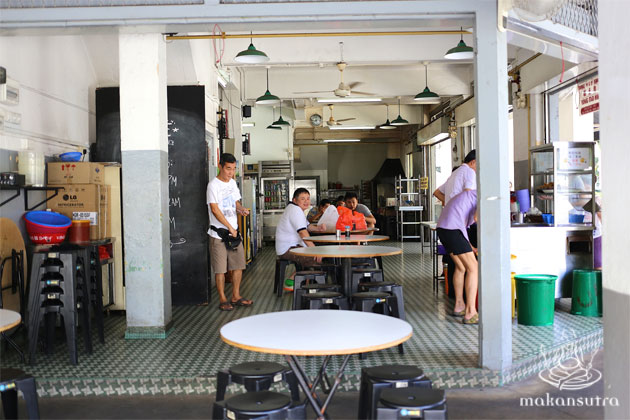 Mr Cher KC, aka Ah Chiang, 67, the original owner of Ah Chiang's Porridge, sold his old business of over 40 years in 2005 to the current owner, but he still works there. The taste is very much the same, though gas stoves are now used with the charcoal ones to shorten the cooking time. Everything else has remained the same.
The fast disappearance of old businesses has contributed to the loss of charm of this rich, multi-cultural community and its vintage vibe. This "hipsterfication" of Tiong Bahru is unfortunate as many still miss the good old kampong days.