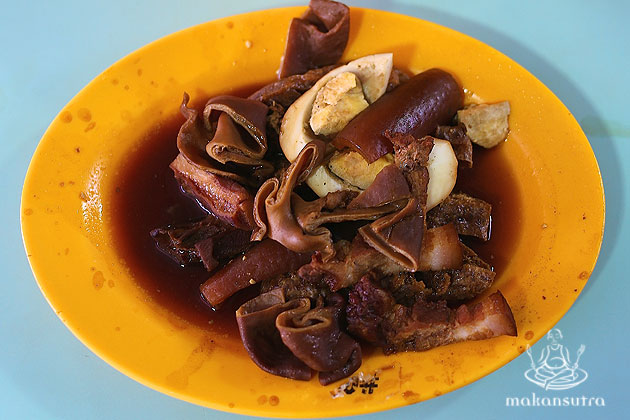 Toa Payoh: Ten Wonderful Eats
By Cecilia Joven Ong - Thursday, Apr 23, 2015
Toa Payoh, being one of the earliest satellite public housing estates in Singapore has a long history. And, that includes many decades old hawkers serving different types of traditional hawker fare.  Other than those famous hawkers stall like Chey Sua Fried Carrot Cake, Come Daily Fried Hokkien Mee and Hup Chong Hakka Yong Dou Foo, there are others noteworthy hawker stalls to try out. Here are some of these popular stalls:

1. LIANG HENG FOOD STALL 
Block 127 Toa Payoh Lorong 1 #02-21 Singapore 310127
Operating Hours: 7 am to 1 pm

Their Mee Siam is strongly recommended by their regular customers even though they do serve Laksa, Lor Mee, Prawn Mee and Mee Rebus too. The slightly sour gravy did not taste too sweet and it has a rather mild level of spiciness. This old-school style Mee Siam is one of the best ones around.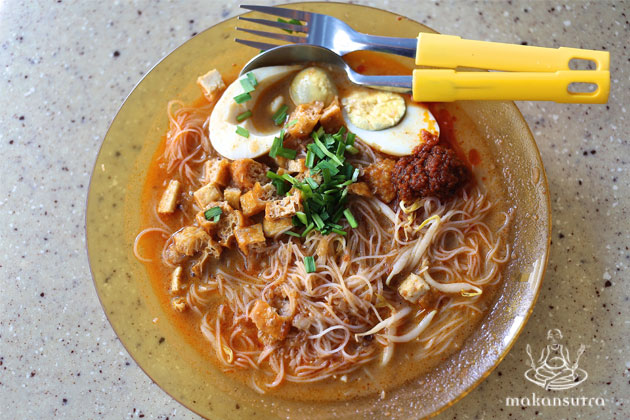 2. 93 WU XIANG XIA BIN
Block 93 Toa Payoh Lorong 4 #01-202 Singapore 310093
Opening Hours: 12 pm to 9 pm (Closed on Thursday)

The stall owner is still passionately hand make most of their items. Tofu Egg Fritter is their special creation that you are not likely gets it elsewhere. There is always a queue and the owner is working alone thus a relatively long waiting time is expected. They usually sell out by evening on weekends.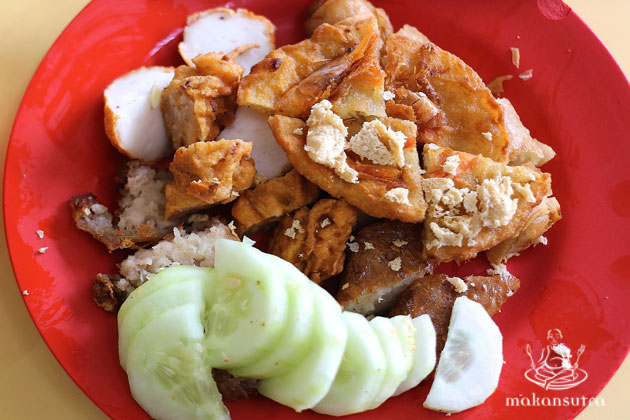 3. OCEAN CURRY FISH HEAD
Block 92 Toa Payoh Lorong 4 #01-264 Singapore 310092
Operating Hours: 10 am to 9 pm (Daily)

This is one of the most famous Curry Fish Head in Singapore since the 80s. Their fish head is cooked in the curry to add depth of flavor and it is serve with pieces of brinjal, ladyfinger and pineapple. It tastes fresh and mildly spicy with a well-balanced tanginess using a modified Nonya recipe with Indian influences.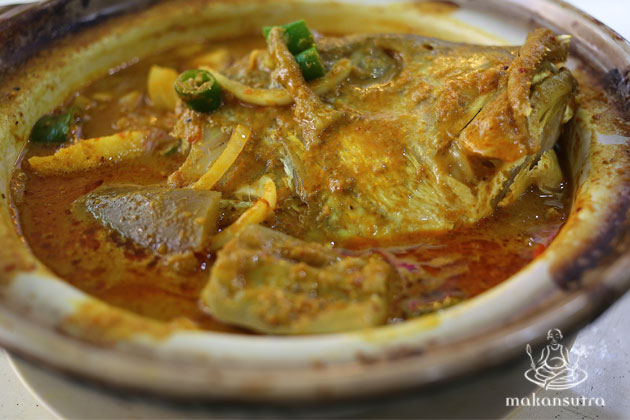 4. GEN SHU MEI SHI SHI JIA 
Block 74 Toa Payoh Lorong 4 #01-03 Singapore 310074
Operating Hours: 6 am to 1 pm (Closed on Monday)

Gen Shu serves authentic Hong Kong cuisine at his humble stall. Some of the strongly recommended items are homemade carrot cake, the rectangular Lor Mai Kai and the Century Egg Porridge on weekends. These popular items are usually sold out before lunch. Their menu on weekdays includes different types of steamed rice dishes and soups.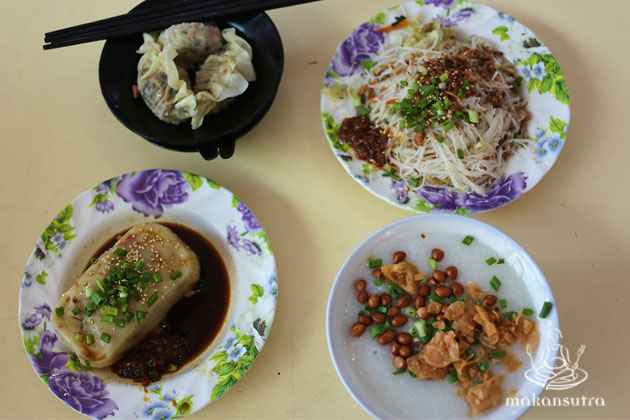 5. DOVE DESSERTS
Block 22 Toa Payoh Lorong 7 #01-21 Singapore 310022
Opening Hours: 11 am to 6 pm (Closed on Sunday)

All their traditional desserts are reasonably priced. They are handmade using natural flavoring and fresh ingredients. Their Malacca style Chendol is amongst the best in Singapore, fresh coconut milk and good quality palm sugar are used to give an assertive flavor.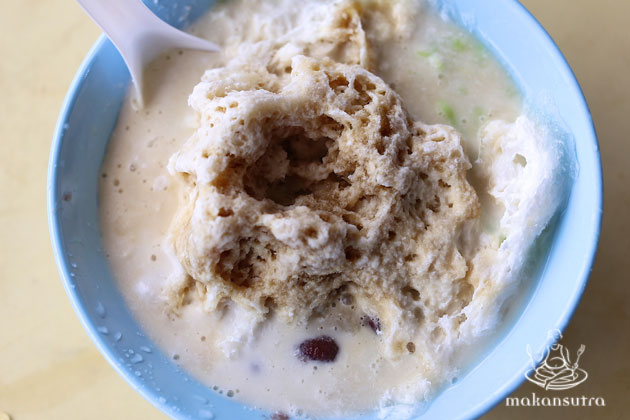 6. HAI NAN XING ZHOU BEEF NOODLE
Block 22 Toa Payoh Lorong 7 #01-06 Singapore 310007
Operating Hours: 8:00 am to 7.00 pm (Closed on Monday)

This stall has been around for 40 years serving above average Beef Noodle. The different parts of beef, particularly the tendons are well braised to achieve the desired softness and flavor. The soup is robust with a distinctive beefy flavor.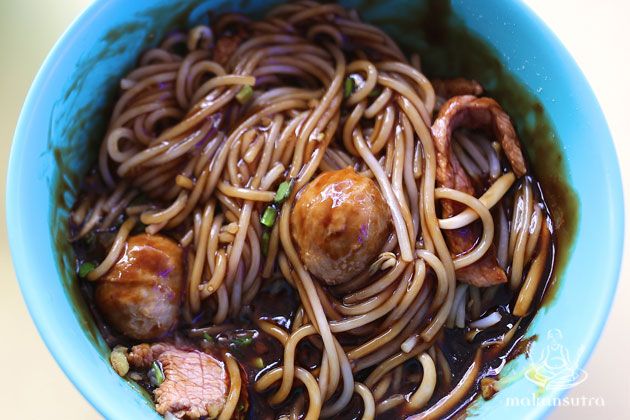 7. CHAO ZHOU FISHBALL NOODLE
Block 22 Toa Payoh Lorong 7 Singapore 310007

This stall started in 1968 serving Teochew style fishball noodle. Their mee pok is the top choice and they always sell out rather early, they serve it with a good amount of ketchup and chilli to give it the well-balanced taste of sweetness, tang and spiciness. A basic bowl of noodle consists of 5 pieces of springy fishballs that tasted fresh. The flavor is further enhanced with those nicely fried pork lards bits.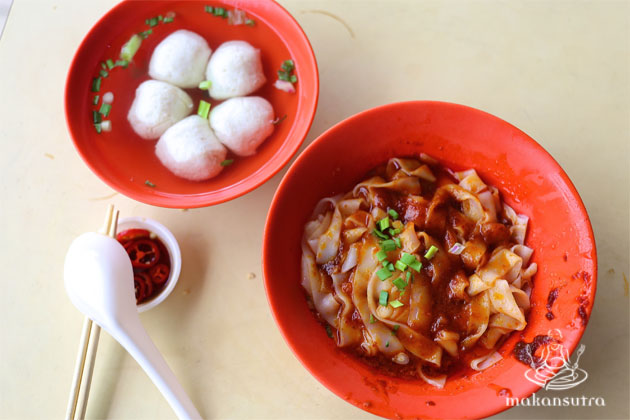 8. WOK INN FISH & CHIPS
Block 206 Toa Payoh North Singapore 310206
Operating Hours: 11.30 am to 3.00 pm / 5.30 pm to 8.50 pm (Closed on Monday)

This English style Fish & Chip is likely to be the only one serving at restaurant standard but priced at the level of hawker centre. It consists of a piece of perfectly fried fish fillet prepared using the British style batter and it is serve with a portion of fries and coleslaw. They uniquely served it with malt vinegar, a rather English way to enjoying fish & chips. The fish fillet tasted moist with a delightful crispiness.


9. SELETAR SHENG MIAN . MEE HOON KWAY
Block 210 Toa Payoh Lorong 8 #01-05 Singapore 310210
Operating Hours: 6.00 am to 2.30 pm (Closed on Wednesday & Thursday)

This stall serves one of the better choices for handmade noodle and mee hoon kuay using fresh tasting ingredients. And, most customers go for their soup version that is served in flavorsome broth though the dry version is available too. A long queue is expected during the weekends.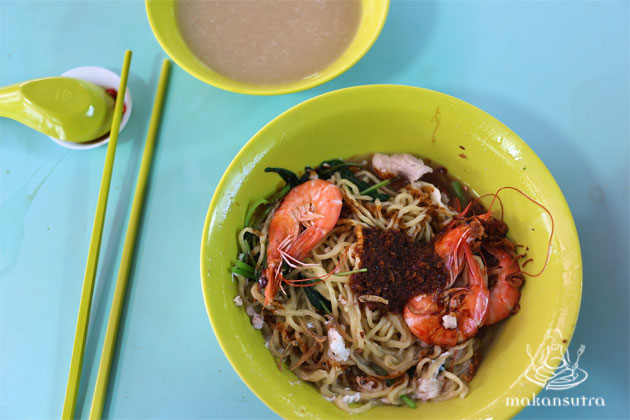 10. GUAN KEE KWAY CHAP
Block 210 Toa Payoh Lorong 8 #01-24 Singapore 310210
Opening Hours: 9.30 am to 8 pm (Closed on every Thursday & Friday)

This Kway Chap is popular choice amongst the residents in Toa Payoh. Their innards are one of the cleanest that I ever tasted. They serve their silky smooth kway in a rich and tasty broth and their perfectly braised pig's trotter is equally popular for its fall-off-the-bone softness.