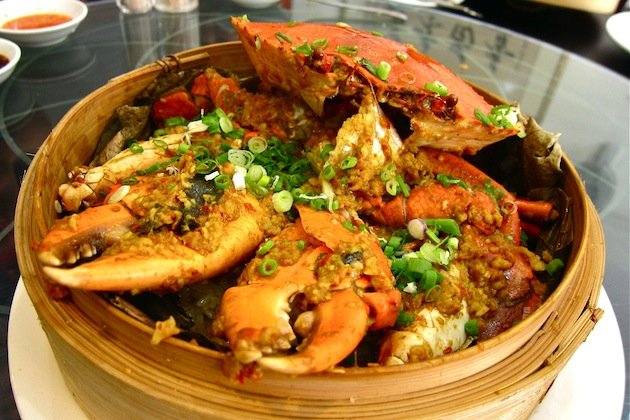 Tonny Restaurant: A Confident Master in the Kitchen
By TianTianChi - Wednesday, Jul 24, 2013
It takes a lot of courage, confidence and conviction for a restaurant owner to name his restaurant after himself (we forgot narcissism to) and even put up his own picture on the signboard. That is exactly what Tonny did. This Hong Kong chef has moved on from the days of Crouching Tiger Hidden Dragon (a dish made with lobster, scallop and sautéed with egg white) that gained him respectability status among top Chinese chefs in Singapore when he was working in a small restaurant in Geylang (Shatin Restaurant).
A few years ago, Tonny decided to set up his own restaurant at Joo Chiat, which later moved back to his original spot in Geylang. He does excellent Cantonese signatures, such as braised beef brisket with daikon, sweet and sour pork, salted chicken and steamed fish – just some of the dishes his regulars order to supplement to his other more creative executions.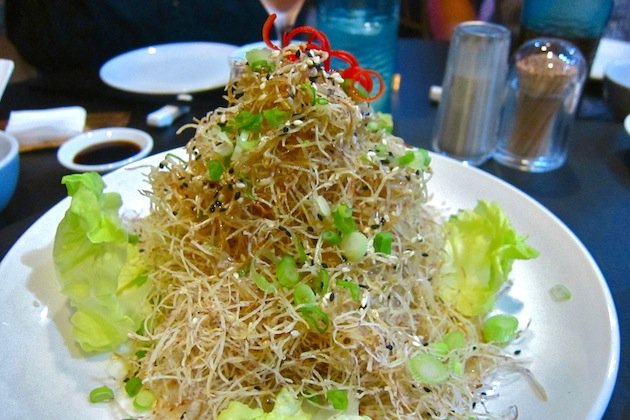 A must try dish on his menu is the Crispy Yam with truffle oil, a rendition of east meets west appetiser. Yam is shredded so thinly that it resembles alfalfa and even tastes like one with the coarse texture. The truffle oil gives it an alluring earthy aroma and sweetness. We secretly wished there were some real truffle shavings on it.
An integral part of a Cantonese feast is the soup . We like the Double-boiled Black Chicken Soup with almond juice – black chicken, Chinese almond kernels and milky broth infused with Chinese almond milk. It is smooth, with all the goodness and flavours of a well-boiled chicken soup and an addition of almond fragrance. Chinese almond is also known to nourish the respiratory system.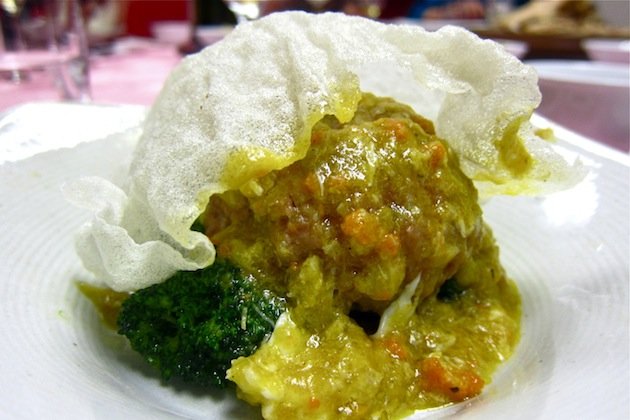 Another favourite of ours is the Crab Roe Meatball, fresh crab roe and crab meat cooked over slow fire in lard until it's totally infused with the flavours of the ingredients before being mashed. This sauce is then lathered over a minced pork ball and served with a pastry shell over, so sinful and so delicious. He played the same trick on another dish, covering fish slices with crab sauce and over a bed of translucent noodle, the taste is nothing short of sensational and decadent.
A Cantonese chef must be master of steamed fishes – perfectly done with a simple soy sauce and flavoured oil . Over here he does it three ways – steamed Pating fish is portioned to three parts, each portion is smeared with one of the three sauces – savory black bean sauce, appealingly racy ginger sauce and a sharp spicy chilli sauce. He could have mixed all this into one sauce but separating them gives the diner a different sensation. A deliberate intent.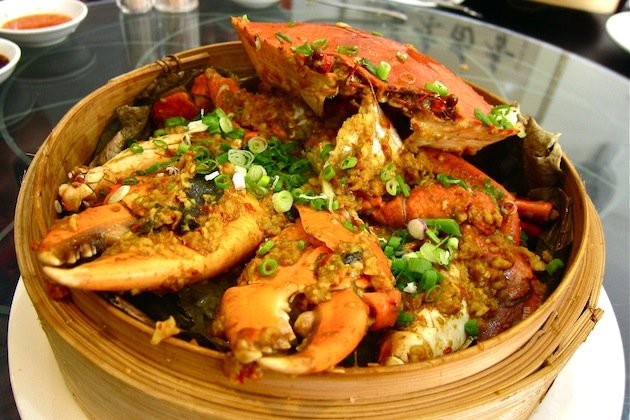 Another dish that showcases his flair in incorporating elements from other cuisine is in the latest offering of Curry Crab with glutinous rice. He first fries fresh water crab with curry paste till half-cooked and it is then laid over a bamboo steamer basket of glutinous rice and steamed till the crab is perfectly done. The rich umami flavour of the crab drips onto and absorbed by the glutinous rice. Steamed crab with glutinous rice is not new, but Tonny gave it a new dimension by adding spices. However, we find the dish a little too rich and starchy and feel perhaps he could experiment with a blend that includes basmati rice instead, for a light yet tight, fluffiness.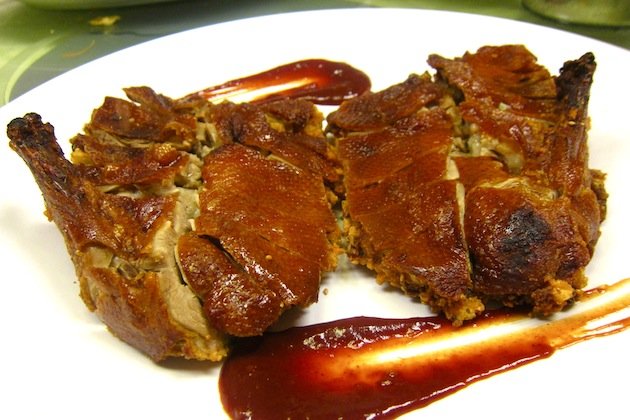 If you favour red meat, try his Golden Dragon Duck, a variation on Golden dragon chicken. The inside of a deboned duck is spread with a layer of shrimp mash and deep fried. The skin is paper crisp and the combined texture and slightly gamey flavor of duck and umami shrimp makes this a very easy dish to like. Plus, it goes great with red wine.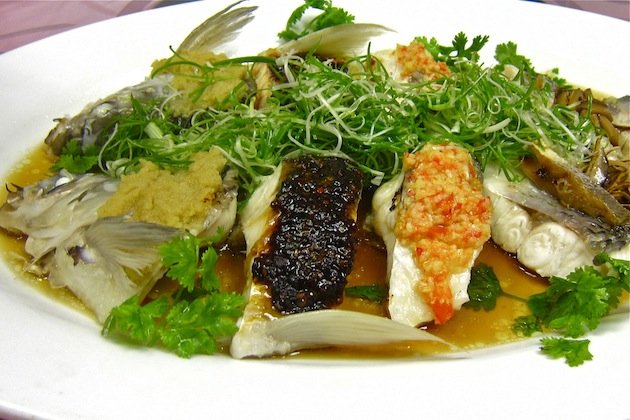 Fusion cuisine is a dirty word in the culinary world. Tonny does not dwell too much into it and still impress the diners successfully with some of his integrations. The north Asian fish paste noodle, freshly made is paired with Western foie grais made into a paste and held together by diced scallop. The result is a mixture of provoking, intense and titillating taste and mouth feel.
The thing about dining at Tonny's Restaurant is you never know what is up his sleeve on your visit and how he will always successfully lure you away from your usual comfort food with something new. And that is not a bad thing at all, especially when you know he is doing the cooking himself.
Tonny Restaurant 利宝饭店
8-10 Geylang Lorong 3
Hours: 11.30am-2.30pm, 6pm-10.30pm (Closed on Mondays)
Tel: 67486618