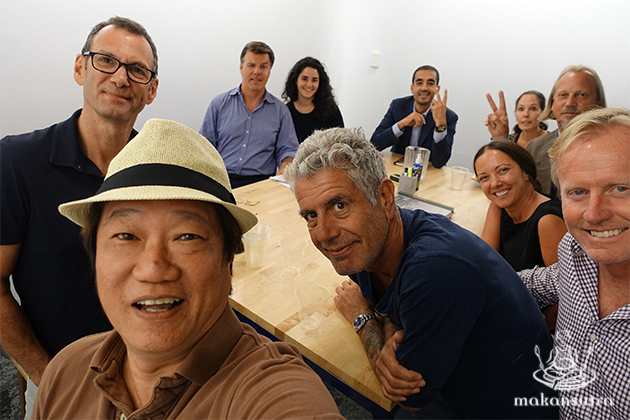 Tribute to Anthony Bourdain
By KF Seetoh - Friday, Jun 15, 2018
He always lit up when we spoke about the extra-ordinariness of normal folks- their struggles, culture, joys and humble successes. I have known him for 17 years and met up both on and off the screen on his, and my TV show. I can unreservedly tell you he is a champion of things authentic, the unheralded and the disadvantaged. Which was why, when I first told him I wanted to link everyone up in this rich yet quiet heritage street food culture through our inaugural World Street Food Congress in 2013, he jumped in on supporting us. He fielded the media at our press conference in New York saying " the world so needs a World Street Food Congress" adding, " a street food cart can create a brand..". The happiest I ever saw of him was when he had beers and roasted duck necks at Redhill hawker centre with a group of Ah Pek retirees whiling the hours away with small talk and impromptu karaoke, "this is what I wanna be when I grow up", he tells me on camera.
Anthony Bourdain died in an apparent suicide last Friday in his hotel in France. We had many memorable meals in Singapore. I share with you some of his favourite bites in Singapore- the food city and culture that inspired his now nixed Bourdain Market in New York where I was tasked to be his consultant., "it should be like a hawker centre." He tells me. Rest in Peace my friend, fellow lover of life and people.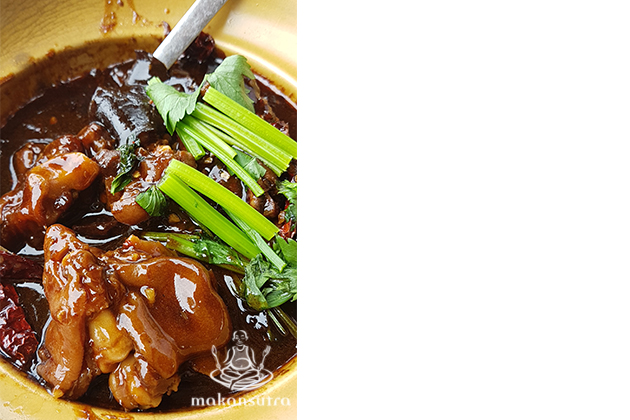 1. Black Vinegar Claypot Pig Trotters, Keng Eng Kee, Blk 124, Bukit Merah Lane 1, #01-136, 12pm-2.30pm/ 5pm-10pm daily.
A beautiful and softly tangy cross between vinegar ginger trotters and braised ter ka. The Liew family cook it for him when he visited their home for his show. They offer it in their restaurant's menu too.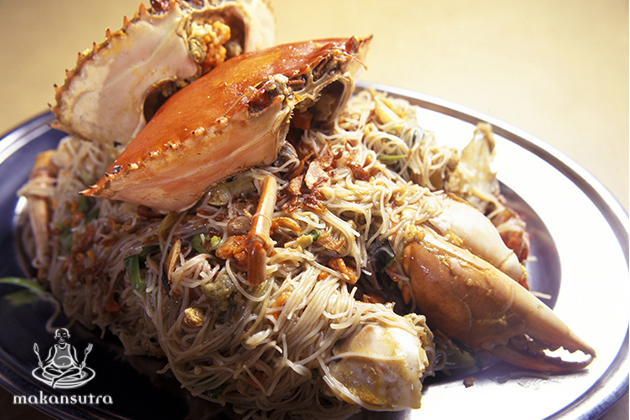 2. Crab Beehoon, Sin Huat Eating House, 659, Geylang Lor 35. 6.30pm to 1am daily.
This is the one he never forgets. We had it when we first met. It was a giant Sri Lanka beauty fried with an umami rich beehoon. He gushed at every bite till I asked him "Why do you talk so much when there's food on the table ah? You never know if your next meal is coming". He turned that moment into a chapter in his next book- the Nasty Parts.
3. Steamed Shark's Head, Tian Jin Hai (defunct).. get it at Zai Shun Curry Fish Head, Blk 253, Jurong East St 24, #01-205, 7am-3pm daily (item available at lunch)
We had a casual night out and I dragged him to the now demolished Jackson Kopitiam along Macpherson to shock him with a plate of steamed shark's head. He loved it so much he brought the crew back to film for his next No Reservation show on Singapore.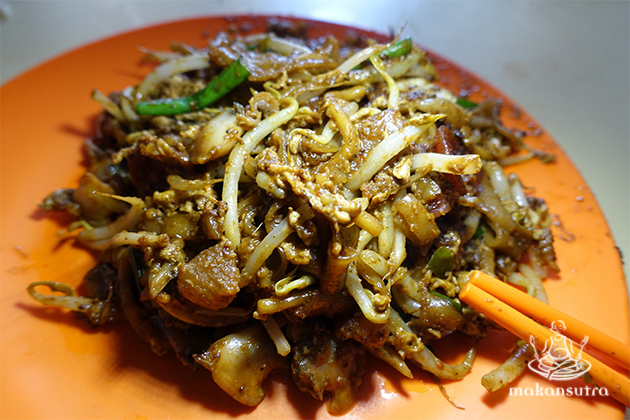 4. Hill Street Cha Kway Teow, Blk 16, Bedok South Road, #01-41, 11.30am-4.45pm daily
He took a mouthful and famously said "how can something this ugly be so good!". It was cooked by the late Mr Ng Chang Siang and I think he can have another platter with him in that better place now.
5. Chicken Rice, Tian Tian Chicken Rice, #01-10/11, Maxwell Hawker Cte, 10am-8pm closed Mondays
We were booed on staged at an event when someone asked and he answered he never tried Chicken Rice in his many trips to Singapore- as if it was my fault. I took him to Maxwell Hawker Centre a few days later in my show, and the best reaction he could come up with was "Oh wow!", the rest is Tian Tian Chicken Rice history.
Let's carry on where we left off when we next meet buddy!