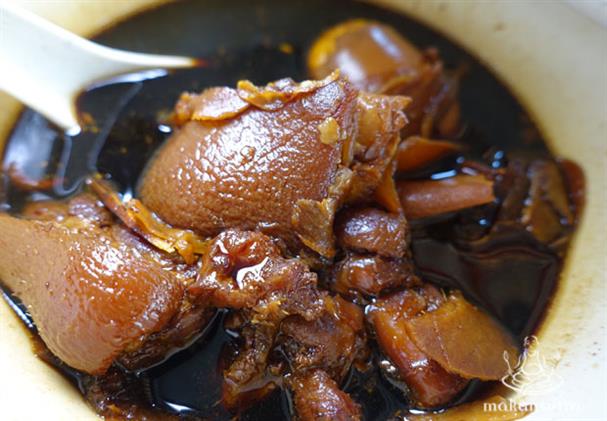 Trotting on with Black Vinegar
By KF Seetoh - Monday, May 23, 2016
I think many today can't really mentally string together the flavour profile of what old ginger, sesame oil, black vinegar and black or brown sugar can do to meat, especially pig trotters. Mayonnaise with wasabi- checked, truffles with olive oil- ticked, lime with sambal- no problemo, but not this old Cantonese icon, which is kind of slowly but surely disappearing from Singapore's makan radar. I sense there is a large group of Gen X'ers out there who have a natural affinity for this dish, as your mummy probably relied on this to rid her system of "wind in the tummy" to get her figure back on track, and even believed to aid lactation, after delivering your baby brother or sister. Its de-rigueur confinement nutrition stuff back in the day before yoga was in. And you just tucked in with her, it's one of those dishes that grew on you and stuck on over time.
It's not a love-at-first taste dish. The potent old ginger will bite in as the sweet and sourish black vinegar (and old chefs will tell you only one brand can be used – the one with the "dog" logo) calms it somewhat and some versions are heavier on the brown sugar to the genial palate yet some lay it thick with the sour sensation. They place some hard boiled eggs for texture and a pleasant distraction but the trotters lend a strangely familiar sensation to the equation. Weird, some may say, but many others will say "sock it to me".
Here's two of the not many stalls selling this Cantonese wonder stew..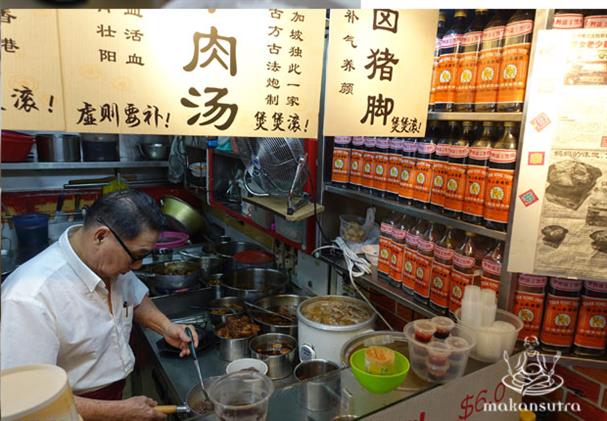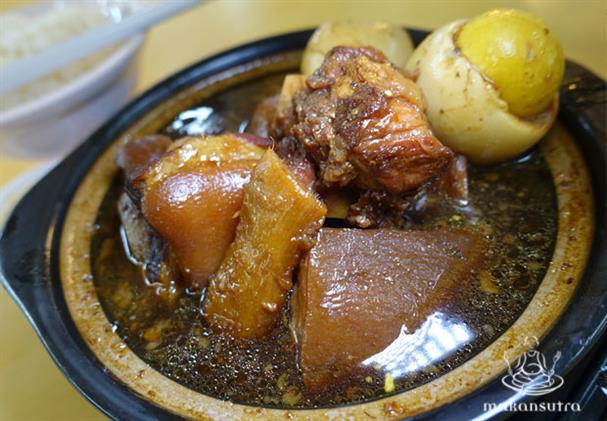 1/ Hong Kong Vinegar Trotters, 02-007, Chinatown Food Centre, 10.30am-8pm daily.
The boss was the former owner of Lao Huo Dang soups (double boiled soups) who sold his business and set this stall up just a few years back. If you know your black vinegar trotter like I know them, then you will automatically be attracted by the full height wall rack of the "dog brand" bottles of black vinegar at this stall. Their version leans on the sweeter side of sour and they finish it one claypot at a time upon order. This one is an easy shoo-in for beginners and the trotters are braised till fork-press soft. It looks nice and does not scream black vinegar nor old ginger too loudly. I think fans of sweet sour mee siam will like this version.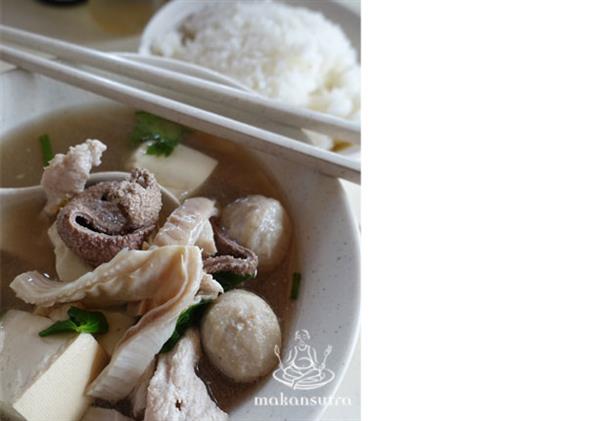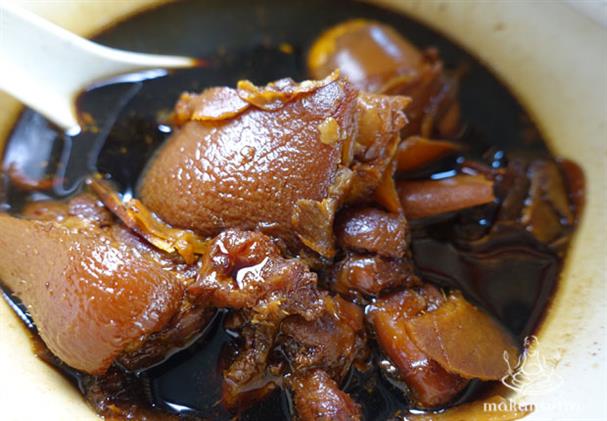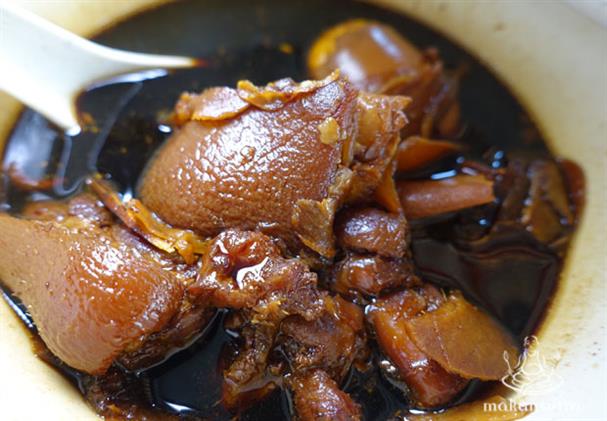 2/ Cheng Mun Chee Kee, 24, Foch Road, 9am-5am daily.
They are very well known for the perfect local hangover soup, ter huang kiam chye or pork and offals salted vegetables soup. Which is why it makes sense for them to use some of the broth to spike up the umami and tang quotient in the black vinegar trotters which is offered as a side dish here. Their rendition has a more pronounced sourish sharp vinegar accent perfumed with hints of old ginger. The trotters come soft too and it comes sans a pretty claypot but just in a regular soup bowl. This one is for the "lao jiao" or older and familiar palates.
If you ask me, I'll have these most days without rice, not because of the recent online fears instilling about how a bowl rice has more sugars than a can of cola. It's just that I like it unadulterated, and love the rush of sharp vinegar and gingery sweet broth down the hatch.