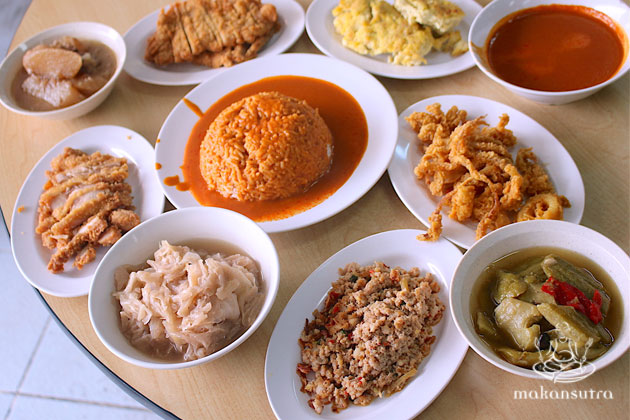 Truly Test Kitchen: New Kids in the Industrial Building
By Catherine Ling - Friday, Jan 22, 2016
Remember the young hawkers behind the homey fare of Truly Curry Rice at Telok Blangah?
They have moved from the cramped tiny space there to a 3,000 square feet coffeeshop or canteen with five stalls each offering different concepts – the signature Hainanese curry rice; noodles and pasta; Western fare; handmade meatball porridge and yam/pumpkin cake; and drinks. Joel Chia and Deniece Tan, along with Joel's brother Joshua, are continuing their goals of offering quality food at astounding value, and keeping the hawker culture alive.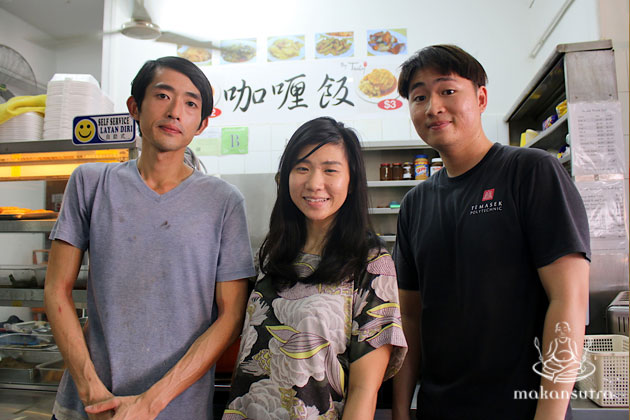 But the place is at 153 Kampong Ampat #07-05, Singapore 368326, on the seventh floor of Jun Jie Industrial Building. Why would they pick such a location for their expansion and buck the golden rule that coffeeshops and food stalls need be on ground level, where they can be visible and benefit from foot traffic?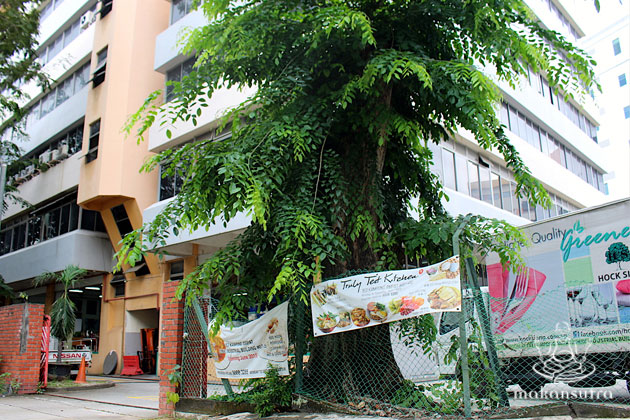 "It's all we can afford, really," says Joel honestly. "But I want to make my food so good, people will come up seven floors for it."
His determination seems to have paid off. At lunchtime, the place is packed – not just from workers from the industrial workplaces, but creative sorts from the design, marketing, web development and boutique businesses that pepper the area. They also see customers from the nearly residential area.
The curry rice is still the bestseller, and they have made their pork chop thicker (it goes very well with the sambal belachan). Interestingly, they have had requests to include more vegetables in the offerings, so they have added stewed radish and pickled vegetables.
They have also outdone themselves with new dishes like the savoury curry noodles (a massive bowl is only S$3.50). It uses a completely different curry than that for the curry rice. This one is not as thick but is heavier on spices. Something about it makes you feel like packing home another one even after you've just eaten it.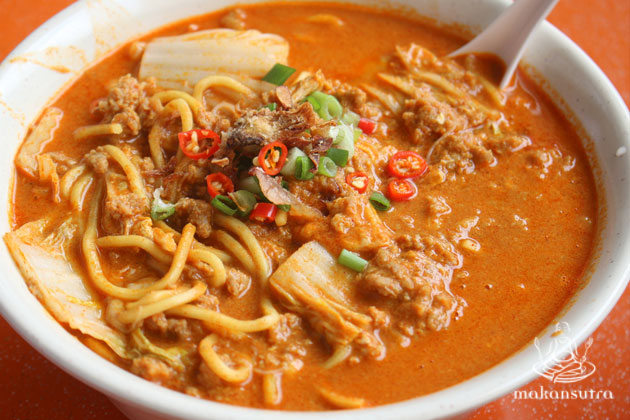 There is a chicken broth version of the noodles (also just S$3.50), which suits folks who have a light palate. Both soup bases benefit from the abundance of Chinese cabbage and minced meat lending a harmonious sweetness to it.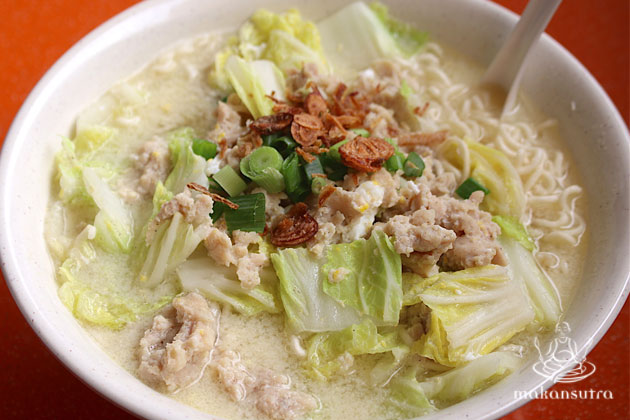 The "Mian" or noodles stall also offers pasta. A whopping huge platter with meat slices is costs an unbelieveably low S$3.50. There are three sauces to choose from: the marinara, the slightly sweetish curry cream and the mushroom cream, which is a runaway favourite.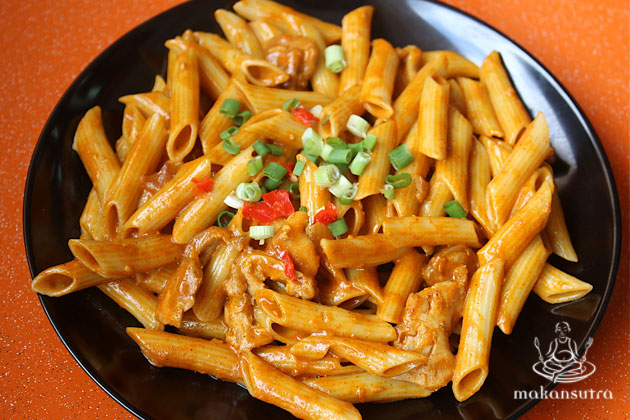 The Western stall offers incredible value with S$4 set lunches for a main and sides. The fried chicken is excellent with a huge helping of mash. Nobody will leave hungry here.
Another star discovery here – the Chicken and Waffles – at only S$4.90! This has got to be one of the best value chicken and waffles in Singapore. That generous chunk of crispy deep-fried chicken is moist and tender inside, while the waffles are nicely done. Joel admits he would have loved to include premium ingredients like buttermilk, but at this price, I am sure nobody will be complaining. In fact, an elderly pair of ladies came here 10 days in a row for this dish!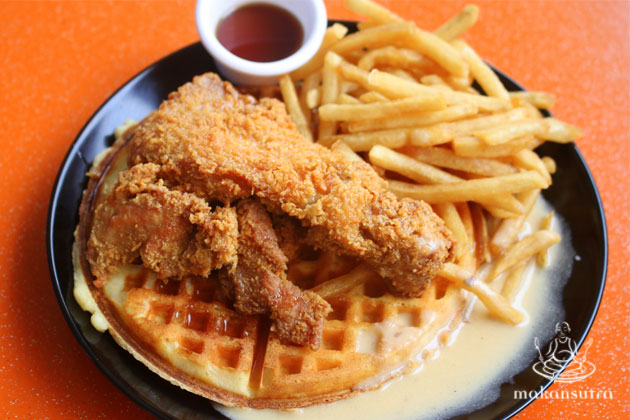 The handmade meatball porridge (S$3.50) may look simple but they have taken great pride in making sure it is cooked two hours, stirring continuously, without any fillers or starches. For some, this may be a little bland like the chicken broth noodles, but perfect for those who want something light.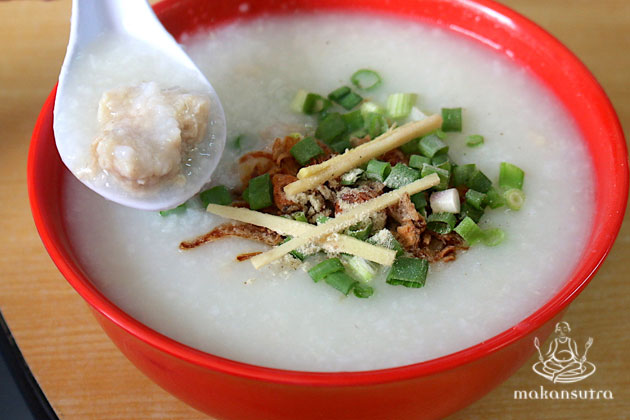 They have also lovingly made yam and pumpkin cake from scratch. These are selling very well as snacks. The team have had to buy a bigger fryer just to cope with the demand.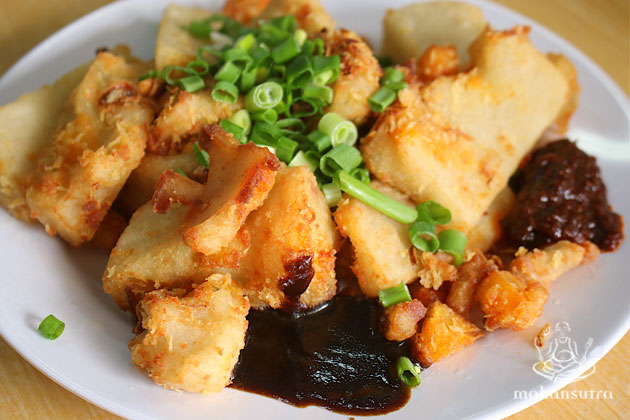 It was a massive undertaking, converting the unused space into a modern coffeeshop. But the expansion has also helped them in other ways, notably manpower. "It's easier to get and retain staff here. We have young people – locals – willing to stay longer here because there is more space than a tiny hawker stall. And we are able to build a culture here."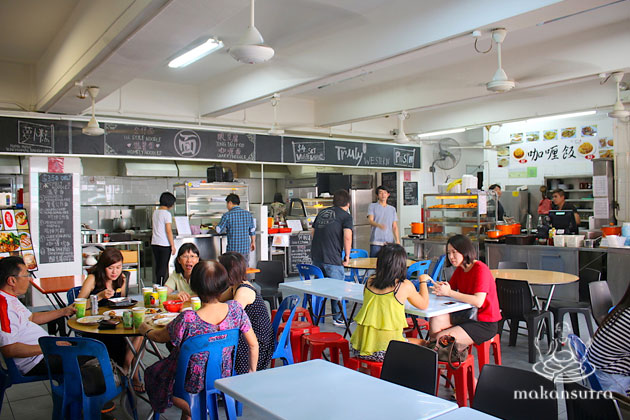 Joel, Deniece and Joshua still put in incredibly hard and long hours, starting at 3am in the morning to make sure breakfast is ready at 7am. They still do the major part of the cooking. Joel also ensures the place is thoroughly clean; he is proud that all five stalls have an "A" cleanliness rating. Few youngsters would put in this amount of effort.
"I have friends who were placing bets on when I would quit the hawker trade. But I'm not giving up. When you've spent almost three years doing this with joy, you know it's for the long haul. Kind of like love," says Joel with a smile.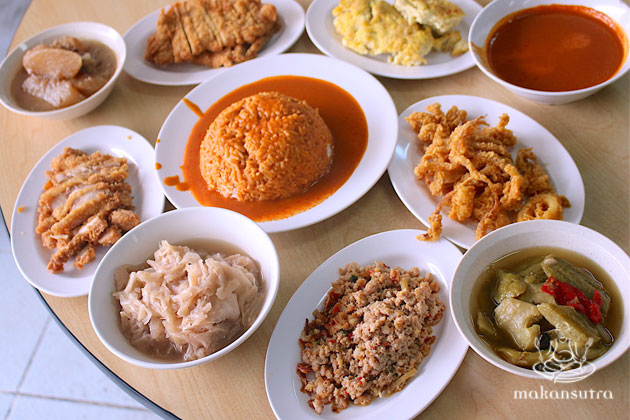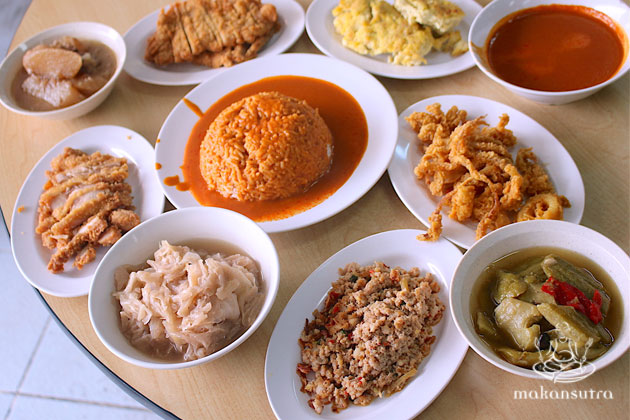 TRULY TEST KITCHEN
153 Kampong Ampat #07-05, Singapore 368326
Open Mondays to Saturdays 7am to 2.30pm, closed on Sundays