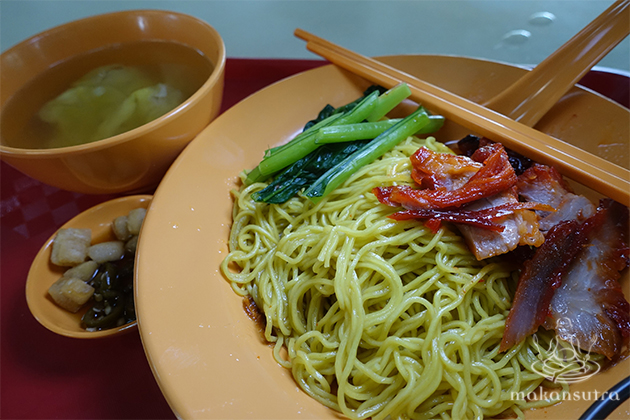 Two Tons of Noodles
By KF Seetoh - Friday, Apr 14, 2017
Not one, but two wanton mee is on my radar today… hence it's two tons of joy. I had been very fortunate to have tried wanton mee from almost all corners of the world- including in New York, Vancouver, Guangzhou, Hong Kong, Malaysia, Indonesia, Thailand, Vietnam, Philippines and of course our home grown version. I am no food chauvinist and I appreciate all the different versions for what it is based on their food cultural nuances. For example, in Malaysia, they use the kicap pekat or thick caramelised soy sauce and it's the rule there. Hong Kong hardly offer the dry version and in Thailand, their chilli is the main draw as they kick it up with chilli flakes…something purist would frown on but then again, having chilli in wanton mee, is blasphemous to the sacred foodies.
But here's two so called local version that has two schools of thinking. One, is your classic sweet sambal chilli rendition while another just wants to knock you out with his impossibly spicy chilli sauce.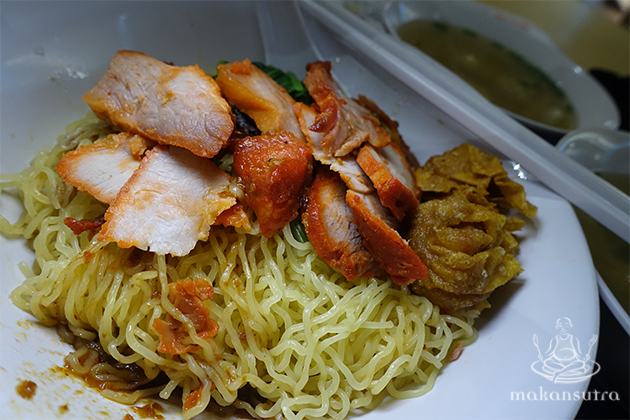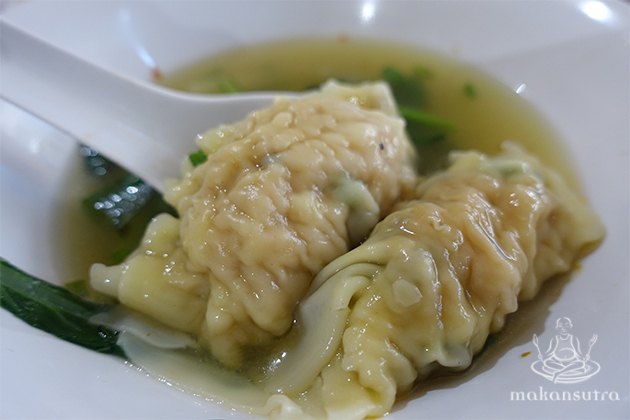 Tanjong Rhu Wanton Noodle, Blk 22, Toa Payoh Lor 7, #01-49, 7.30am-2.30pm, closed on Tuesdays.
They drew a long queue when they were at Tanjong Rhu a few years back since relocating here, and the lines are still a daily occurrence. Noodle wise, they blanch it good old fashion style, in hot soup then in cold water to accentuate the springy texture or what the Instagram gen calls "QQ". The cha siew in dark pinkish type and quite chunky and not too sweet. The sweetish sambal chilli has bite. The star, is the dumplings, both the wanton and the sui kao. They use hand chopped meat with bits of fats and cartilage in the wanton and the bite-feel is distinct. Their ultra fat sui kao, which is both a sight and a bite to behold. The same hand chopped meat sits with chunky crunchy little prawns to create an orchestra in the mouth, many order the fried wanton, which is so easy to please simply because it's… deep fried. Their daily lines are well justified.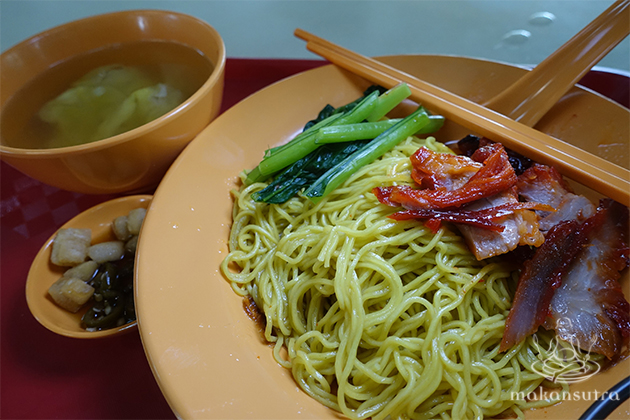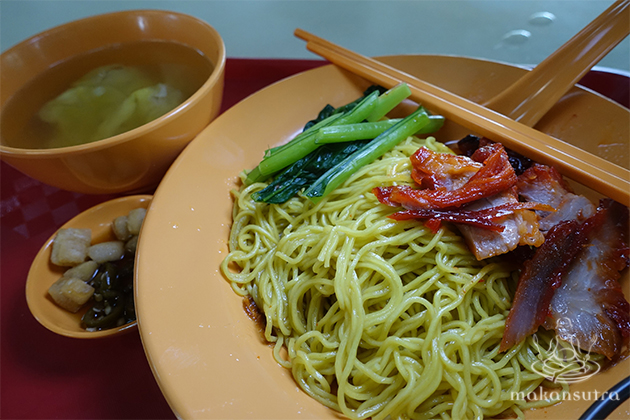 Chilli King Wanton Mee, Blk 1015, Geylang East Central, Guan Guan Kopitiam, 6am-4pm, closed on Sundays.
This humble little stall in a kopitiam by an industrial estate has a sense of humour and tears into what pleases his customers, or that breed of customers whom determines the quality of wanton noodles by the…chilli sauce. He uses a timer while he blanches the noodles for consistency. Almost half his signboard lists five level of spiciness. Level 1 says "tam ap hiam" or little spicy while 2 says "Por Tong Hiam" for normal spiciness. Then comes "Ka Zuay Hiam" or extra spicy, but level 4 says "Jin Jiak Hiam" or very spicy and the final rendition is "Xiang Teh Hiam" or the equivalent of ridiculously spicy. The noodles are softly springy and the wantons are nothing to shout about but it is sweeter than usual- to calm the heat in chilli sauce, I suppose. To be honest, I think many will be happy just because of the own made chili sauce he uses. For comparison, I tried the normal spicy version and it was way above the average spicy level. Go ahead heroes, try the Xiang Teh Hiam order.