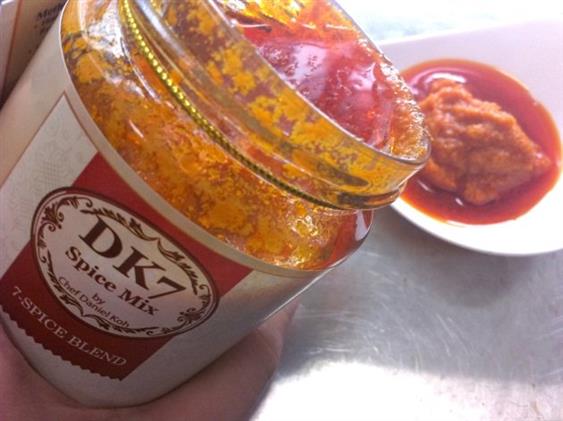 Two Views On What A Singapore Sauce Should Be
By Sheere Ng - Friday, Jun 29, 2012
Imagine a sauce that all the races in Singapore can identify with, and one that can spin into many of the people's favourite dishes.
Chef Daniel Koh thinks he has found this sauce after five years of research. He named the sauce DK7 7-Spice Blend, with DK standing for his initials.
But Ms Sylvia Tan, Singapore's most prolific cookbook writer, is unimpressed.
"It is at most a convenient, new-fangled sauce but there's nothing recognisable about it," she says. "This is just marketing gimmick."
Since June this year, Chef Koh has been retailing the DK7 7-Spice Blend at his restaurant, Chef Daniel's Kitchen. The sauce, which is orangey yellow in colour, comprises of nine ingredients – onion, shallot, chilli, lemongrass, turmeric, galangal, garlic, candlenut and salt.
Chef Koh says he was inspired by the five mother sauces in French cooking to create a sauce that Singaporeans can call its own.
The French mother sauces include mayonnaise, and it can be used as a base for tartar sauce, Thousand Island dressing and aioli. Similarly, Chef Koh demonstrated at the media launch that the DK7 7-Spice Blend can be used cook dishes like steamed fish, spice roasted lamb shank as well as mee siam.
But when Makansutra brings the sauce to Ms Sylvia Tan, she questions it's suitability as the Singapore mother sauce.
"I understand what he's trying to do but it's not possible to do it like that. This sauce doesn't have a root. The root should be Nonya but the moment you add garlic it is not a Nonya sauce. This is not authentic," says Ms Tan.
A Nonya paste is the best choice, she adds, because it has been adapted by the Chinese, Malay and Eurasian. No other sauce is so widely used, according to Ms Tan. However, the DK7- 7 Spice Blend has garlic in it, rendering it unauthentic.
She also points out that the Peranakans already have a mother paste. Called the Rempah Titik, it compromises of shallot, chilli, belachan and candlenut. With this, she says, one can add turmeric to make laksa, add coriander to make sayur lodeh or use it on its own to marinade satay.
Chef Koh, however, responded that he never intended the sauce to be Nonya or to be reference to any ethnic cuisine. "This is my own opinion of what should be the mother paste," he says. And the reason why he added garlic was because it is commonly used in Singaporean cuisine. "I can't think of any reason not to include it,' he adds.
The chef also doesn't think that the mother sauce has to be authentically something. "Think about otah. We used to use kam hong he but now it's hard to find in the market. Does it mean we can't make otah anymore? No. We replace it with a better fish," he says.
Likewise, DK7-7 is a "new idea for the new generation". He says that while it can be used to make various hawker dishes like mee siam and laksa, he is not claiming that it makes the best or most authentic versions of these dishes. "I prefer people to use this sauce to create new dishes with a Singapore flavour," he explains.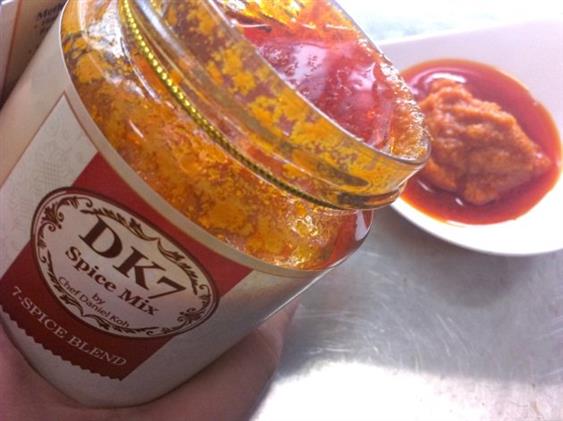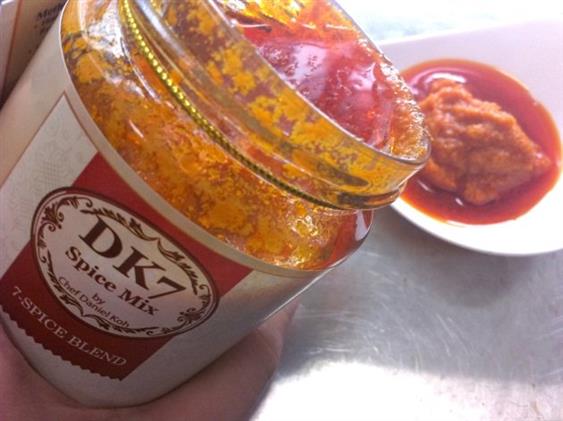 Besides the question of authenticity, Ms Tan also thinks that the turmeric in the sauce makes it "rigid". "You can't cook mee siam with this because mee siam is not yellow. You can't cook mee goreng either. The only thing you can cook is laksa," she says. Chef Koh, on other hand, thinks that turmeric adds a nice colour to the dishes.
So should the Singapore mother sauce root from a classic, heritage sauce like what Ms Tan proposed or should it be free from the reign of traditions as long as it brings together some of the flavours that Singaporeans are familiar with, as Chef Koh says he has done?
You readers are the judge.