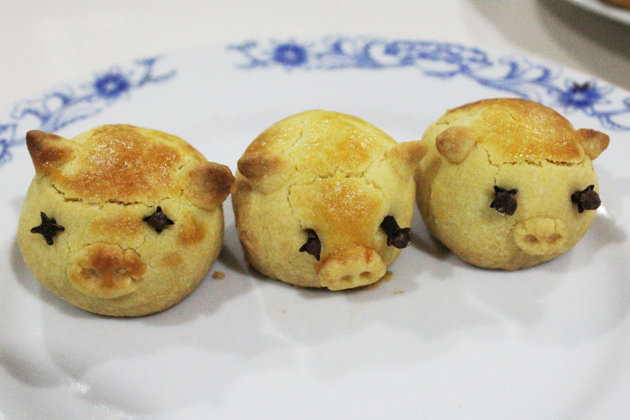 Uniquely Pineapple Tart Designs
By Joanna Goh - Tuesday, Feb 04, 2014
Some come open faced, some wrapped like a ball, have cross stripes on the open-faced top, yet some come rolled up like a cannoli and there are those shaped like animals.
Have you ever wondered why pineapple tarts are shaped so differently?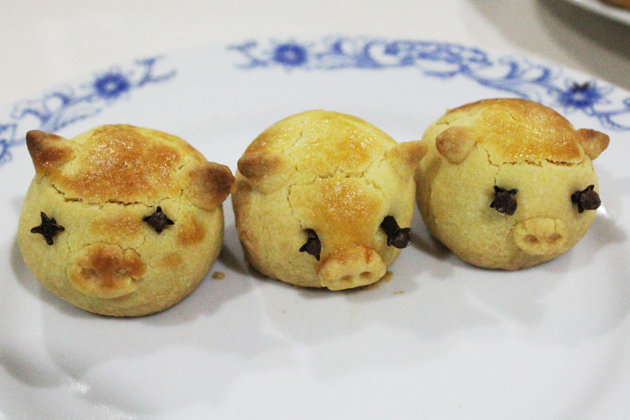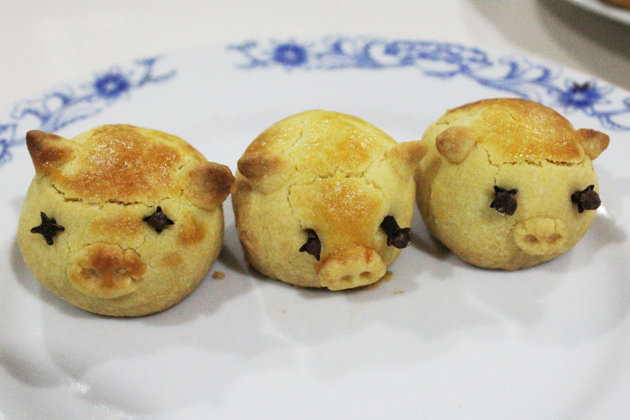 At times, they are even made differently. They employ less butter, are more biscuit-like, sweetened with honey or even gula melaka. Each maker has their own special recipe that brings a unique and distinctive touch to their pineapple tarts. There are no rules to pineapple tarts and many introduce subtle or glaring differences…for identity.
For the past 10 – 20 years, Mrs Tan at Tiong Bahru Galicier Pastry (55 Tiong Bahru Rd) has been making their famous open faced pineapple tarts that come with streaky stripes across the open top. The drizzled stripes design is modified from the common traditional Nonya version (with crossed stripes) – made by first rolling out or cutting out the stripes from the dough and putting it on the tart itself before baking. The traditional process was laborious and tedious to produce en-mass. Hence she modified it with a softer dough to pipe it over the tart to speed up production time.
She shared a secret to her famous pineapple that her loyal customers love – The two important ingredients that goes into the crust are, SCS butter which gives it the signature buttery fragrance and golden syrup which gives it that crispy texture to each bite.
Their recent addition, the rose pineapple tart has a following of its own and is available only during festive periods. She makes this intricate rose design by hand, pinching each petal with a baking tool. She says: "To mark the start of the Lunar New Year, she wanted to introduce the design of rose pineapple tarts to represent the happy atmosphere of 春天 (when flowers bloom) and also signifies the period of when people make festive cakes and kueh."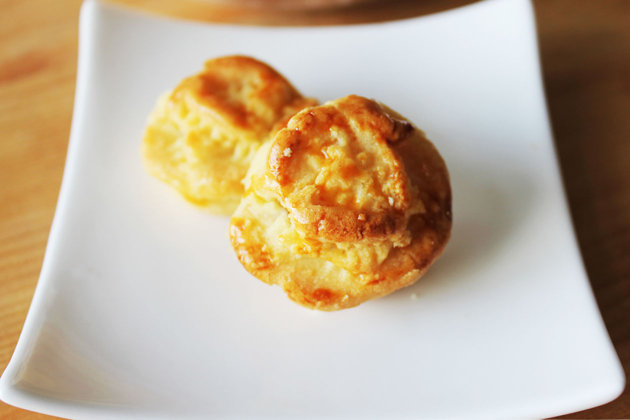 Mention golf ball pineapple tarts to such aficionados and LE Cafe Confectionery & Pastry (264 Middle Rd) comes to mind. They are the pioneers of old traditional cakes and is believed to be the first to produce round pineapple tarts commercially. The pastry of their pineapple tart is buttery, light with an airy crispiness and melts in the mouth. It has a generous portion of the pineapple jam – all handmade and subtly sweet. It's hard to stop at just one.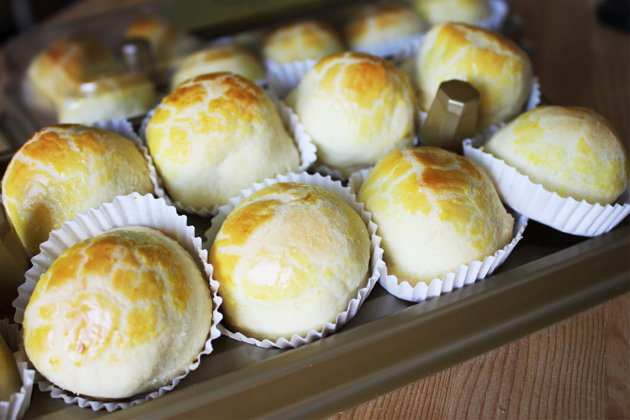 Their golf ball pineapple tarts began back in the early 70s when Mr Wee first made open faced pineapple tarts for sale. He realised he needed to improvise as there was no machinery to aid in production back in the day and he wanted to stand out from others. It was only in the mid-80s when he had a "eureka" moment. He was inspired by the moon pie pastry that was sold at their store and decided to make the pineapple tarts in a spherical shape or as he called it "ping pong sized". From his experience, "good things comes round, even with cakes". Furthermore, it had to be round as it represents prosperity and looked like gold nuggets.
They now make up to 1000 pieces a day on festive seasons. His golf ball pineapple tarts need be booked in advance and are highly recommended and sought after by not only by Singaporeans but also people from overseas such as Hong Kong and Japan. He added on saying "I don't care about profit. I just want people to know about it". He is already in his 60s, yet he does not let up on modifying and finding new ways to improvise his recipe.
Even Bakerzin (www.bakerzin.com) hopped on the wagon on creating their version of pineapple tarts – Classic Yuan Bao Pineapple Tarts or Chinese gold ingots style.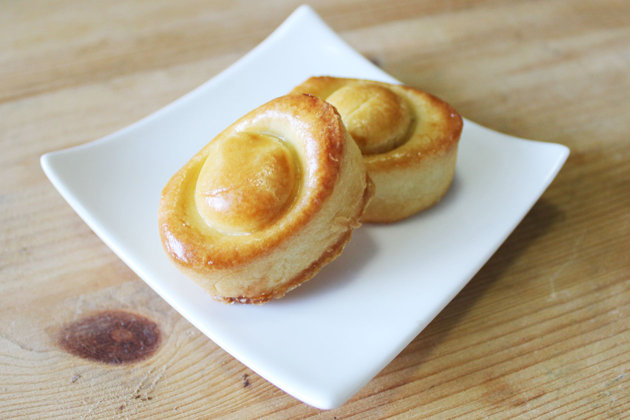 What pineapple tart would you make to represent you next lunar new year? Let the ideas of fortune flow on.