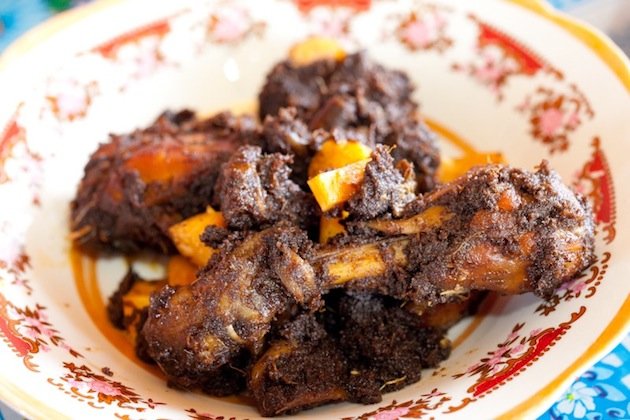 United States of Rendang
By Marchellinus Hanjaya - Friday, May 17, 2013
Text by Marchellinus Hanjaya, images by Marchellinus Hanjaya & Aldo @ Makansutra

Indonesia is flooded with so many Warung Nasi (street stalls serving rice with a mix of dishes), and yet the most famous one is Warung or Rumah Makan Padang (capital of west Sumatra). Padang is populated by its largest race, Minangkabau, and these people are well-known for their cooking and even serving techniques – ability to hold up to a dozen platters with one hand.

The most well-known Padang dish is Rendang, dry braised coconut and lemongrass curry. Many assume that Rendang always come with beef, yet the truth is "rendang" is actually referring to the cooking technique – the slow cooking process under low heat (usually over wood fire) for hours. An abundant amount of herbs and spices are used, and its coconut milk is reduced until it caramelises. The result is a dark red to brown colour stew with distinctive aroma and coated with coconut oil.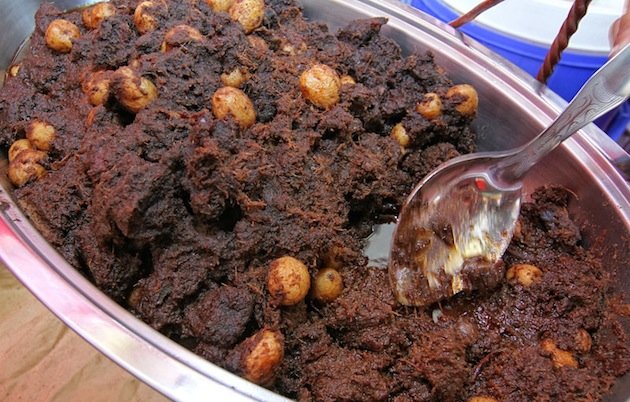 The sauce is what gives it that distinctive look, smell and taste of Rendang- dark, bold and grainy. There is a vast array of ingredients that you can pair with Rendang and not many people know of that, especially those versions from the land of Pagaruyung. Luckily, I've met some great people who have enlightened and introduced me to this signature dish of Minangkabau.

The Minangkabau people improvise wherever they go. To name a few, there are Rendang Paru (beef lung) that comes with crispy deep-fried beef lung, Rendang Ayam (with chicken) and Rendang Talua (egg) that has a texture of a fried omelette. For vegetarians, there are Rendang Cubadak (young jackfruit), Rendang Paku (fern leaves) and Rendang Ubi Kayu (cassava).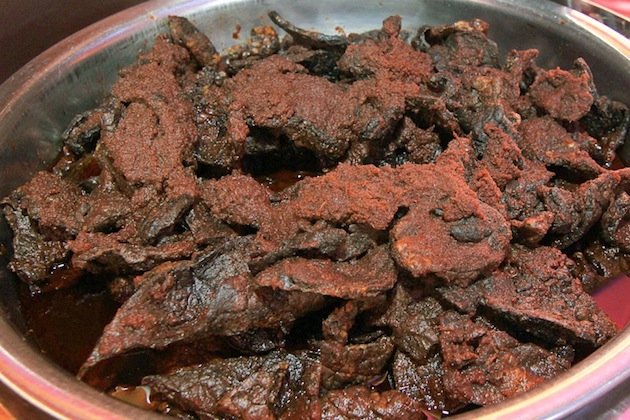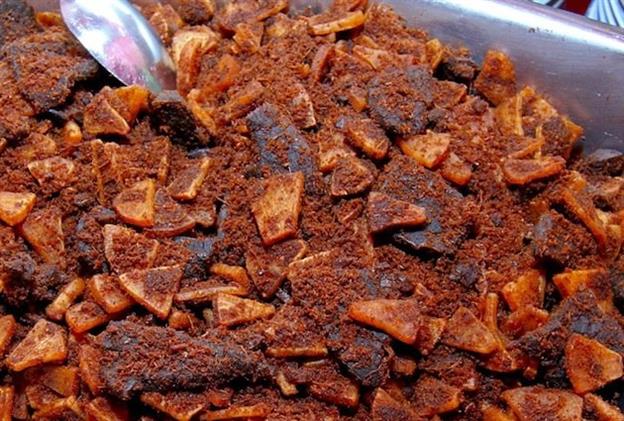 Besides the varied ingredients, the differences of these Rendang include the regions where they originate. Such as if you go to Bukittinggi, any type of Rendang always come with Dakak-dakak, a crispy diced cassava cracker. They also often add baby potatoes or red beans to their Rendang to give it extra texture, a mix of crunchiness between tender and lean meats.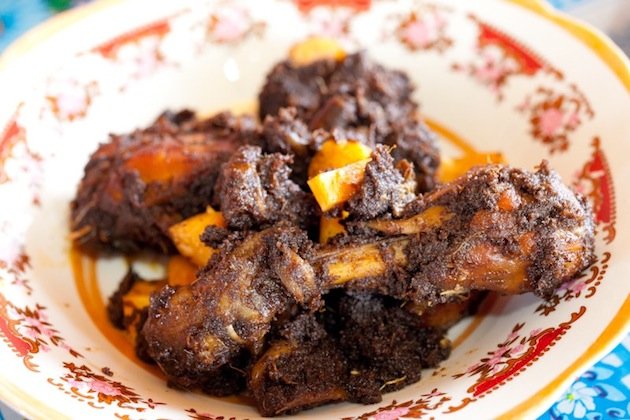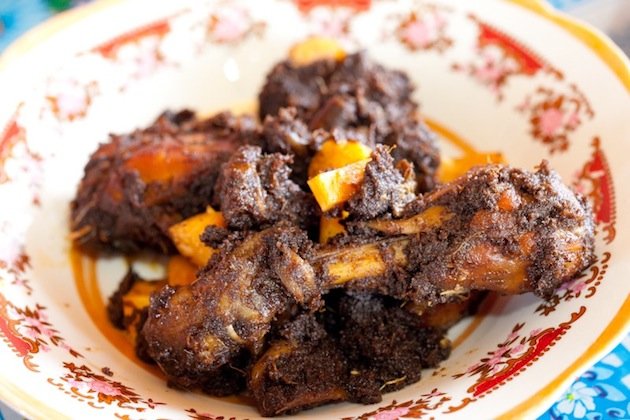 Meanwhile, Rendang in Pariaman is known to be spicier (perhaps spiciest!). Pariaman to Indonesia is like Sichuan to China. On the other hand, South Solok offers very dark coloured Rendang, almost black, which gives a strong earthy and bold flavour like no other.

Almost all types of Rendang offer a sweet and savoury flavour with dry texture, no matter what the main ingredient is. The dryness comes from the reduced coconut milk until all liquid evaporates. However, the driest version would have to be the one from Payakumbuh. So dry, it's almost like floss, but yet equally amazing with a plate of hot pipping rice.

For the World Street Food Jamboree, we are bringing the best version of Rendang from Nagari Kapau, a small town near Bukittinggi. Come and get in line from 31 May to 9 June to get your hands on the most authentic flavours of west Sumatra. We might even import Dakak-dakak, the crispy diced cassava chips. You will have to be there to find out.

The World Street Food Jamboree (31 May to 9 June, F1 Pit Building and Paddock) is a mega street food feast featuring up to 40 of the world's best street food masters from Indonesia, India, Thailand, Vietnam, USA, Mexico, Malaysia, Denmark, China and Singapore. The Jamboree aims to create better awareness for some of the lesser known but still excellent street cuisine and the personalities behind it, bond communities through a vibrant food experience and generate opportunities for the public to the part of the industry. For more information, go to www.wsfcongress.com