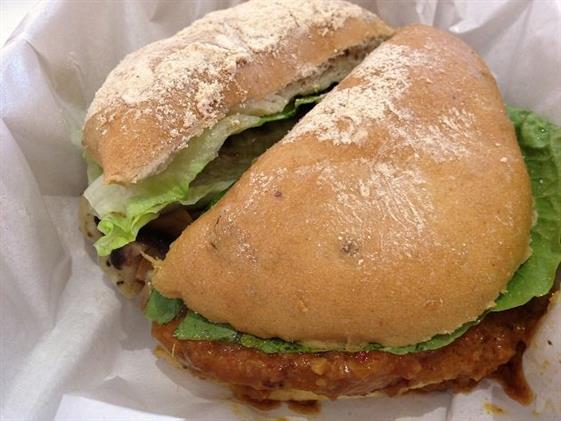 Using Flesh To Sell Veggies
By Catherine Ling - Thursday, Aug 23, 2012
If you've never gone vegan, there's a burger chain that wants your "virginity" – your veganism virginity, that is.
Local vegan burger fast food joint VeganBurg today launched their third outlet located at Marina Bay Financial Centre with a saucy campaign featuring sexy models dressed in cabbage and banana leaves.Their aim? To state that vegan food can be exciting.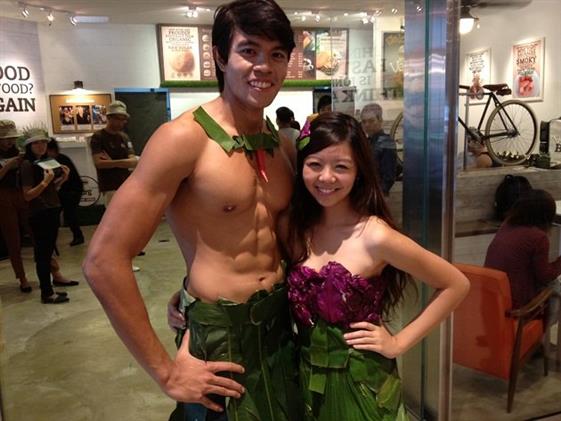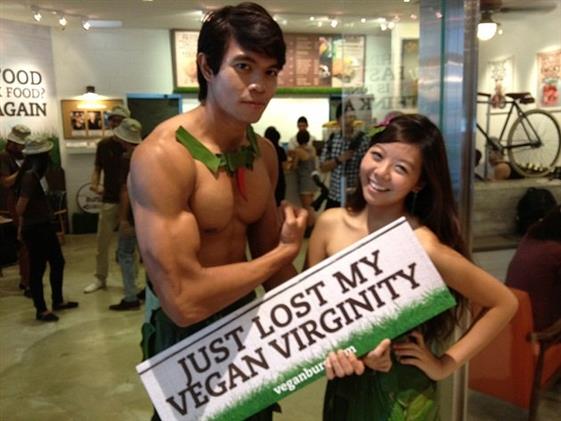 The tropical Tarzan and Jane were pretty tame even by Singapore standards (no female midriff?), but at least VeganBurg was not sexist and provided eye candy for both genders.
VeganBurg denies that their campaign was inspired by the PETA "Lettuce Ladies" who wore lettuce leaf bikinis to promote veganism.
"No, we're not trying to force people into vegetarianism," says their spokesperson Katrina Lugartos. "We just want people to give something new a try, if they haven't tried it before. Even eating vegan just once a week is fine."
Katrina says 70 to 80 per cent of their customers are not vegans, but simply people who come for an alternative taste in burgers.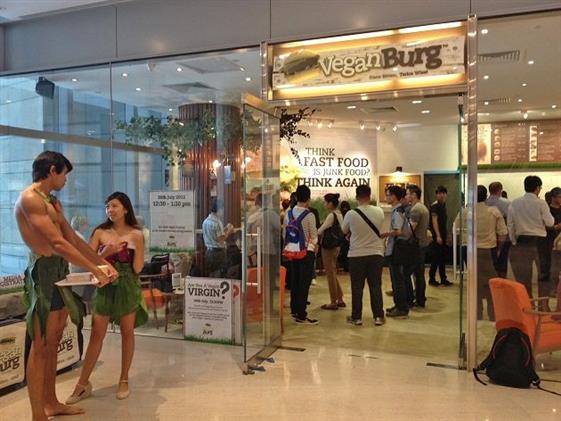 Their way of making vegan food exciting is by infusing their burgers and patties with intense flavours. The soy and mushroom based patties do have a meaty feel and texture about them, almost like shredded meat compacted into a flat patty. There is also a rich, almost smoky taste along with seasoning that's not afraid to be bold.
What you might not bargain for is how full you will feel after eating these burgers. The patties are fried till crispy on the outside, and they are loaded with sauces or creams – pepper mayo, BBQ , creamy mushroom, satay (we did not say all vegan food is healthy), etc. In that sense, the only healthier aspect compared to meat-based patties might perhaps be the lack of cholesterol.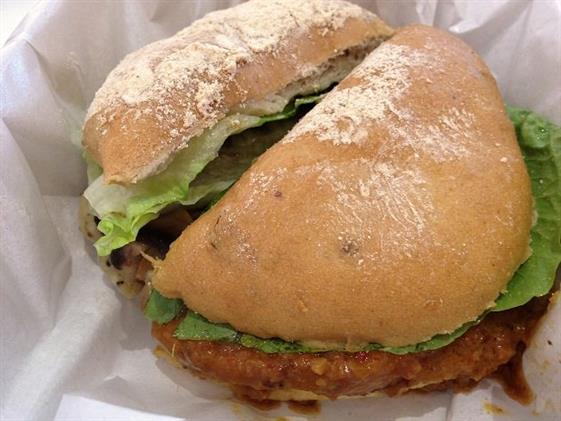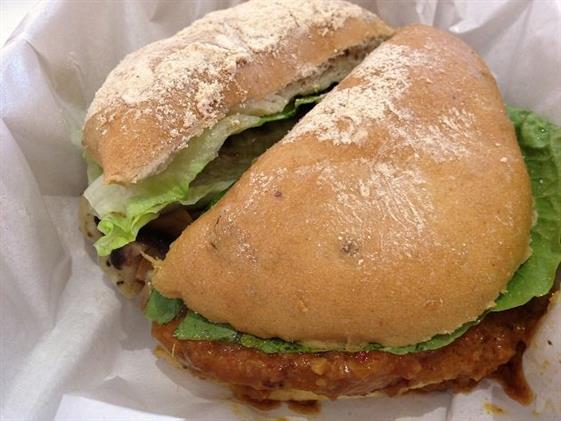 "It's healthier junk food!" says Katrina. Perhaps it is for those who eschew meat, but it is still junk food. Then again, what else would burgers, franks and fries be? At least now strict vegans won't have to stare enviously (or disdainfully) at meat lovers scarfing down beef burgers. It costs the earth 11 times more resources and fossil fuel to make meat-based calories than plant-based ones, according to PETA. So perhaps the real sexy lies in being Mother Earth's little helper. But those biodegradable banana leaf outfits still rule, in terms of visual impact.

VeganBurg is at these locations:
44 Jalan Eunos Singapore 419502
50 Market Street #01-28D Golden Shoe Carpark Singapore 048940
8 Marina Boulevard Financial Tower 3 #02-05 Marina Bay Financial Centre Singapore 018981