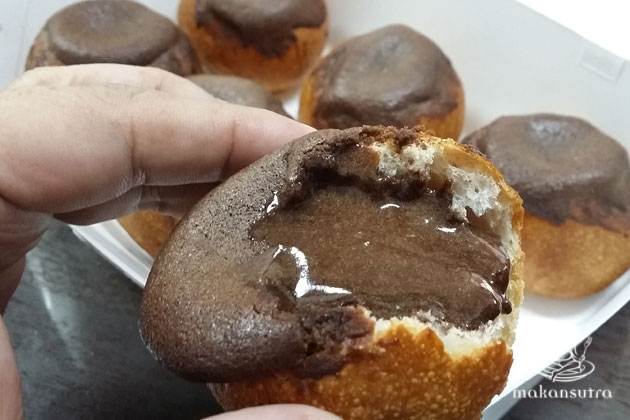 Valentine's and Magnesium
By KF Seetoh - Monday, Feb 15, 2016
It could all be about magnesium, which makes us fall and be in love. This naturally abundant mineral in our body should not be taken for granted this Valentine's Day. It makes us happier and calmer in so many ways, just google up the wonders of magnesium and you will be happy to know that one of the best sources of it is.. chocolate- the "bitterer, the betterer".
So if you are one of those couples that don't need a fancy dinner to prove your worth to your partner, complete with candle light and some chi chi wine, then let's get creative with some simple chocolatey action, not just today, but every day. A great lover celebrates Valentine's anytime, no rules there for them.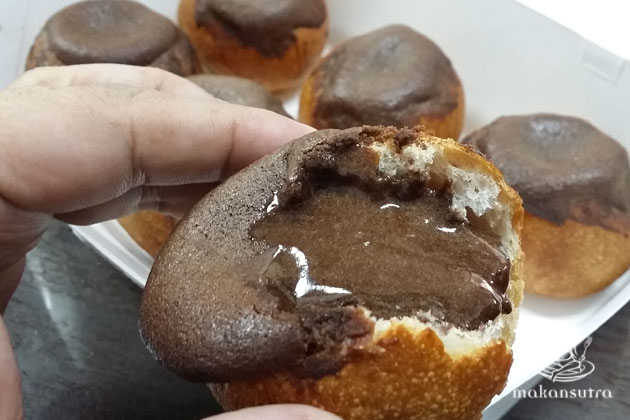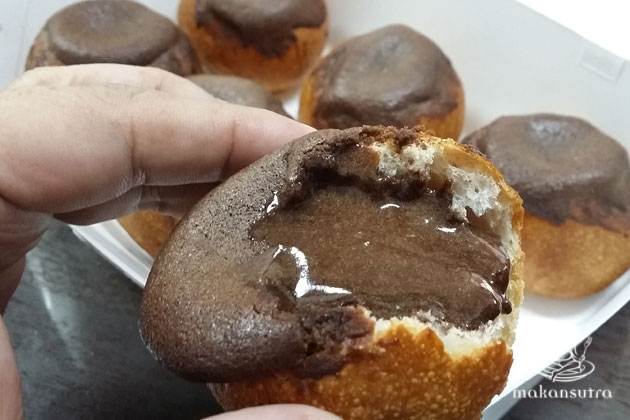 1/ Mr Baguette, Golden Mile Food Centre, Beach Road, 01-51, -7.30pm, closed Sundays
Buy a box of their very popular chocolate baguette balls, with a bottle of Moscato wine and take a five minutes ride across to the quietly charming Tanjong Rhu beach by the stadium. Kick off the shoes, let the hair down, tear into those overly oozy chocolate baguette balls and talk about the first time you met. The conversation will very likely stop after ten seconds into the first bite as the molten dark gold will overflow onto the face when you attempt to crunch into the crispy baguette ball. You will look like kids after the first bar of chocolate and that's where the conversation warms up and you go to second base, perhaps.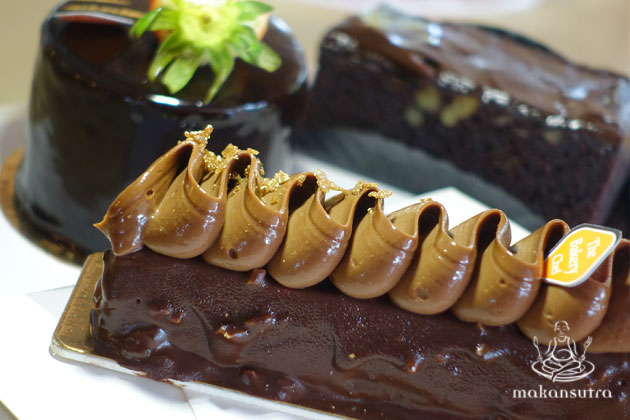 2/ The Bakery Chef, Blk 161, Bukit Merah Central, 01-3711, 10am-7pm daily, tel: 6273 9211
It's a little HDB retail outlet in the middle of the heartlands with a hipster touch- i.e, cement screed floorings and brick walls with chalkboard menus. But that should not appeal to you because you are after the Chocolate Guanaja, our favourite among the three chocolatey signatures there. It's not much of a looker but if you let it warm up to room temperature, this choco-bomb will stun with that melt in the mouth effect. It's not overly sweet and yet is rich. Take a short drive and ride to Labrador Park with a cuppa kopi-o kosong (black coffee, no sugar) and count stars at night or watch the sun dip into ocean by the park.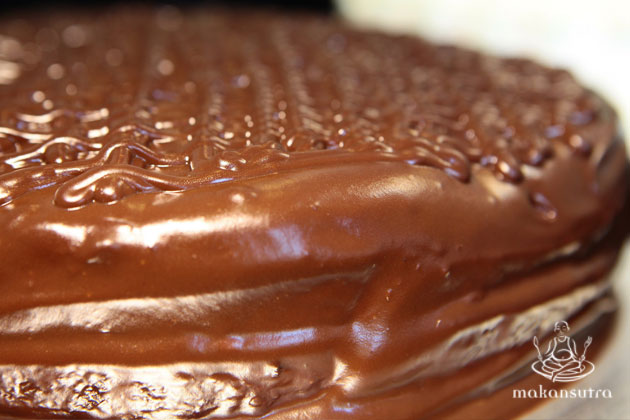 3/ Jane's Cake Station, 265 Jalan Kayu, Mon-Sat: 12pm-6.30pm, Sun & PH: 12pm-4pm, tel: 6481132
They have been receiving star billings since Makansutra first listed them in their food guide over a decade ago. Their little stall is not fitted out for any hipster appeal, just a stall front with a huge chiller storing cakes pre-ordered by customers. It looks more like some HDB living room with a fridge. They swear by the rich softness of the sponge cake and the bitter-sweet chocolate cream smoothened over the cake, has a faint and irritatingly appealing hint of saltiness. A slice of the cake comes wobbly and meltingly soft. Beware her durian version.. it is another to-die-for offering at this place. Take a drive into the old Seletar Air Base or better still, to the Upper Peirce Reservoir and catch this part of Singapore that looks nothing like anything associated with our little red dot of an island. It is cool, calm, collect and riddled with nature plus a few monkeys and squirrels.