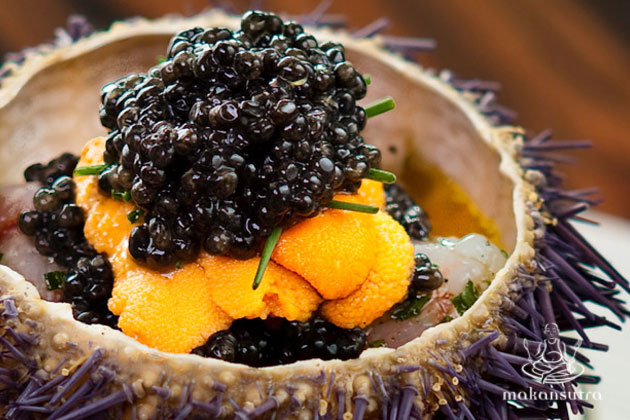 Valentine's Day Dinner: The Price of Romance
By Adeline Ang - Wednesday, Feb 11, 2015
It's that time of the year where every couple seems to be vying for the best couple award; from ridiculously priced dinners to a bed scattered with rose petals, which day could a girl love and be loved more than on Valentine's Day? But unlike the other circulating articles that extol budget conscious ways you can spend on this special day, some of these below, this one is going to blow your mind (and wallet, should you follow the recommendations) away with five very, very luxurious restaurants. It may seem a flittingly extravagant, but this is the day to go that extra mile and let it rip.
Singapore Flyer Sky Dinning
Looking to take the breath of your date away? Share a romantic dinner amidst the backdrop of our city's skyline over a somewhat cheesy Valentine's themed menu in the privacy of your own personal capsule from 13th-15th February. Awaken your taste buds with Seared Blackened Scallops with Argula Salad and Balsamic Vinaigrette and Lobster Bisque before choosing from three main courses consisting of Baked Pacific Cod with Roasted Potatoes Casserole, Roasted Free-range Chicken with Sweet Potato and Pan-seared Tenderloin. Savor the Chocolate Cheese Truffles with Peanut Butter Compote over the city lights before ending your 1-hour Sky Dinning experience. The seatings are at 7.30pm and 8.30pm at a first-come-first-served-basis.
Damage: $269++/couple
30 Raffles Avenue
Tel: 6333 3311
1 UNA
If you're looking for a romantic outdoor setting, look no further. Whisk your lady to the restaurant-transformed Garden of Eden whilst being serenaded by the guitar troubadours and luxurious food. The whimsical themed menu and atmosphere will have the couple (especially the lady) swooning in no time. Start off with the "Lakeside Catch", a seafood platter that includes oysters, clams, mussels, scallops and prawns. Afterwards, get ready for "The Enchantment", the main course that consists of the 200-day-grain-fed-rib of beef served with complementing escalivada and patatas bravas. Complete your meal with a some Griotte Souffle with Strawberry Compote and Smoked Chocolate Truffle before drinking to a more romantic year with complimentary glasses of champagne. End the date by taking a small stroll in the Garden of Eden before capturing your romantic memories in a specially erected photo booth.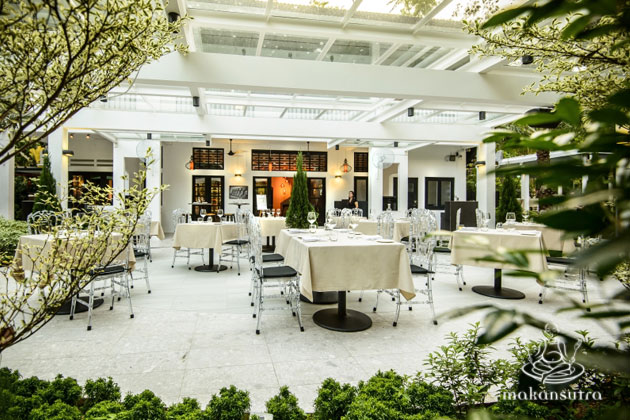 Damage:
$220++/couple on 13th Feburary 2015
$250++/couple on 14th Feburary 2015
1 Rochester Park
Tel: 6773 0070
Personal Chef Singapore
With a more intimate but as luxurious setting (cue the scented candles and rose petals), nothing can beat the cozy yet romantic experience of hiring a personal chef. Besides having the flexibility of designing your very own menu, you can also choose from the three standardized menus that the chefs have carefully put together. At $200/pax, The Maroon Menu consists of the Chef's White Crab Salad and Boston Lobster Bisque for starters and the Kobe Cuisine-Wagyu Beef or Atlantic Halibut for the mains before a Warm 56% Belgian Dark Chocolate Cake is served to end yourdate on a sweet note. You can further take advantage of the romantic atmosphere by watching a movie in bed or take your lady out for a drink for a date to remember.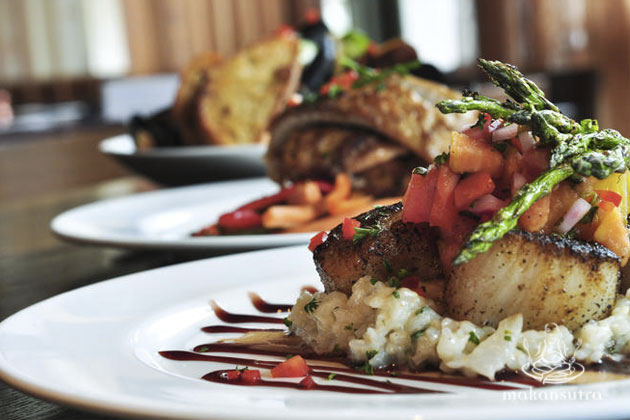 Damage: $150-$200/pax
Cyberhub North
54 Serangoon North Ave 4 #03-03K
Tel: 6383 1816/9733 7537
E: info@personalchefsingapore.com
Restaurant Andre
Voted the 6th best restaurant in Asia, it'd be tough to not feel special at Andre's this Valentine's Day its with an intimate 30-seat dining room and philosophically themed menu, The eight-course meal, represented by eight themes namely Pure, Salt, Artisan, South, Texture, Unique, Memory and Terror, changes daily. The restaurant is also known for its Memory dish – Warm Foie Gras Jelly with Black Truffle Coulis. So for those who are paying Andre a visit, you could attempt to request for the particular dish despite the changing menu.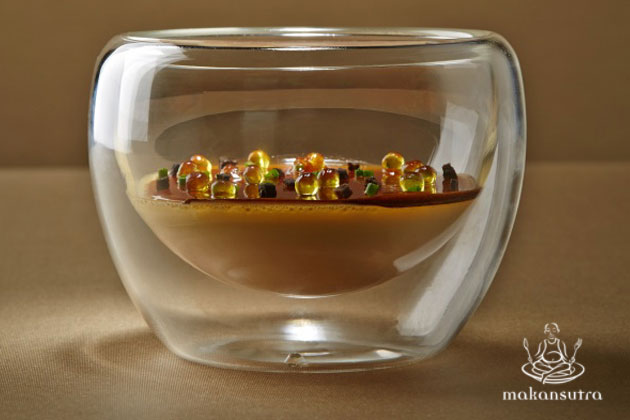 Damage: $298++/pax
41 Bukit Pasoh Road
Tel: 6534 8880
Waku Ghin
Located at Marina Bay Sands and as one of the world's 50 best restaurants, this will be one date to remember for years to come. For a whooping $400 for an individual, be pampered by a 10-course degustation menu that is carefully catered to your gastronomical needs. Despite the customizable menu, be sure to give its signature dishes such as the Panfriend Fillet of Ayu that's been said to be done to perfection and Marinated Botan Shrimp with Sea Urchin and Cavier a taste. Feast also with your eyes as you're treated to a live cooking performance that is done with utmost sophistication by the chef. There are two rounds of  25 seatings for Waku Ghin, one at 6pm and the other at 8.30pm; so if you're dying to impress your loved one this 14th February, do give the restaurant a call in advance.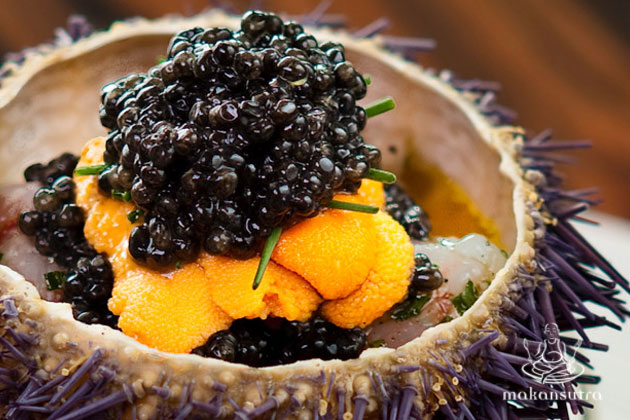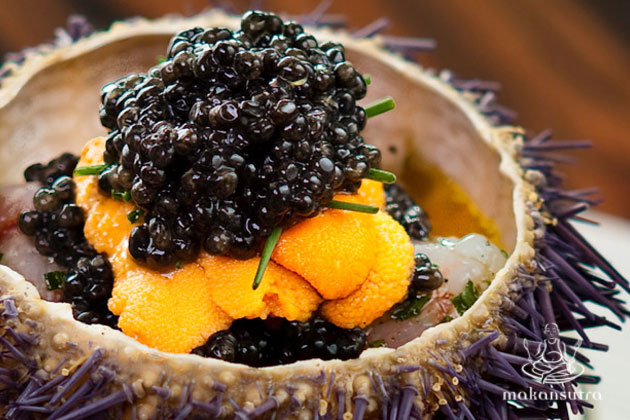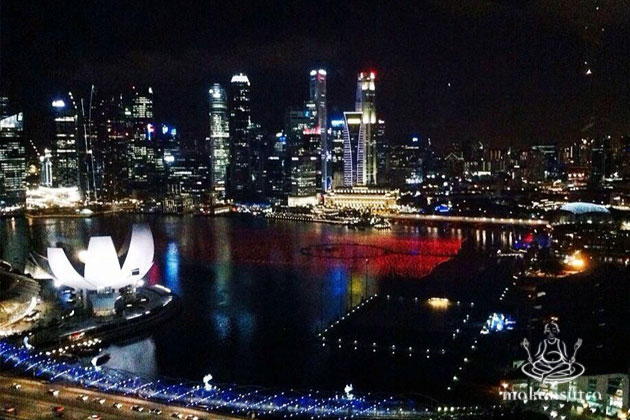 Damage: $400/pax
Marina Bay Sands, The Shoppes Atrium 2
10 Bayfront Avenue #02-02
Tel: 6688 8507
Although Valentine's Day is a special day set aside for lovers, don't forget that it is more than a day for you to spend your monthly paycheck on. Even as the saying goes, "if he/she loves you, every day is Valentine's Day", you would be duly rewarded if you went over the top just for this day.