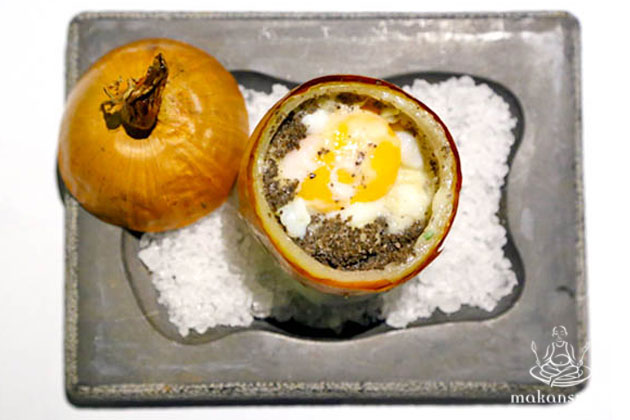 Valentine's Day: What 3 Celebrities Will Be Doing On The Most Romantic Day Of The Year
By Adeline Ang - Friday, Feb 13, 2015
Roses and candlelight dinners; these are probably a few of a girl's favourite things on Valentine's Day. But while you're being showered with flowers and overpriced foods, have you wondered what your favourite celebrities up to on this special day. Do they even celebrate Valentine's at all? Where do they go for dates anyway?  Makansutra tracked down three local celebrities and digested their thoughts on and plans. We dispatched 6 questions to fashion blogger Andrea Chong, food blogger Daniel Ang and LUSH 99.5FM radio presenter Rosalyn Lee spill their thoughts on Valentine's Day.
1. What does Valentine's Day mean to you?
Andrea: "It means coming together to celebrate your relationship and thank your partner for everything he or she has done!"
Rozz: "But I don't celebrate it leh, even when I'm single or dating. I prefer to stay at home and avoid the crowd".
When asked if she's like some others who celebrate it on the 13th or 15th Feb, her candid answer was "No leh, not even then. "Valentine's Day is a day for all those we love, and this I fully agree with the radio presenter.

Daniel: Since Valentine's Day and occasionally Chinese New Year happen to be a day after Daniel's birthday, Valentine's Day is thus looked upon as the day of multiple celebrations. "Therefore it won't be surprising to say I have celebrated Valentine's Day with yusheng before." How interesting is this?
2. How do you normally celebrate Valentine's Day?
Andrea: "Surprising, Imran and I have never 'celebrated' Valentine's Day! We do have dinner together, but it is nothing elaborate or overly romantic. Neither gifts nor flowers are given or received; just spending time together is enough!"
Rozz: "It's a day about love so I mostly celebrate it by going out on group dates!"
During her days of singlehood, Rozz will simply have dinner with other friends who are also single. I'll go to places like Chinese Restaurants to have dim sum because the food is good and it won't be overcrowded. The day is also actually more like a Valentine's Day orphans group support dinner lah".
Daniel: "As cliché as it may sound, I don't usually celebrate on Valentine's Day itself because that's when the restaurants that we usually like to visit are offering more expensive menus."
Looks like our celebrities aren't that big about Valentine's Day after all!
3. What is your most memorable Valentine's date?
Rozz: "Eh, all the memorable ones don't happen on the day itself," laughs Rozz.
But Justin , Rozz's current man, was brought up immediately as he knew how to "add sparks to the relationship" and is very creative. According to Rozz, one of the most memorable moments of their relationship was when he planned a mini treasure hunt. There were a total of five envelopes and each contained clues that led to the next. The prize? A roll of scotch tape, fruit knives, a packet of balloons and two remote-controlled cars. Rozz explains that the objective was to see who would succeed in bursting the other's water-filled balloons with their fruit-knives attached remote controlled car first. If this isn't creative, fun and romantic, I don't know what is.
Daniel: "There was one year when I 'auctioned' my Valentine's Day for charity. Readers can bid to have dinner with me and the proceeds would be donated to charity.
There was another year when I opened invitations to friends over FaceBook, to meet up one-on-one, over a one-month period. I met up with 40 friends that year – some good old friends, some whom I have not met in a while, some new found ones. Very memorable. "
4. How are you planning to spend Valentine's this year?
Andrea: "Imran and I are very stay at home people, so we'll probably plan to have a home-cooked dinner after I pick him up from work!"
Rozz: "We'll most probably go to a concert at Fort Canning Park and go on a mini food safari in Geylang. It is kind of like our favorite hood, so maybe we'll start with Penang Laksa at Geylang Lorong 25 and explore the area further where food is definitely not going to be overpriced!" Talk about unorthodox.
5. Which is your favorite haunt and go-to restaurant for Valentine's? Why so?
Andrea: Definitely Ristorante Da Valentino at Turf Club! The service is great, ambience is romantic and food is impeccable!
Rozz: "I don't have one!"
Daniel: Well, neither does Daniel. But he does have some tips for guys out there who are pulling their hairs out for Valentine's.
"My only two main recommendations for guys are pick a restaurant near a cinema if you don't drive (this I agree with Daniel; a movie definitely beats a night of aimless walking when your date is dressed to the nines). Or, at least find a venue where you can take a walk together after.
The other is, if this is your very first Valentine's Date, pick somewhere memorable, possibly a restaurant you know can withstand the test of time. Because if your relationship was to last, then at least this one will go down memory lane on a delicious note. " So guys, never scrimp on your first Valentine's Day with your lady!
6. Which restaurants would you recommend your fans to celebrate Valentine's?
Andrea: "Ristrorante Da Valentino of course! The mushroom porcini is my favorite!" Andrea also recommends the squid ink pasta.
Restorante De Valentino
200 Turf Club Road, #01-19
Tel: 6462 0555/ 9463 0833(SMS only)
E: ristvale@singnet.com.sg
Rozz: "Sorrel! It's a restaurant that serves modern contemporary dishes that is run by a group of very young chefs whose ages do not exceed 27; they also make a very fun and dynamic team!"
The restaurant serves modern contemporary dishes such as Confit Octopus with Potato and hand dived pan-seared scallop atop pan-seared foiegras, both dishes recommended by Rozz.  Here's a personal tip from the radio presenter: be sure to sit by the bar to get the full restaurant experience. "If you're lucky, the chef may even feed you extra dishes at no extra costs."
Sorrel
21 Boon Tat Street
Tel: 6221 1911
Daniel: "The Corner House! It has great food, beautiful venue and is set in the middle of Botanic Gardens – all pointing towards a potential romantic date
As for Daniel, he recommends the Corner House, a fine dining restaurant that is situated in the middle of Botanic Gardens. Romantic atmosphere aside, the French inspired restaurant is serving a 5 course Valentine's Menu at $108/pax. Dishes include Daniel's highly-raved about Oignon doux des Cevennes, the 62 Degree Farm Egg that is sous vide eggs covered in grated black truffle sitting in a roasted hollow onion shell. As Daniel previously pointed out, the Botanic Gardens would make a great date venue as you can always take a stroll after your meal.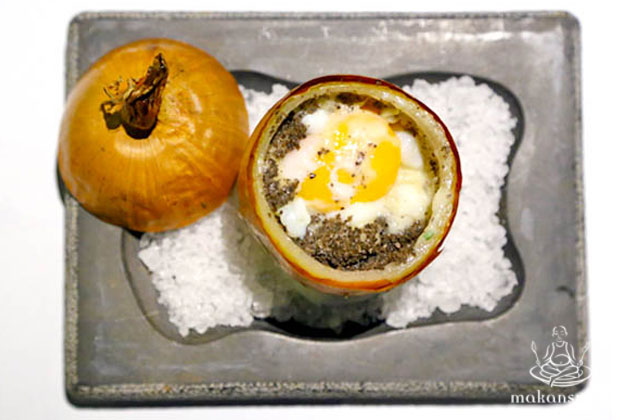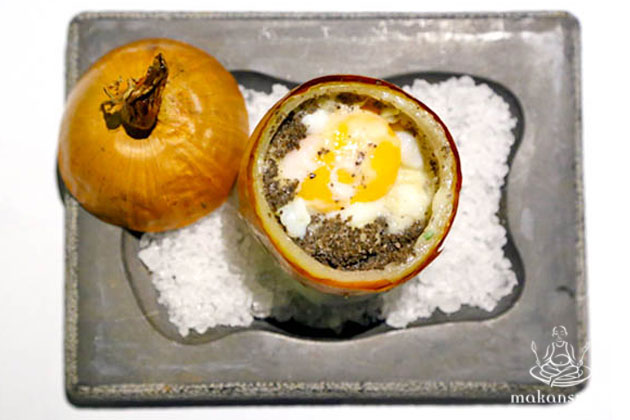 "If you're in need of more ideas, check out my DanielFoodDiary blog," laughs the food blogger.
Corner House
1 Cluny Road,
Tel: 6469 1000

So hopefully after reading what the celebrities have to say, you'd get the idea that Valentine's day is all about love and care for the special people in your life, not necessarily about going it all on 14th February.