Vikings: The Grandest Buffet in SE Asia
By KF Seetoh - Monday, May 11, 2015
The days of value packed buffet for the masses in Singapore is seeing its last sunset season. Not many Singaporeans (safe for kids on a budget and accompanying their PRC Chinese friends at buffets along Beach Road), are into these feeding frenzies anymore. The simple reason being- folks are more appreciative of good and valuable meals, not just value for money stuff. But that's Singapore and many in the region can't get enough of a good buffet, especially in the Philippines.
You probably need to starve a good two or three days if you want to fully enjoy the offerings at this buffet. At a glance (and I could not see everything they had on the tables), it looks to be the best buffet in SE Asia, at least. I am not discounting behemoth food nation like China having something more massive, but I have yet to see it. I had heard about this amazing buffet in Manila from friends for a while where customers queue over an hour for it. I don't quite know then, what the fuss was all about. A buffet is a buffet. I've seen them all, from decadent hotel offerings to the massive loss-leader buffet tricks that big casinos employ to keep gamers in the hall, and they all seem similar. Or so I thought.
This Vikings buffet could be the mother of all buffets, thus far for me. I shall deliver the final blow (the price) at article's end but for now, just think- wine and cocktail (with whiskey sours and all), foie gras, roast beef chicken and pork, seafood tempura and garlic crabs, all on their buffet line, for starters, which I had. I tried to count just how many items they lay on the fancy set up at their prime outlet, and I gave up after 35, because I was blocked by the hordes that came a charging for the food after they were allotted seats. " Frankly, I have no idea too" said head chef Kavino Lau, a Hongkonger who's been based in Manila for over 12 years " We keep changing the menu every day and after a week, you probably want to come back for a brand new menu" he grins and hints at this simple business model.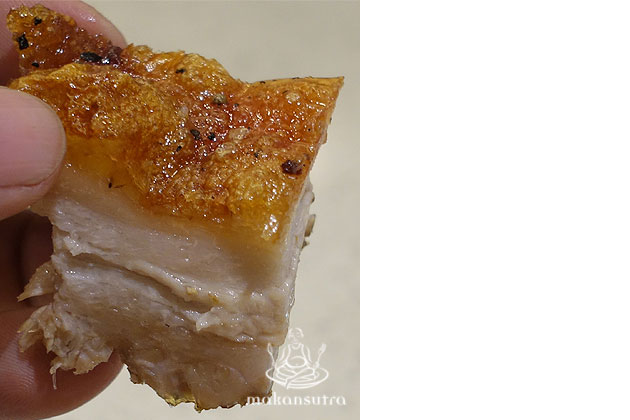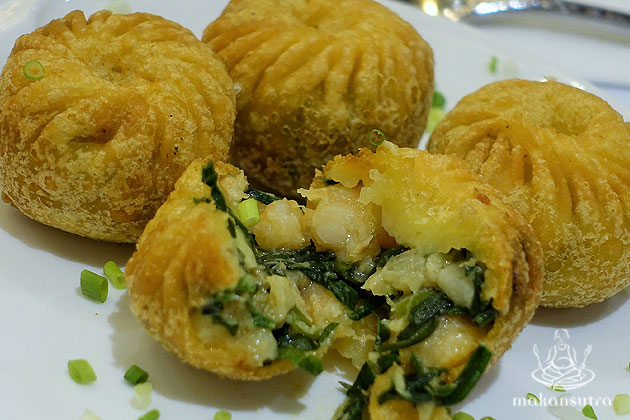 If you tally up the food cost, which includes Spanish paella, Italian seafood stews, local Filippino fare like sisig (pan seared chopped pig's head), lechon (suckling pig) and kare kare (a peanut and fermented shrimp sauce meat stew), it can come to 50%, way higher than the industry's standard 33%. "But not all the customers can eat those figures. If you average out- the kids, cheating weight-watchers, dainty ladies and old folks, it comes back to about 30%, so we're all good", Chef Kavino reveals.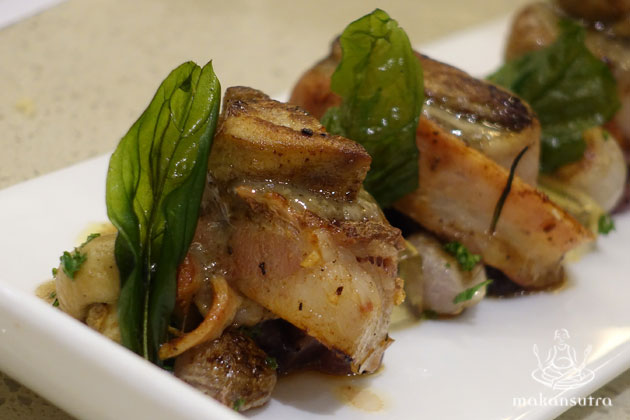 He showed me what else they were capable of churning out from their kitchens for the buffet line. He whispered to a server and next a plate of soft beef tenderloin coins, wrapped in roasty bacon with a seared little piece of foie gras show up. It was as good as it sounded indeed. Next, was a seafood dumpling soup with crayfish, which was "all part of last week's menu", Chef tells me.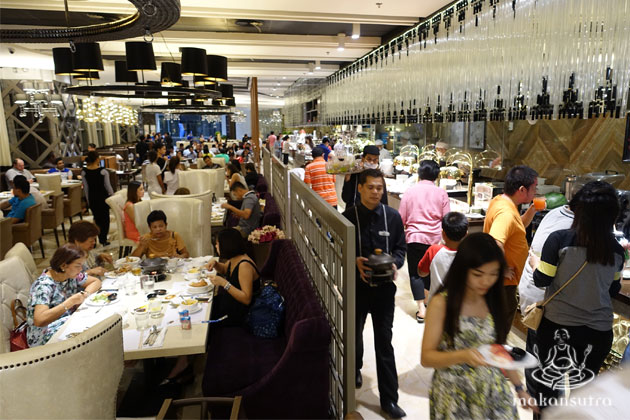 And now the kicker- the buffet cost around 1388 pesos (about $41).
NIU by Vikings at SM Aura Mall (various branches but this is their premier outlet)
26th Street Corner Mckinley Parkway
Bonifacio Global City or BGC , Manila, Philippines.
http://niu.ph/