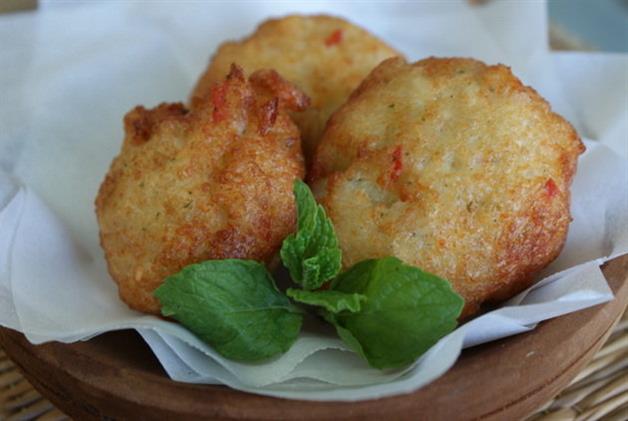 Viva Vada: Wonderful National Day Party Snack
By Gastronaut Diary - Tuesday, Aug 06, 2013
When it comes to naming a popular Indian snack, the vada – a southern Indian fritter snack made with dal, lentil, gram flour or potato – jumps up like an excited kid waiting to show off. Although the vada might go well with yoghurt dip or chutney, local Singaporeans love it with just plain green fresh chilies. It has become a part of Singapore's makan heritage and thus it's so meaningful to make these at home for a little National Day party.
The vada that is deep fried may look unhealthy but it is almost 100% lentil content, and is packed with protein, dietary fiber, Vitamin B and iron. In fact the lentil is an ancient staple that is mentioned often in the Hebrew Bible. And while it might be alien to Chinese cuisine, the lentil is widely used in Middle-eastern, Mediterranean and Indian cuisines.
The vada itself is ancient and its origins may be traced back more than two thousand years to Tamil Nadu in India. This deep-fried southern Indian fritter is often cooked and eaten as a snack at home. The vada is also commonly sold on the streets by hawkers across Southern India, Sri Lanka, and South-east Asia.
Vada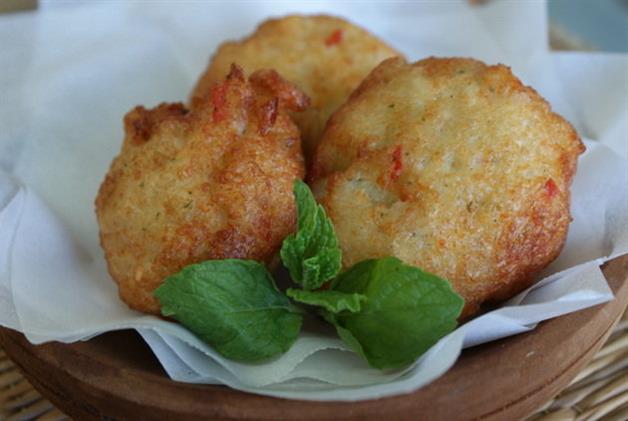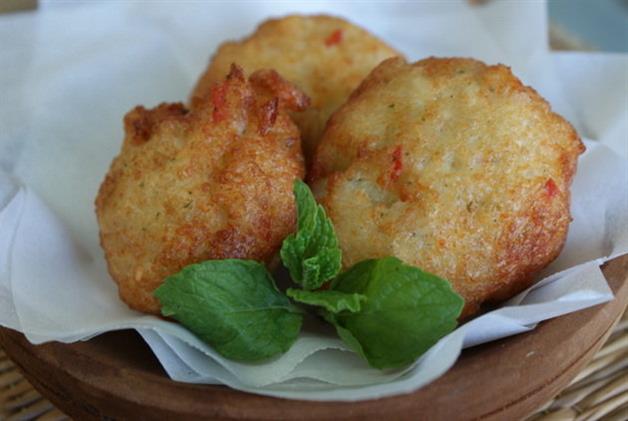 Ingredients:
180g Yellow lentis (soaked overnight) 3g Yeast 3 tbsp Warm water 2 Onions (chopped) 3 Chillies (chopped) ¾ cup Curry leaves ¼ cup Rice flour 1½ tsp Salt 5 cups Oil 10 Green Chillies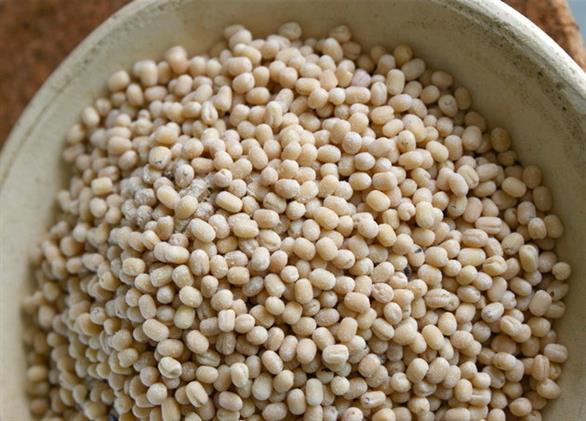 Methods:
1. Soak lentils overnight and drain. 2. Mix yeast and warm water. Let it rest for 10 minutes. 3. Sweat onion, chilies, garlic with 2 tbsp of oil for 5 to 8 minutes. Add curry leaves and turn off the heat. Mix thoroughly and let it cool. 4. Blend lentils until very smooth; add a bit of water to keep the blades turning. 5. Transfer to a mixing bowl. Add rice flour and yeast. Fold thoroughly. 6. Set aside and let it rise for 20 minutes. 7. Heat oil to about 180°C. 8. Oil both hands and shape the mixture into a ball that fits into the palm of your hand. Flatten the ball slightly. 9. Deep fry vada until both sides turn golden brown. 10. Drain and serve hot with fresh green chilies.