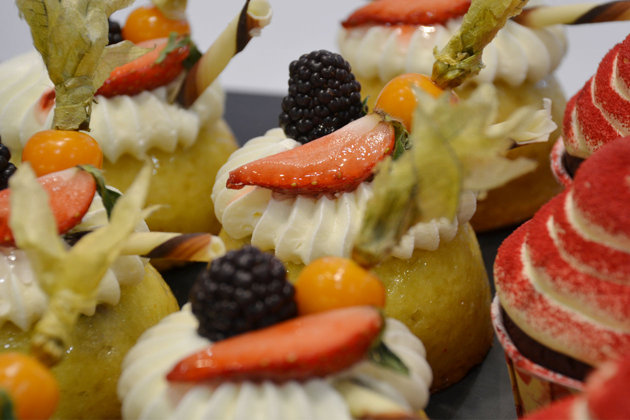 Wanted: Gutsy Pastry Chefs
By Jade Hu - Wednesday, Apr 30, 2014
Being a pastry chef is no piece of cake – intensive years of training, backbreakingly long hours, cuts and burns, plus the constant fire-fighting… That's just icing on the fragile cake. It all looks so nice and pretty, but the work of a respectable pastry chef is like trying to look calm and steady like a swan on a lake (but paddling like hell under to stay afloat). Wannabes need not apply.
Chef Janice Wong from 2am:dessertbar, crowned Asia's Best Pastry Chef for two years in a row at the S. Pellegrino Asia's 50 Best Restaurants Awards, cannot emphasize enough the need to have a ton of stamina and perseverance. Decorating a wedding cake can easily be a job lasting more than 20 hours, and the pastry chef has to stand the whole time. One occasion called for 1000 chocolate flowers, where she and her team had to temper chocolate and mold them by hand, with each flower taking at least five minutes to make.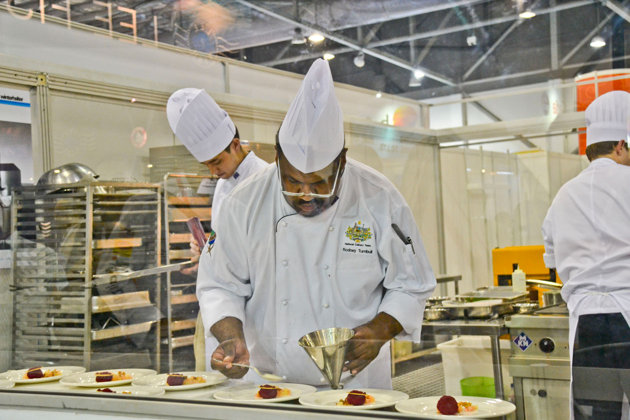 Expecting the unexpected and crisis-fighting gracefully (which is an oxymoron in unstructured and desperate kitchens) is something a pastry chef eventually must learn to handle. When Chef Vincent Bourdin was an apprentice under Pierre Hermé, a celebrated French pastry chef best known for his macarons, Bourdin laid more than 600 pieces of petit-fours to waste before a high-profile event in Paris, because he released a loading ramp the wrong way round. Every single piece of the confections – painstakingly crafted hours before – crashed to the ground. With no time to redo everything, they proceeded without the desserts. As Pierre Hermé gazed coolly at him, Chef Vincent wanted to "crawl into a hole and die". Chef Vincent's point is, "During your training, the worst thing is not having your master scream at you when you did something wrong – it's when he says absolutely nothing and you're left wondering what to do."
The intense working hours can take its toll on pastry chefs, especially for those who aspire to do more – that is, participate in competitions. Chef Richard Hawke, an Australian sugar specialist, once completed his competition piece with one hour to spare – way too much time left on the clock – and despaired over how much more he could have done – if only he planned better. Afterwards, he began to train obsessively to choreographed perfection. In the months leading up to competitions, he spent all his spare time outside his full-time day job as a chef practicing with his team. For six years, he often did 18-hour days with no rest days in sight, to the point that his family and friends barely saw him. That constant mental pressure to be perfect and physical stress prompted him into a 2-year hiatus to recoup his senses.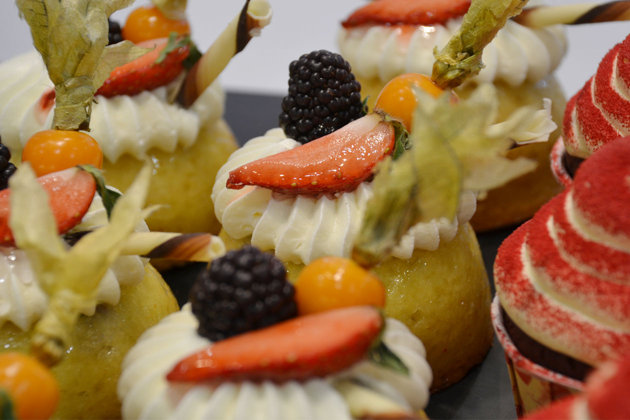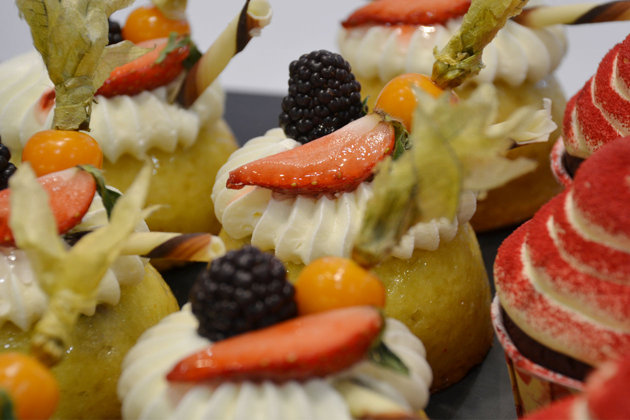 We love our shortcake but for this chef, this ambrosial crumbly treat was a source of agony. Chef Heidi Tan of Flor Patisserie was ordered by her doctor to stop work after nearly dislocating her right arm from repeatedly lifting a mixing bowl weighing more than 5 kilos to make enough shortcake to feed a hundred. In her early training days, her cuticles bled from non-stop cleaning of equipment and her hands became sorely blistered from overuse.
Chef Ariane Jimenez, pastry chef at KU DÉ TA Restaurant, noted that while technology in dessert making has made a pastry chef's job much easier and faster, more precaution is needed. For example, instead of using a machine, ice cream can be made a la minute with liquid nitrogen, but without proper care and handling, the pastry chef can suffer from severe freeze burns.
The key difference between a pastry chef and any other chef, Chef Ariane explained, is that the work requires military precision, "We have to weigh the exact amount of ingredient down to the hundredth decimal, otherwise breads won't rise, cakes will fall, chocolate decorations and showpieces will melt." All these, plus finally ensuring the desserts come out looking flawless and tasting fantastic.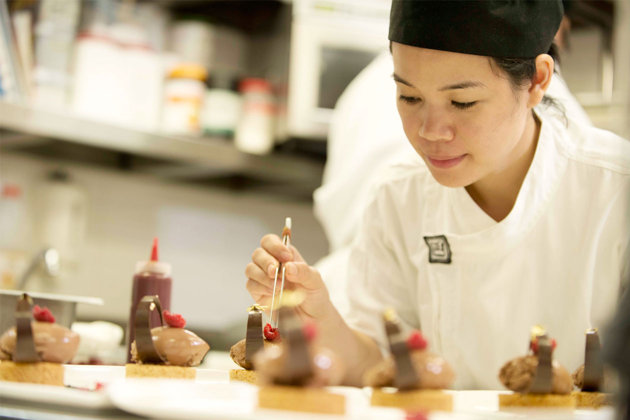 Pretty as macarons may seem, and as headily nectarous as an apple crumble may be, these desserts are forged out of a pastry chef's calloused hands. As Chef Gabriel Paillasson, a veteran pastry chef honoured Best Pastry Craftsman in France in 1972, said good naturedly about this profession – "There's always something going wrong." His advice? Stay on your toes, always be over-prepared for every occasion and be ready to bounce back.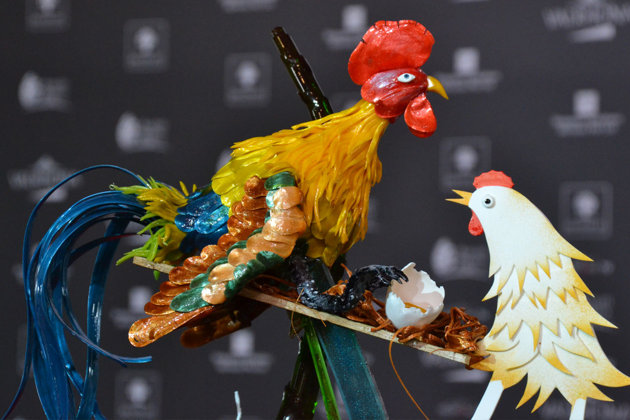 Let's salute them – they are not only fighting to dish up the best they can create, but also to beat themselves at their own game.