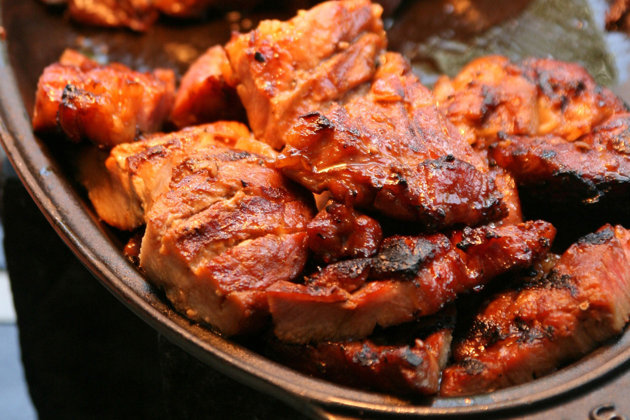 What? An Eggless Easter Brunch..
By Catherine Ling - Monday, Apr 14, 2014
t's hard for most people to picture waking up to a brunch without the usual egg dish, be it a simple scrambled egg, an omelette with the works, or the ever popular eggs Benedict. But Capella Singapore seems to have done away with eggs at their Sunday brunches, including at the epic Easter brunch on 20 April 2014. They are instead presenting more unusual gourmet treats and seasonal highlights at The Knolls to celebrate spring.
Capella is bringing in seasonal oysters from some of the oldest farms in France. Connoisseurs will delight at finding five different types – Belon, Gillardeau, Fin de Bretagne, Pousse en Claire, Fin de Carantec – each with its own signature taste (one of them is almost nutty).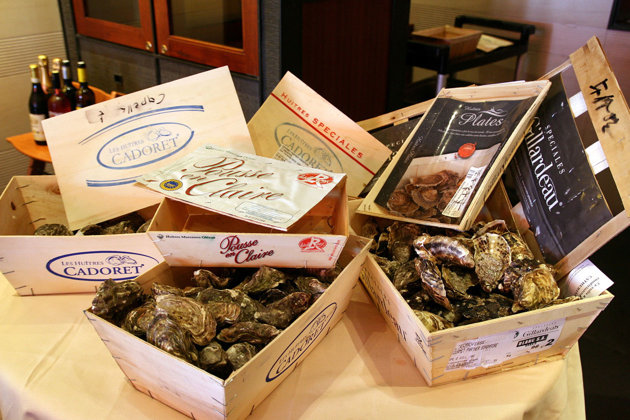 The Lamb Royale – not just any lamb but specifically organic Agneau de pré-salé ("Salt meadow lamb") from France. Each part has been prepared differently to bring out its best flavour and texture, and is served on a glorious bed of couscous.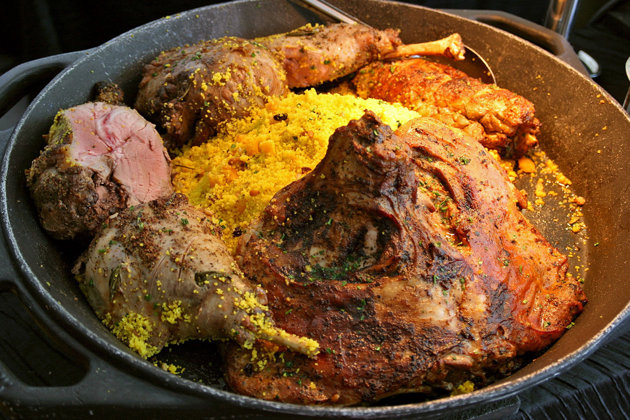 Another special dish features turbot, a premium flatfish with firm white flesh. It's laced with a creamy lime dressing and garnished with sweet herb-baked carrots, onions and mushrooms.
The outdoor grill doles out incredibly tender and well-marinated yakiniku beef and pork, smoky lamb ribs that fall off the bone, assorted sausages (try the spicy and Merguez) and "Caribbean-style" kurobuta pork sliders.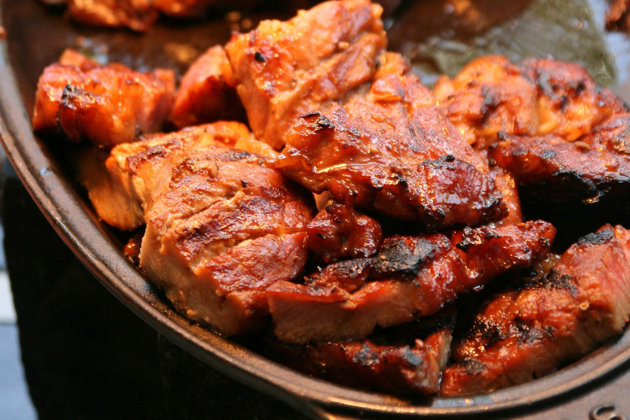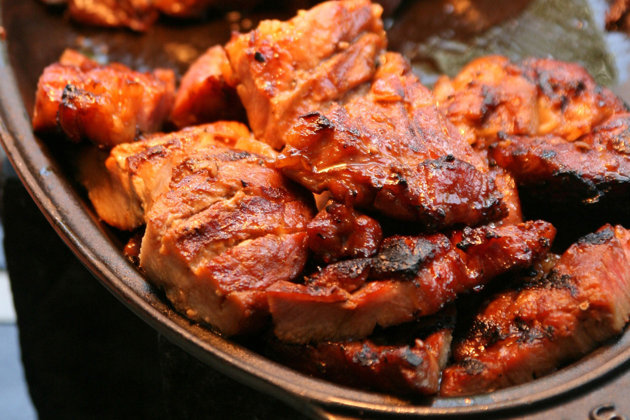 More meat options in the form of Salt-baked Yellow Chicken, corn-fed poultry from free-range farms in France. These are done in three variations – pesto, tomato and olive truffle.
At the seafood section you'll find smoked salmon rillette with caviar and blinis next to the lobster flan with truffle prawn and truffle tuile, along with sushi, sashimi, and charcuterie.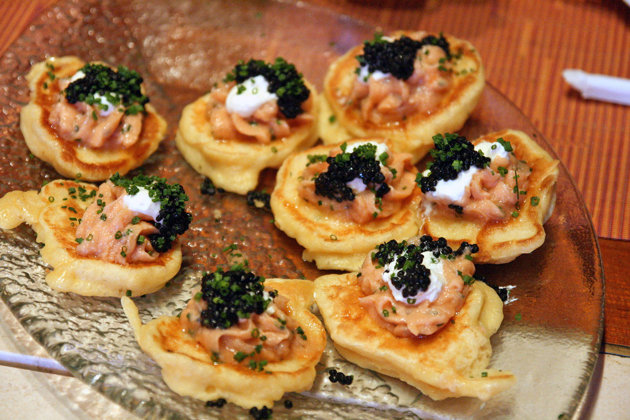 Perhaps one of the most bedazzling areas of the buffet is the desserts. You'll find not just common favourites but more exotic creations, in cascading towers and displays at the end of the buffet line.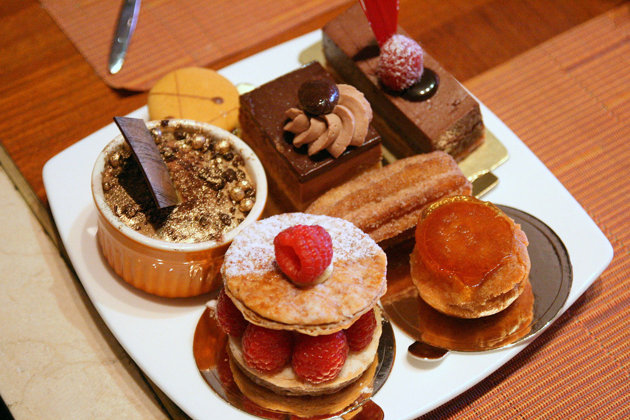 For the Easter brunch, drinks are all upgraded! You get free-flow Taittinger champagnes and Parés Baltà wines.
There will also be a hunt for three actual "peacock eggs" hidden on the grounds of the Capella which has real peacocks strutting about. That's about the only egg element this Easter here. The prizes include a one-night stay at a one-bedroom garden villa, dinner for two at Cassia and a 90-minute massage at Auriga spa.
With an ebullient Executive Chef David Senia helming the food and beverage operations, Capella's dining experiences seem to be taking bolder directions. He is sourcing more unusual and quality ingredients, especially from France, his homeland. Going eggless for brunch was not a particularly conscious decision. But it's enough to raise an eyebrow. Of course, if you still want an omelette, they will gladly make it for you.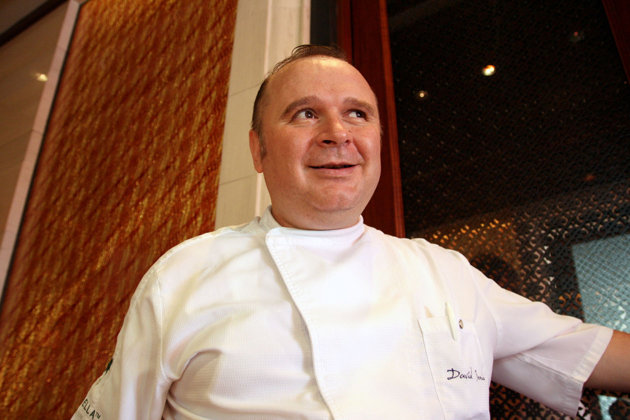 The Easter brunch at The Knolls, Capella Singapore starts 12:30pm on 20 April 2014.
Prices are as follows:
S$228++ (Adults, inclusive of free flow wine and champagne)
S$188++ (Adults, inclusive of free flow soft drinks and fruit juices only)
S$118++ (Children, aged 7-12)
S$78++ (Children, aged 4-6 years)
1 The Knolls, Sentosa Island 098297
For reservations, call 6591 5046