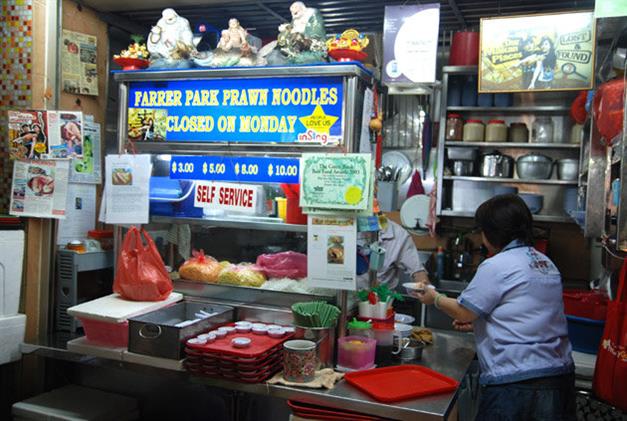 What and Where Politicians Chomp at
By Sheere Ng - Friday, May 04, 2012
Politicians know that one way to reach out to Singaporeans is through their stomachs. Of all the questions netizens asked Prime Minister Lee Hsien Loong after he joined Facebook, he responded to one on what he ate for dinner. But wouldn't it be great if he let us in on where he goes or buys his dinner from?
In our opinion, the best way to connect to the people through food is to join in the fervent discussions of "which place serves the best what". They may run the risk of being accused of biasness towards a certain business by mentioning it but hey, we are a nation of independent minded foodies!
So where do our politicians eat? Makansutra shall start the ball rolling – culling information from the netizens, past news reports, eateries and the politicians themselves.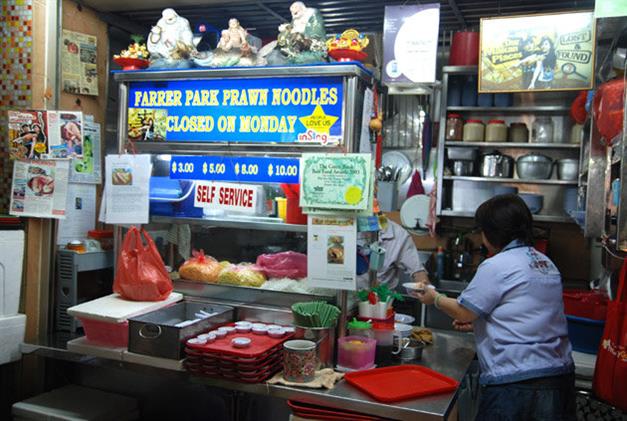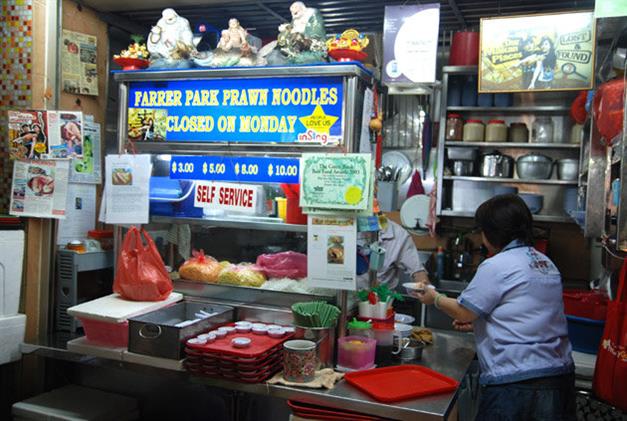 Mr SR Nathan, Former President Eatery: Wah Kee Big Prawn Noodle #01-15 Cambridge Road Hawker Centre, Blk 41A Cambridge Road
The former President is said to be a fan of Wah Kee's prawn noodle. "Not just him. The previous years' presidents like Wee Kim Wee and Ong Teng Cheong were also our customers," says the owner Ah Wah. Except that, he has never met them in person as according to him, it has always been the president's cooks who came and they usually do so after their grocery shopping at the nearby Tekka Market. Ah Wah added that Singapore's presidents, both past and present usually buy the $5 portion, soup version. So what about the current president? "Since he took over, the cooks have patronized us thrice," Wah says with a grin.
George Yeo's favourite Teochew restaurant was also patronised by his former colleagues like ESM Goh Chok Tong and …
Mr George Yeo, Former Foreign Minister Eatery: Mong Hing Teochew Restaurant #01-18 Key Point, 371 Beach Road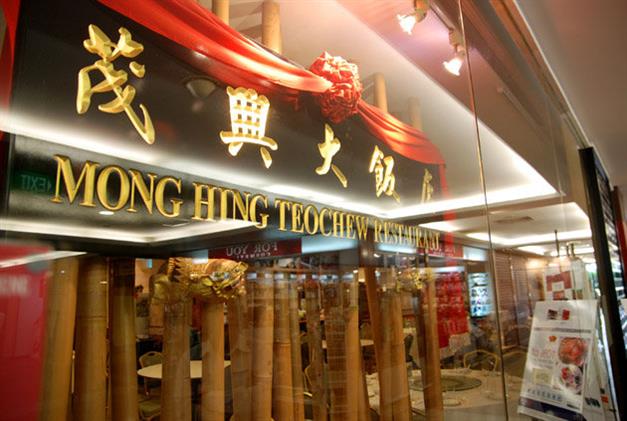 This half a century old Teochew restaurant has many signature dishes that include, steamed pomfret, braised goose meat and sambal crayfish. These also happened to be the ex Foreign Minister George Yeo's favourites. Mr Yeo, who is a Teochew himself, goes to the restaurant as often as once every two weeks, usually after church. The manager of Mong Hing, Mr James Koh says that Mr Yeo has been patronizing the restaurant since he was a boy about 40 years ago. At the time, the restaurant was merely a street stall near Apollo Centre.
Ms Nicole Seah, National Solidarity Party member Eatery: Koala Bean Blk 531A Upper Cross Street, #02-50, Hong Lim Market & Food Centre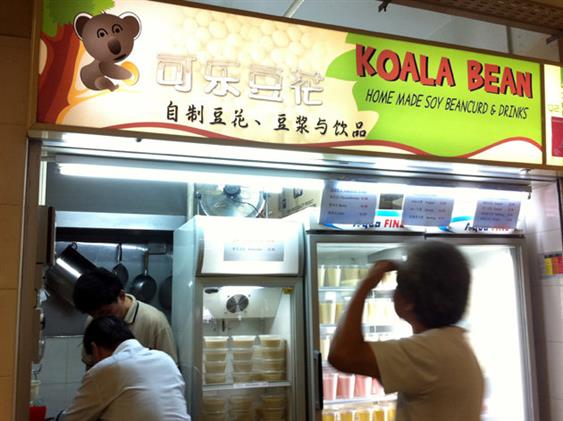 According to Ms Seah, she's going through a "tau huay foodie phase right now" and she pointed us to a lesser-known stall at Hong Lim Food Centre. She buys the soy beancurd every other day for afternoon tea. Ms Seah gives a dissection of her favourite snack: "It's a different breed of tau huay from the traditional ones. I think of it as a completely different dessert actually. This has a gelatin and watery texture. The best variations of this type of tau huay melt away in your mouth. The sweetness should complement the soybean flavour without over-powering it or leaving a cloying aftertaste." By the way, this silky bean curd is a current craze started by a few stalls at the Old Airport Road last year.
Mr Yaacob Ibrahim, Minister for Information, Communications and Arts Eatery: Nasi Padang River Valley 55 Zion Road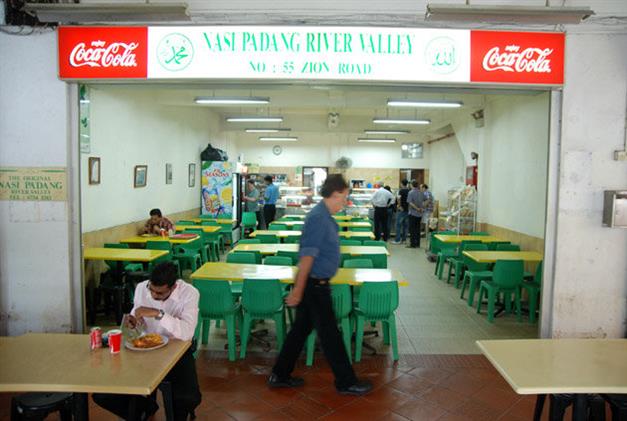 The Minister comes here personally to takeaway a packet of nasi as often as twice a week. This has been going on for many years, says the owner of the restaurant, Mr Zulfa Hamid. The minister, according to Mr Zulfa, usually arrives before lunchtime to avoid the crowd, and he takes very little meat – only a fish or small piece of chicken breast with a few types of vegetables. This stall has been rated 3 pairs of chopsticks by Makansutra for many years and is also a favourite of former Malaysian Prime Minister Mahathir.
Mr Lee Boon Yang, Former Minister for Information, Communications and Arts Eatery: Outram Park Ya Hua Rou Gu Char #01-05/07 Tanjong Pagar Complex, 7 Keppel Road
The ex-minister visits this place so often that he deposits a box of his Guan Yin Wang – the highest grade of Tie Guan Yin – at the shop, so that he can savour it while eating bak kut teh. According to one of the owners of this eatery, Mdm Gwee Guek Hwa, Mr Lee usually comes with his wife and friends, and together they would order – on top of the bak kut teh – sliced fish soup and vegetables. Mdm Gwee also adds that Mr Lee rarely ask for innards. Another well-known patron of this eatery is ex-Minister of State Mr Ch'ng Jit Koon.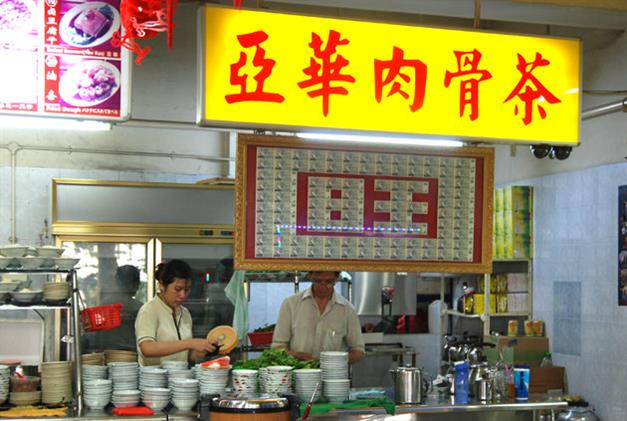 Dr Amy Khor, Minister of State for Health Eatery: Alex Poon #01-196 Yuhua Hawker Centre, 347 Jurong East Ave 1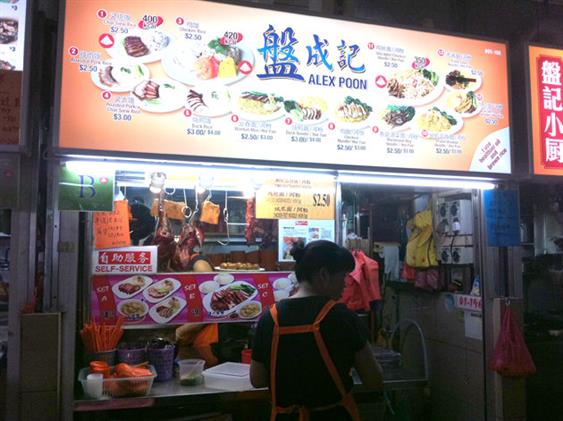 "I have many favourite food so let me think which I would like to share." That's Dr Amy Khor's response when asked about her favourite makan place. She came back with this chicken rice stall at Jurong East that uses of 30% brown rice. "I like the fact that I can have my chicken rice and not feel too guilty about it," says Dr Khor. She explains that she likes the nutty flavour of the brown rice mixed with white rice, which is as fragrant as the regular ones. She eats the rice with chicken breast, without the skin. Many hawkers at the Yuhua Hawker Centre work with the Health Promotion Board to offer healthier versions of existing dishes, therefore, brown rice, beehoon and low fat milk are the order of the day there.