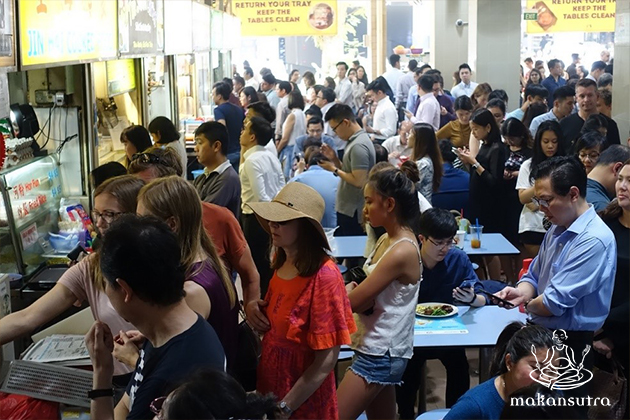 What if we flunk that Unesco Award
By KF Seetoh - Tuesday, Apr 02, 2019
But first, what if we score that Award. "Singapore Hawker Food Culture is recognised as Unesco Intangible Heritage of Culture", says the headline. Then the game changes. Folks, and I mean bigger chunk of the curious 17 million visitors worldwide, will want to check out what this is all about. It's like how they will eat Fries in Belgium, try flatbread making in Kazakhstan, see and touch the Indonesian Kris, woodcrafting in Madagascar (the current Unesco list is exhausting, just to read) or even climb a rotting wall in Beijing.. except this Hawker Food Culture will be- more meaningfully delicious. But it'll also mean better recognition for the hawkers and visitors will flock to food centres for the experience, which is what the award is all about. And that, is a bigger number than all the local hawker foodies combined. They will come and see what the fuss is about- the old hawkers and their generational stories and the level of connection it has with the citizens and society at large. Which means happier hawkers and a chirpier street food hawker industry.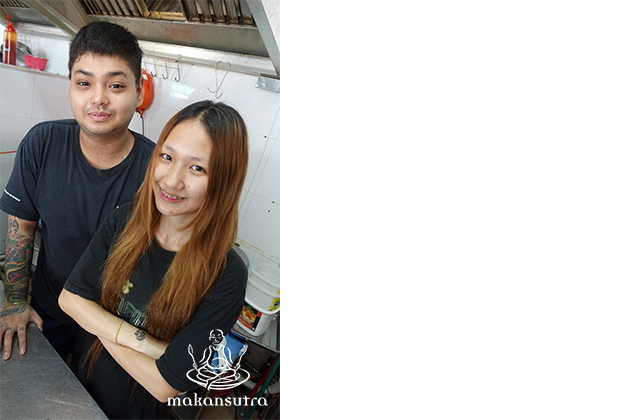 We seriously need more new and young blood in our hawker industry
It will be on the world's to-do and bucket list. They won't come to check whose cha kway teow is more authentic or which brother does a better Tai Hwa bak chor mee. They will observe and be entertained with the craft, the affinity we have (line up for an hour for a Styrofoam plate of chicken over noodles.), the story and history behind the hawker centres and where it's not really about trendster/ hipster or pop-up fare. It's food we live and die by (have you not seen real packs of nasi lemak offered to ancestors and Ching Ming Festival or "drift-by strangers" during the Ghost Festival?
Perhaps the interest to be in the industry will take an upward swing. Heritage cooks can now proudly say "I am a Unesco recognised hawker!". I can then, again, spin my repeat record groove of setting up a Singapore Hawker Food Academy, where the world can come learn then spread this food phenomena worldwide. Sell Singapore chicken rice everywhere, and it'll just be like how every little ramen stall on Earth is a little culinary ambassador for Japan. And to those who fear, rest assured, prices will not rise across the board. There will always be some, but not all, offering humble comfort hawker fare affordably for you. They do bear you in mind and know your plight. Suddenly, people all over will want to experience our Hawker Centres to – Eat a Story, and digest the culture. The curiosity heightens.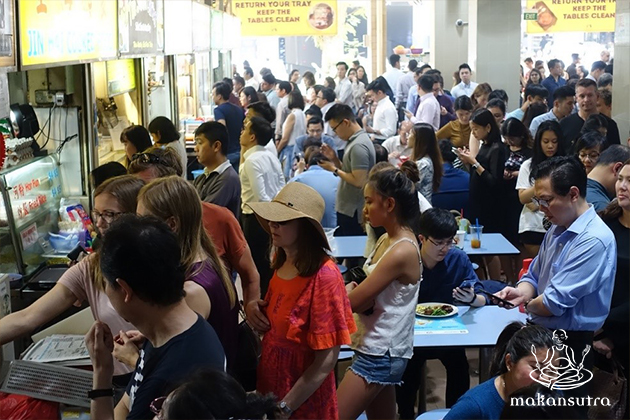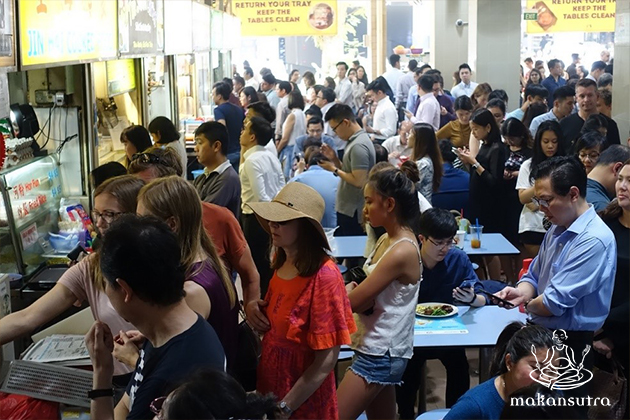 The typical daily CBD and tourist crowd at Amoy Food Centre
Now, what if we don't get the award.
It would feel like how Brazil lost 7-1 to Germany in the 2014 World Cup. All our humble tales and plight of the determined hawkers will be shrugged off. The regard of this beloved heritage food culture will hit ground zero or perhaps basement one. All that recent 'mob song and dance" routine (did you not see the ads, viral videos and content) to get Unesco's attention will be in vain. I admit I was one of the dancers but I had been doing it since 1997 and not with a Unesco award in mind, but national cultural pride. The biggie would be- a huge discouragement to a badly need crop of new hawkers (young or old) looking to enter the fray. The mental barrier to entry will be raised and it won't help that all aspects will be back to status quo and we can't tap fully on the millions of visitors to revel in this hawker food phenomena. You will be seen as desperate, to be a hawker. Of late, we noticed many older iconic names in the business fall into oblivion, of recent memory Sin Kee Chicken Rice, Teck Kee Pau, Ah Lo Carrot Cake, Good Year Chicken Ball Rice, Chin Mee Chin roti kaya, Dong Po café, Moi Lum restaurant, Singapura have all vanished. These names built their reputation from the rich heritage and street food culture of this land. The other painful medicine for the hawkers – they will be expected to offer cheap chow because they don't really matter and the naysayers of this effort will have a field day over the aye-sayers. It won't be an overnight doom, but really a slow cancer of this food culture (a lot of factors, like affluence and cultural ignorance, is causing it). Hawker food is expected to always be cheap and unreasonably affordable, despite soaring cost of manpower (and the lack of it), supplies (they pay the same as your mommy at the grocers), rents and operations (we know that one is heading north already). It just does not make sense in any books.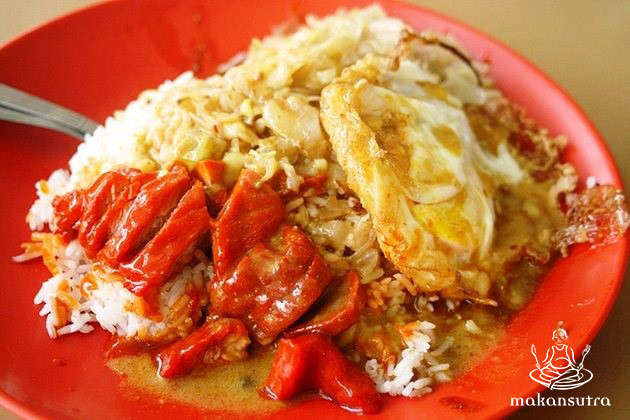 How our Hainanese came to offer Curry Rice, will seem less significant if we fail the inscription
Some hawkers have blatantly told me they rather not get the award. "Because it is very paiseh (embarassed and awkward) if Unesco says no.", one such noodle hawker told me, adding "all the good we attempted to build on this forefather food culture of ours over the years, will go deeper down the drain and we have to pick up the pieces."
This invisible pressure on them (and our rich hawker food heritage) is very clear and real.