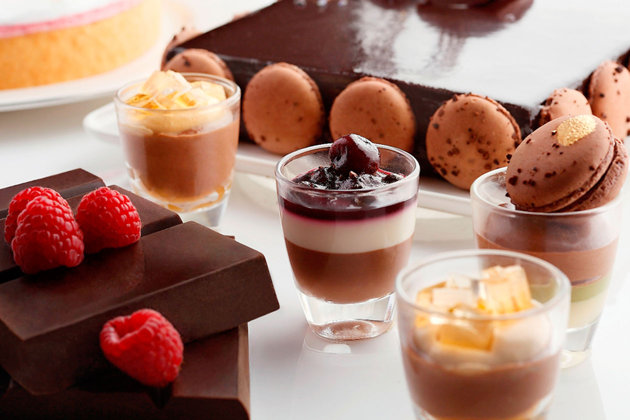 What Kind Of Valentine's Day Diner Are You?
By Catherine Ling - Friday, Feb 14, 2014
Valentine's Day – love it, hate it, or just have to do it? Well, no matter what your penchant is, there are ways to enjoy the occasion with your significant other, or maybe just yourself! Who says singles have to eat their hearts out?
The Thrill-giver 
It's all-or-nothing and you'll spare no expense for the most important day to show your love and affection. Wow your partner with the Rolls Royce menu (S$1,408 for two) at Joël Robuchon Restaurant. A Rolls Royce will come pick you up to the restaurant for a sumptuous eight-course meal. Feast on Grilled Lobster with spinach leaves and black Malabar pepper sauce, and a Roasted Guinea Fowl and Foie Gras served alongside a Potato Confit.
The Loyal Local 
Gosh, you just can't give up your local favourites, even for a day. In fact, you'll make this a special celebration by going on a full-day hawker food trail across the island! From Changi to Boon Lay, Woodlands to Sentosa, you'll take heart to include the best food centres such as the ones at Old Airport Road, Whampoa, East Coast Lagoon, ABC Brickworks, Maxwell Market, Tanjong Pagar, Berseh, Geylang Serai and Tiong Bahru. For added effect, bring your own champagne and flutes.
The Stubborn Rebel
You couldn't care less if Valentine's Day existed or not. In fact, you very likely abhor the idea of slavishly following the commercial push to celebrate it. It doesn't mean you're a heartless person. Love and romance? Sure, it's just as possible at McDonald's or Yakun's, as long as you are together and sparks are there.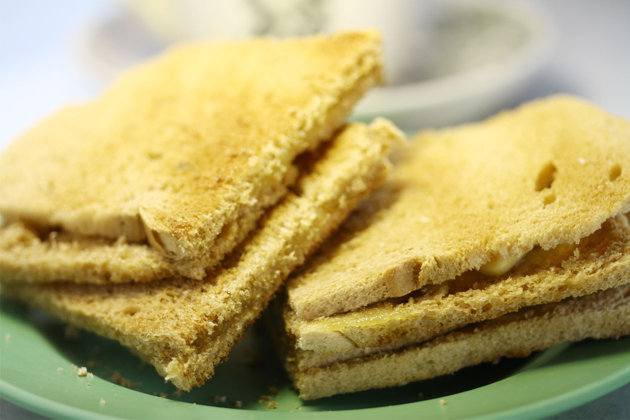 The Love Chef 
Oh, nothing beats the personal touch. Food cooked with love, and a cosy night in – now that hits the spot for you. You'll scour the wet markets and gourmet butchers for the best ingredients. Maybe you're a first time cook, diving into the unknown for the sake of love. Maybe you're already a culinary rock star. Food is love. As Chef Andre Chiang once put it, "Cooking is a very personal and intimate thing. You are feeding another person."
The Sweet Heart
Valentine's Day is when you go all out to overwhelm your honey with over-the-top sweetness – in fact, you will chocolate bomb the day. Chocolates, with their purported aphrodisiac properties, are the perfect confection for the heart. Get your sugar high (or low sugar version) at the Fullerton Hotel's Valentine's Chocolate Buffet at The Courtyard (S$42 only on 14 February, pictured above). Even the chocolate fountain will be flowing with pink-strawberry white chocolate.