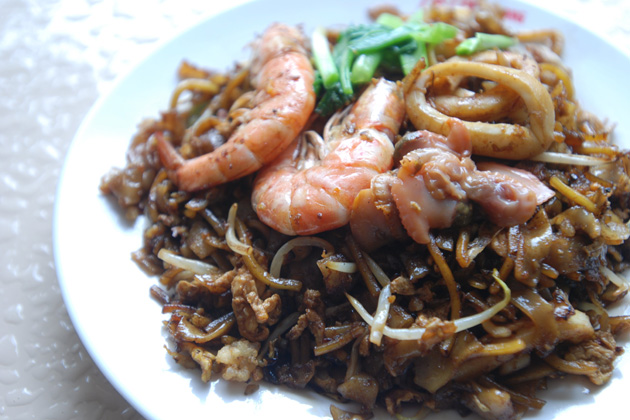 What Makes a Good: Char Kway Teow
By Victoria Lim - Wednesday, Aug 17, 2016
Char Kway Teow is one of the Teochew dishes that has captured the hearts and bellies of several local and tourists. Case in point, there are plenty of listicles on char kway teow, such as "5 best char kway teow" and "Top 10 char kway teow places", even an article attributed to the BBC, names it as one of the " Top Ten Healthy Dishes" with a caveat- it was inked on 1st April. And things got a little heated when the Michelin Guide Singapore did not include Char Kway Teow in its 2016 Bib Gourmand selection. It sparked a nation outcry, almost a rebellion and love or hate it, you do not want to mess with the lure of Char Kway Teow.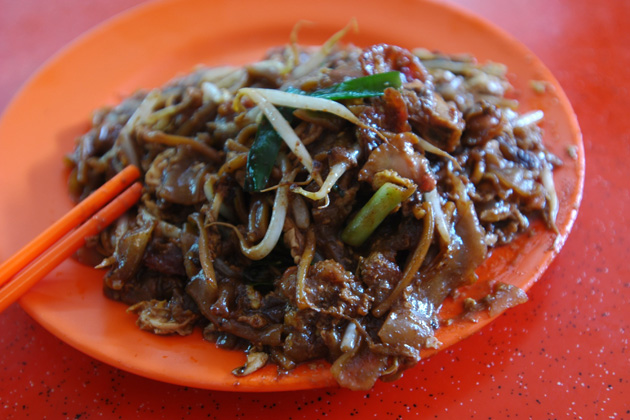 So bow down to this sin and note the lowdown on what makes a good Char Kway Teow.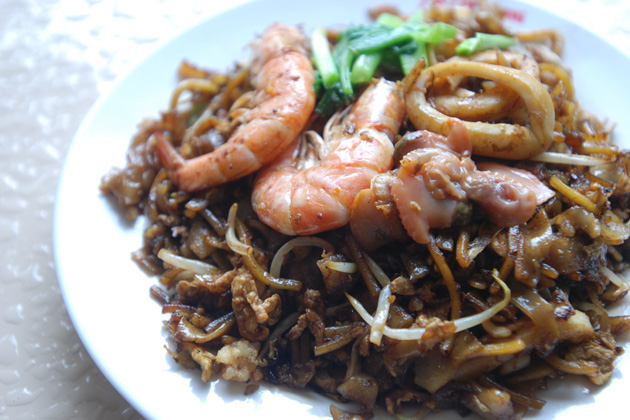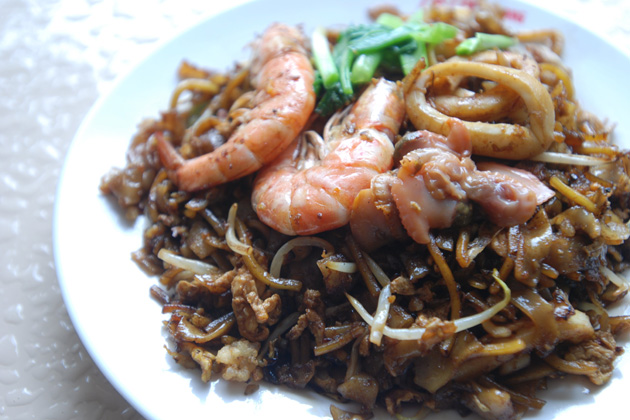 1/ The noodles should not be clumpy
When you received your noodles with the infamous side sweep presentation, it may look lumpy but it should not be. The best way to test it is to spread it out. If it comes out flat and evenly distributed, moist and smooth, that plate has passed the test.
2/ Lard and cockles' water
These are two most important yet unassuming ingredients that will separate the die-die-must-try Char Kway Teows from the so-so-only ones. Masters insist on using lard, which gives it a smoother and more fragrant finish and the cockles' water (a bowl of thawed cockles in icy water- that water is used) adds a pleasant metallic seafood flavour.
3/ Moisture ratio has to be perfect
It can't be too dry or too wet – it has to be just nice when the noodles hit the plate, yes it is that precise. It is a skill that takes years of experience, the hawkers have to decide when is a good time to add water and fish sauce to wet the noodles and when to stop – too soon and the noodles get dried up, too much and it mushes up, too late and it becomes a soggy mess.
4/ Have it on a plate
Ever notice why they offer chopsticks for this plate, not bowl, of fried noodles? It is because this is best enjoyed in small bites, as the chopsticks only allow you to. Close your eyes and savour it, bite by bite. You will notice the sweet, savoury, and ocean metallic aroma with the soft and roasty noodles with bits of Chinese sausages, fish cakes, cockles, crunch from the bean sprouts and the garden fresh flavour from chives.