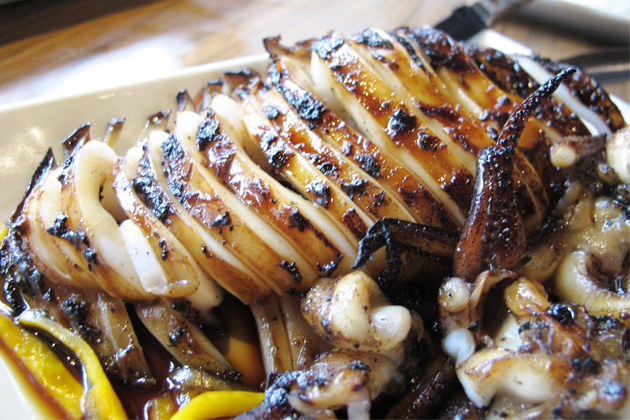 What makes Gerry's Grill sizzle
By KF Seetoh - Monday, Dec 09, 2013
Imported flavours and brands
We are a little nation of "imported" cultures and peoples. But that matters not much, as over the decades, we've melded into one top grade rojak. Nobody wonders much about your skin colour or the accent of your English so as long as you are doing your bit to make things work here. But, food, to the discriminating foodies here, is a different story. We judge them by looks, colour, origins, price, attractiveness, taste and even if its carbon footprint in production.
We've seen brands tagged with foreign flavours land here since the days when our leaders punched the air declaring "Merdeka" or the independence of Singapore. Among the first was A&W, then burger giant McDonald's, and it struck that sweet spot in the 70's when Singapore was seeking a better industrialised future and of course, more interesting flavours to please that legendary curious Singapore palate.
Then the flood gates opened when McDonald's declared their best single selling outlet then, was their original flagship stall along Orchard Road opposite the Lido Theatres. The other burger chains came, so did many fried chicken joints, battered and fried seafood concepts and let's not forget the numerous doughnut chains that rolled in. But these were largely western big-in-your-face mega factory production fast food names. They were predictable and some got lost along the way and headed home. Some became an integral part of our fast food culture.
Then the new Asian brands came. Because of the heritage of the food and people's high expectations, there were a lot of artisanal and hand-make "love" behind their fare. The Old Chang Kee curry puffs needs quite a bit of human supervision in the kitchen to get it like how many would like it to be. And no one would expect machines or robots to make that slice of brown toast smeared with kaya and a square of cold butter in a kaya toast chains like Toastbox or Ya Kun. There is still a lot of elbow grease in the kitchens of Dian Xiao Er, that old fashion Chinese travellers' makan station that churns out a menu that involves a lot of old fashion Chinese kitchen work.
The new Asian food chain brands are getting to be "slow" in kitchen culture as opposed to their fast food counterparts.
What makes Gerry's Grill sizzle
He used to work for his family's maritime operations business and the dullness and monotony was not making Gerry Apolinario a happy person. He escaped each evening with his pals over a table of pulutan or finger food and a lot of beer. They had to search hard for such places in Manila, the colourful capital of the Philippines. But nice spots for those escapes were not easily available – few and far between back in the day.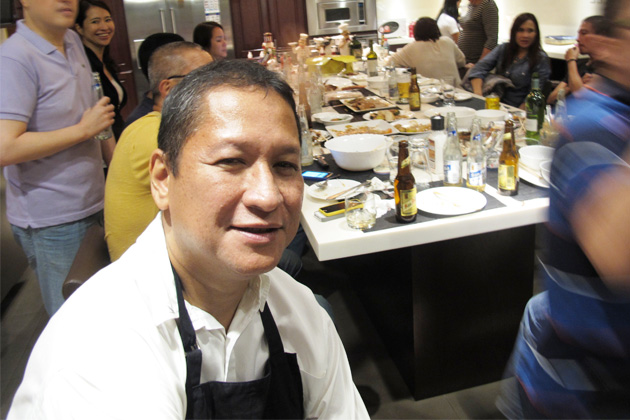 So 17 years ago, Gerry set up his first Gerry's Grill in Manila, smack in town at the Tomas Morato area. "It was a business opportunity, a chance to escape from the boring family business and a place to hang out with my buddies", he reasons. It offered BBQ fare like squid, beef, chicken, pork and a range of cooked dishes and salads. The flavours are largely for the Pinoy palate but over the years, it grew and expanded, in tandem with the increasingly global travel habits and culinary demands of his countrymen – like green mango salad, kebabs and salted egg yolk salad in cream sauce. Today they have over 70 outlets including numerous branches in Singapore, Qatar and in California, USA.
But this is one restaurateur who would fail, in my books, if he had no flair for life, love for people and craft in the kitchen. He has them all and that's one key reason why his outlets are often packed to the rafters. I invited him to set up shop in Singapore almost three years ago and today, he has three outlets and two more are in the works.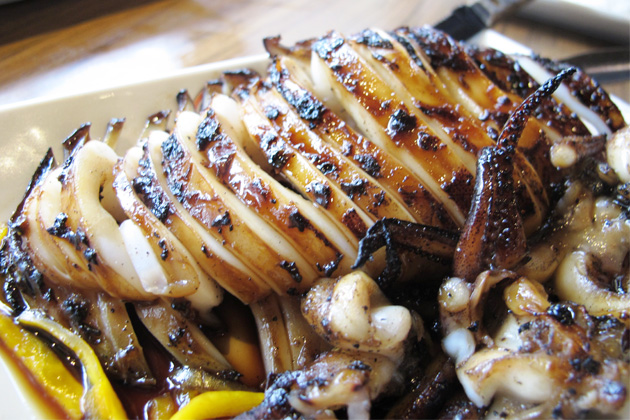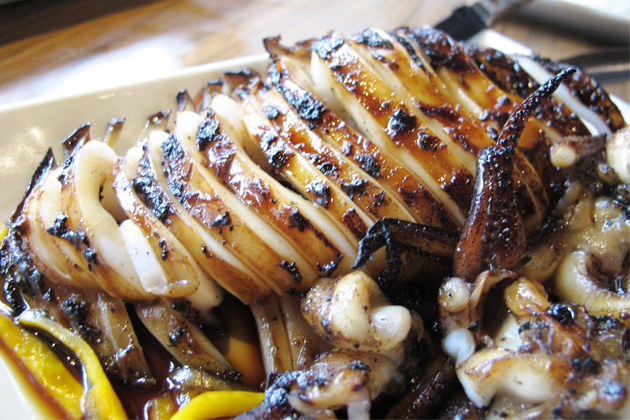 Someone asked how they can deliver consistently in that many branches and the answer I felt, was quite simple – his menu are not rocket science stuff and can be quite easily duplicated by Filipino chefs (as it's comfort food for them) or anyone with basic hot kitchen skills. A few of his top signatures (and my faves) like the seared tuna belly in yakitori sauce, simply required good and fresh supplies, a BBQ grill and their own made sauces, ditto with the BBQ squid. Even the addictively sinful Thai style chicken skin crisp is offered. Some of the other signatures I also like is Sisig, a sizzling hot plate of chopped pork head meat done with spices and lime, spoon that in with beer and you know what Gerry in talking about when he speaks about "hang-out chow". And if you are going all out for a makan night out, their crispy pata (fried pork trotters) is a must-not-miss.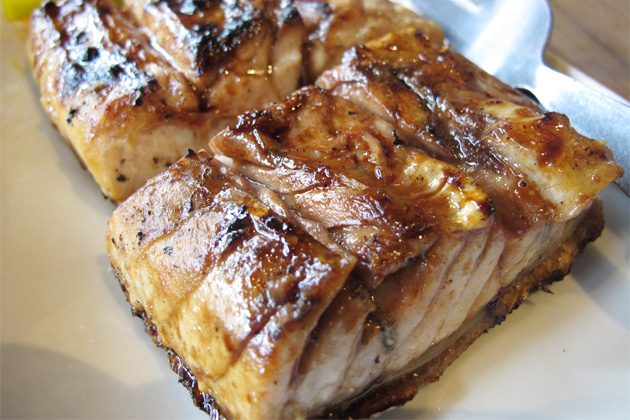 I hung out with this man recently over lunch at his flagship outlet and later for evening drinks at his home in Quezon City in Manila. You would not be able to tell that Gerry is an astute business man on the go by the way he conducts himself with his pals and close associates and colleagues – always looking for a laugh with beer and pulutan. But listen closely on the conversation and the business maverick shows up. He gushes about the har cheong kai (prawn paste chicken) and ice cream sandwiches in rainbow bread he had in Singapore and in one sentence "I know our Pinoys will love it", I know he's going to offer it up to them in some manner soon.
I can only half guess what this man will come up with, like any enterprising business mavericks and the surprises they conjure up and realise.
Gerry's Grill Restaurant has three outlets,
1/ Starhub Centre, 51 Cuppage Road (ground floor). 12pm-10pm daily
2/ Makansutra Gluttons Bay, Esplanade Mall, 8 Raffles Ave, #01-15, 5pm-2am on Mondays-Saturdays, 4pm-1am on Sundays.
3/ Rasa Pura Food Court, Basement 2 of Marina Bay Sands Shoppes. 12pm-10pm daily.