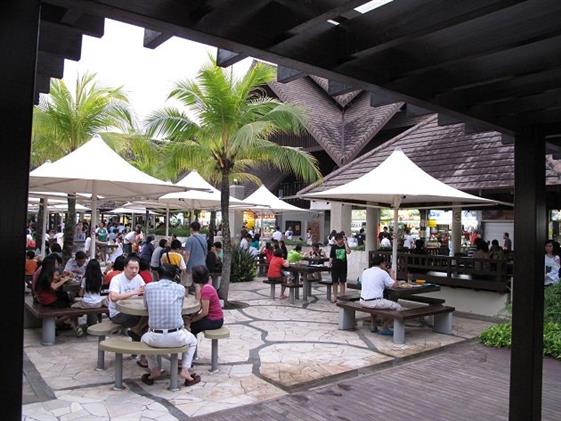 What should new hawker centres be like?
By KF Seetoh - Tuesday, Oct 11, 2011
The Chinese evening press are sure nosey, they get wind of the fact that the government is going to build new hawker centres, a good two weeks ahead of most other media, including yours truly (malu lah). They called me for a quote earlier this month, then Minister of Environment and Water Resources (MEWR) Dr Vivian Balakrishnan announced last week that some ten new hawker centres will be built in newer and "under- served" public housing estates like Sengkang, Pasir Ris and Bkt Panjang . The great thing is that (it's a great thing) they are going to build on average, one a year, over the next ten years. Why is this great? Let me and my die-hard makan fellows share some of our thoughts, reservations and ideas.
"It's good, cheap and people bond at hawker centres" said Daniel Wang, former and retired Director- General of Public Health at the National Environment Agency. He was also one of the main key officers way back when, tasked to relocate itinerant hawkers off the streets into custom built hawker centres. He oversaw hygiene and safety practices then. "It is also one of the last few institutions that preserve our original heritage- makan. Lose it and our identity goes. I've already lost my Indian style mee siam and a rocking good Indian rojak, this might help revive them," he laments. So who going to take up these stalls and slave 14 hour days to sell cheap food. Wang offers, " There will be people – those who want to set up their own café or restaurant but can't afford the sky high rentals. So this is a great entry level start up for them. If they fail, their losses are minimal." And of course, if their cheap makan rocks then everyone benefits. He also agrees that hygiene, safety and new updated training and skills for hawkers should be revised and continue to improve, adding "These folks today are a bit more educated – teach them newer tricks and practices, explain procedures properly, and they will agree, accept and implement, unlike in the past, when we get a 'kong si mi?' (Hokkien for "what are you talking" about) response."
On the MEWR's idea that they may work with private operators to get better business and operation models, Lester Luo, a die-hard foodie who trawls and explores the Makansutra website pages with the nickname highlander, says it straight "It's long overdue(the new hawker centres) and if good eats can populate these places at a reasonable prices, I couldn't care less who manages it." Another hard core foodie and Makansutra web forumer Andrew Wong, under the tiantianchi nickname, says, "If it helps create jobs and is not exploited by pegged-to-market price operators and rentals, and helps maintain low prices, then its good." Like most food industry folks we spoke to, he is also concerned if kitchen helpers are readily available for hire. He adds, "I will open a few stalls if they allow talented foreign worker cooks to work there." After all, many of our iconic hawkers, whose families once hailed from foreign lands, were once considered "foreign talents" too.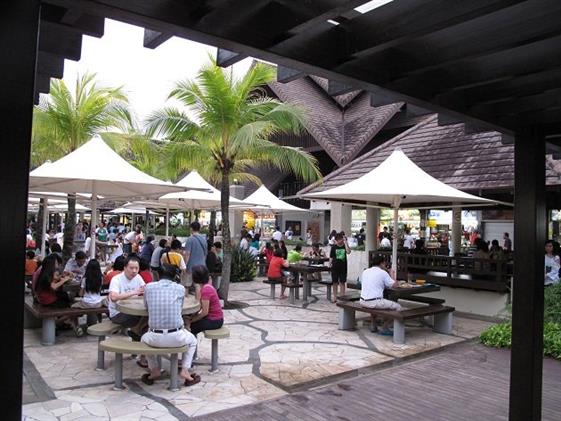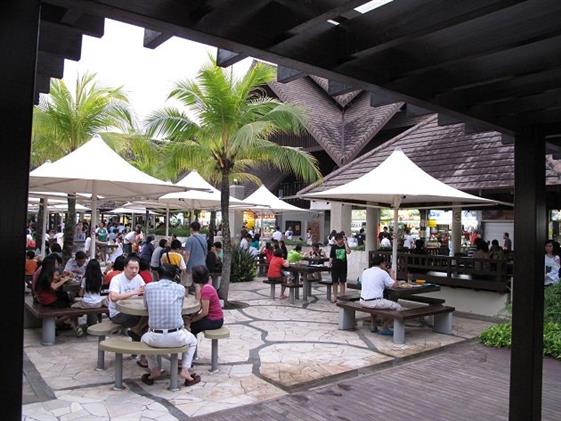 So, what do you think? What are the factors we need to consider when it comes to the new hawker centres? More local food, more foreign workers'/talents' food, special needs, special newer training program for new generation hawkers, private or government operators , better design and hygiene practices etc… if you are one of those who frequent and enjoy hawker centres, tell us what's dear to you when building new hawker centres.
Help preserve a Singapore legacy and heritage.