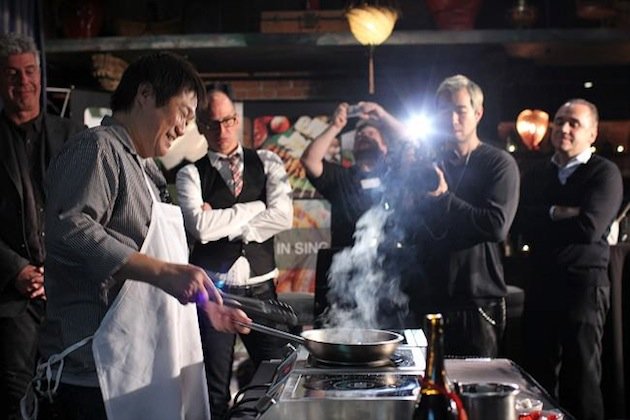 What to do besides eating?
By Tris Marlis - Tuesday, May 28, 2013
With over 37 street food masters from 10 countries offering many of rare items not found in Singapore, we'll be tempted to feast endlessly at the World Street Food Congress Jamboree. However, even the toughest gluttons need a break from the intense carb and sugar rush, so we have prepared a line-up of activities (at no extra cost!), including a showcase kitchen, live music performances, masterclasses and even food photography workshops with Makansutra's very own KF Seetoh. Now you can take scrumptious-looking food pictures as mementoes, as well as pick up some cooking skills from our world-class instructors.

Food Photography Workshop with KF Seetoh, Founder of Makansutra and World Street Food Congress (Saturday, 1 June, 2pm to 2:45pm)
How do you take pictures that speak, make you drool and starve? Want to learn how to transform a boring dish into a five-star-looking one? How do you make use of the natural light to elevate the deliciousness of your picture subject?
KF Seetoh is a former photo journalist for Strait Times before he set up Makansutra and became the makan guru. Not only does he know where to find the best grub in Singapore, his talent is in capturing the flavours and stories of a dish with words and pictures.
We highly recommend you to start your time at the Jamboree with this food photography workshop, and then practise shooting the 37 or more food items available, so you can share them with your friends and family over social media. You don't need to have a good camera, just be there and learn the insider tips.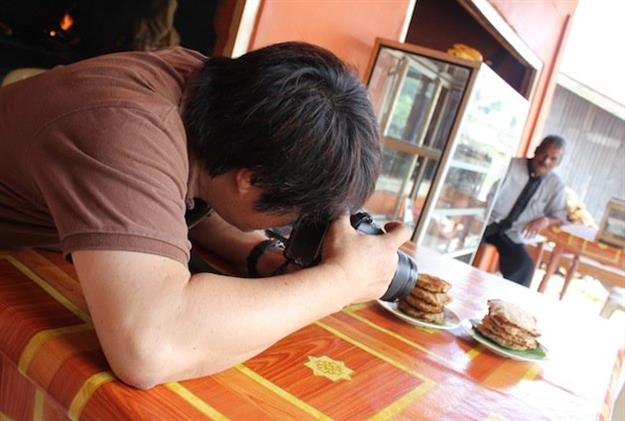 Cooking Masterclasses (1 June – 9 June, 2pm-2:45pm/3:45pm-4:30pm)
At the Studio, we offer a range of masterclasses, from traditional street food to the more creative ones. Mr Hooi Kok Wai, one of the "Four Heavenly Kings" also famous for re-inventing Chilli Crab in the 1960s, will be sharing the love story behind Yam Ring and the legendary Da Bao (big bun). Mr Hooi will also demonstrate how to make these popular dishes. You will also see from Singapore chef Damian d'Silva (the rebel chef) and teh tarik master, Rafee, from Maxwell Food Centre.
Chef Pavita Saechao from Thailand, chef Vo Quoc from Vietnam and culinary expert, Arie Parikesit from Indonesia, will share street food secrets from their countries along with recipes and demonstrations. Culinary Institute of America's chef Gypsy Clifford will bring in Americana style street food chow.
For a little twist in street food flavours, don't miss masterclasses by chef Peter Lloyd (London) and chef Anthony Ricco (New York) from the Spice Market by Jean-Georges Vongerichten. We also have chef Bryant Ng, a Singaporean American who promotes the flavours of his heartland at Los Angeles with his restaurant, The Spice Table.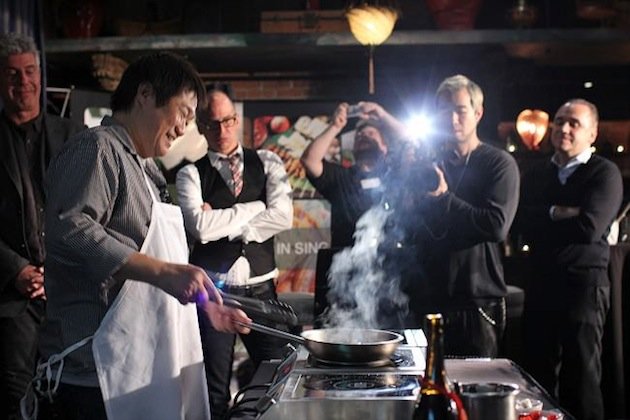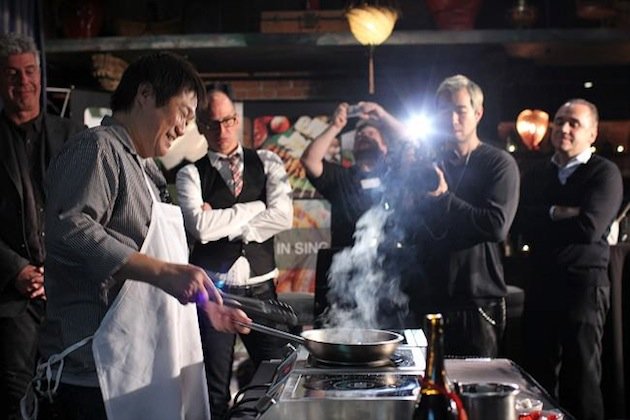 The World Street Food Jamboree (31 May to 9 June, F1 Pit Building and Paddock) is a mega street food feast featuring up to 40 of the world's best street food masters from Indonesia, India, Thailand, Vietnam, USA, Mexico, Malaysia, Denmark, China and Singapore. The Jamboree aims to create better awareness for some of the lesser known but still excellent street cuisine and the personalities behind it, bond communities through a vibrant food experience and generate opportunities for the public to the part of the industry. For more information, go to www.wsfcongress.com