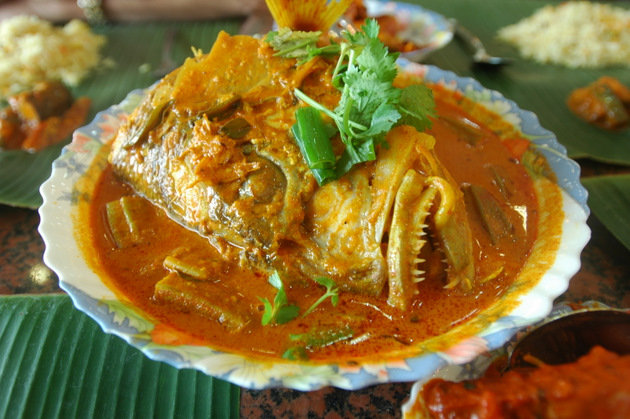 What Would Be Singapore's National Dishes
By Catherine Ling - Wednesday, Aug 07, 2013
Happy National Day. We celebrate the nation's 48th birthday this week, and one of the things we are fiercely loyal to (besides country and family) is our local cuisine. A frequent and intense debate is which dish should represent Singapore, as there are so many that we relish and take pride in, even if they are not invented locally. Will it be nasi lemak, char kway teow, laksa or roti prata?
It's tough but here are five dishes likely in the Top Five favourites, and some places that have become famous for them. Yes, you may disagree and insist something else is more worthy, but that just shows Singapore has so much good food and that we have that endearing affinity to it. We can't pick just one (or even five) to be the de facto national dishes.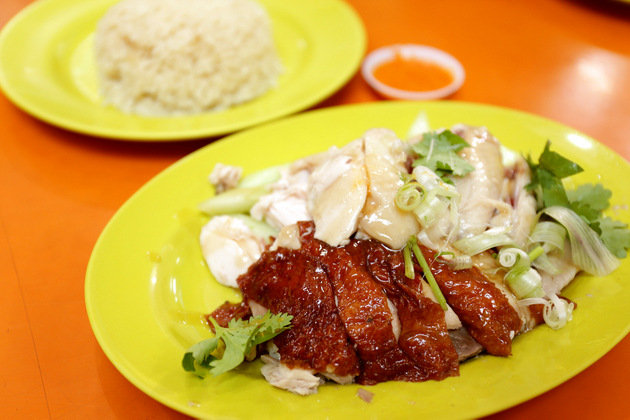 Chicken Rice
Singapore's love affair with Hainanese chicken rice is enough to start wars. Well, at least a war in a movie – remember "Chicken Rice War"? Singapore has certainly made this dish our own. We have tweaked this such that it no longer bears resemblance to its original counterpart in Hainan. You've got Cantonese influences coming in, using younger and more tender chickens, and lime juice for the chili sauce. The result is succulent white steamed chicken or roasted but still juicy with browned skin.
Celebrate it at: Wee Nam Kee Hainanese Chicken Rice Restaurant, 101 Thomson Rd #01-08, 10.30am-12.00am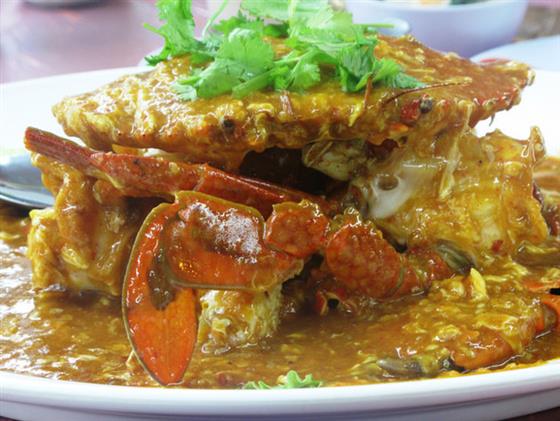 Chili Crab
This is the seafood dish that every Singaporean will proudly bring a visitor to try, and the bestselling style of crab at most Chinese seafood restaurants here. Ironically, it's also the dish that Singapore cooks lost out to Gordon Ramsay recently in a hawker challenge. But this version can easily outdo Gordon's rendition even on a bad day. The Scottish chef had been baffled by the use of tomato sauce in this dish. But Singaporeans (and loads of tourists) are in love with crabs cooked in this sweetly thick and eggy bath.
Celebrate it at: Mattar Road Seafood BBQ, Blk 51 Old Airport Rd #01-63 Old Airport Rd Food Centre, 3pm-11pm (Closed on Tue and Wed, except eves and PH)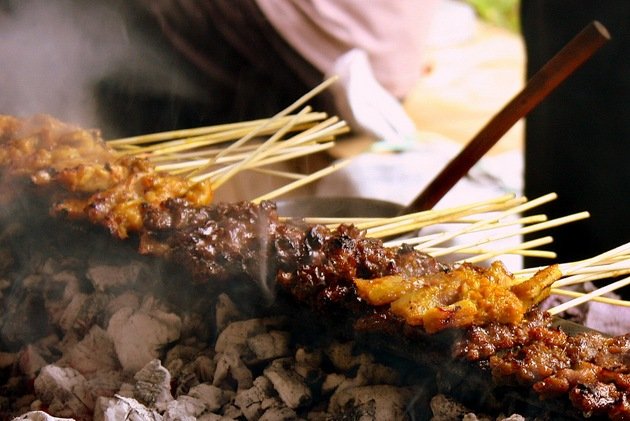 Satay
Few other dishes have entire cluster establishments dedicated to them. The old Satay Club thrived until it was demolished in 1995. Now we have Satay by the Bay attempting to bring back the nostalgic days. A whole street at the side of Lau Pa Sat has satay hawkers filling the air with heavenly aromas of marinated meat grilling on charcoal. We don't mind more.
Celebrate it at: Warong Sudi Mampir, Blk 14 Haig Road #01-19 Haig Road Food Centre, (Mon & Tue) 10am-7pm (Fri, Sat & Sun) 10am-5pm (Closed on Wed and Thu)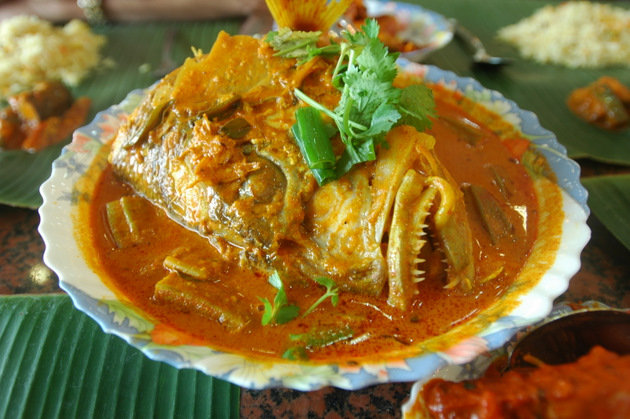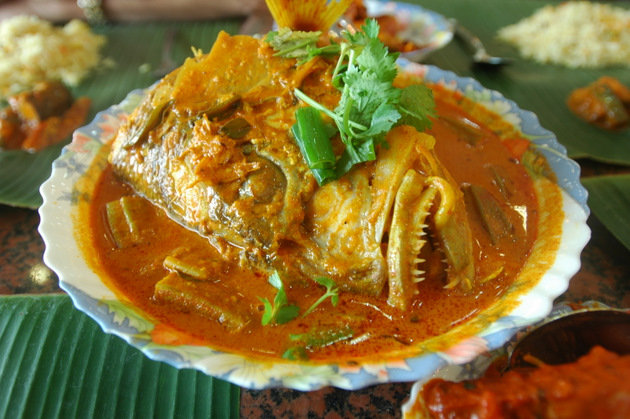 Fish Head Curry
The roots of this dish here is said to come from an Indian cook named Gomez, who operated his little stall at Selegie Road, a few decades ago. An Indian curry stall owner decided to marry fish heads with his curry when he saw how the Chinese loved fish heads. It spawned absolute fervour. And now even the Chinese and Peranakans have their own versions, which use more coconut and tamarind (assam) and less masala spices.
Celebrate it at: The Banana Leaf Apollo, 54/56 Race Course Road, 10.30am-10.30pm (Indian version) Ocean Fish Head Curry, 181 Telok Ayer Street, 11am-8pm (Chinese version)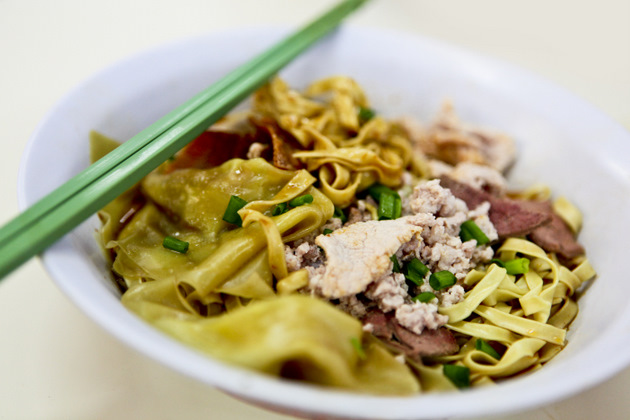 Bak Chor Mee
Maybe not the most conscious choice, but this ubiquitous Teochew noodle dish with minced pork, stewed mushrooms, dark vinegar and jewels of fried lard is a well-loved staple invented in Singapore by these versatile Teochews. It even made it to local political satire (pork liver with your noodles?)
Celebrate it at: Tai Hwa Pork Noodle, Blk 466 Crawford Lane #01-12 Tai Hwa Eating House, 9.30am-9.30pm (Closed on first and third Mon of the month)