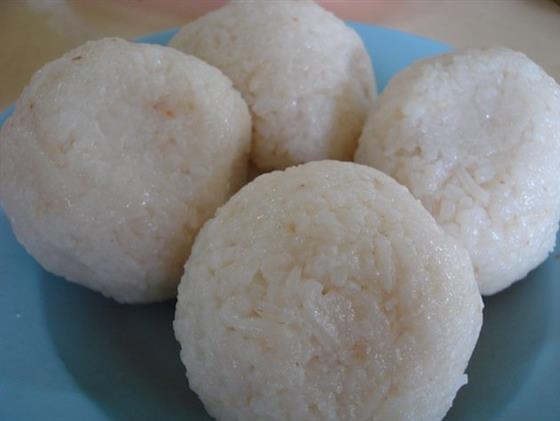 What's Nice about this Rice?
By Tris Marlis - Thursday, Feb 07, 2013
If we replace jasmine rice in Nasi Goreng with the premium sushi rice that cost twice as much, will it taste twice as good? Can we elevate the flavour, texture and aromatics of our favourite Bak Chang, Nasi Lemak and Claypot Rice using brown rice or basmati rice? It is important to decide on whether you want texture, fragrance or some unique quality of the grains- like its ability to handle liquids under heat etc…We embarked on a little dissection on these premium rice and interviewed hawkers to get their opinion on their characteristics and versatility. Here is what they say…
Basmati Rice
 Also known as "the king of rice," basmati is a type of grain that has a nutty aroma and taste. Its slender and long kernel is less starchy and contains less moisture, so it makes a dry and fluffy plate of rice. Basmati grain is usually aged for at least a year after harvest to develop its full flavour, thus it is considered as "old" rice.
Basmati takes liquid very well and is not starchy. For that reason, Malik of Selera Rasa Nasi Lemak has been using basmati rice for his Nasi Lemak. It is also suitable for claypot rice. Owner of La Chasseur, Andy Lim, explains that younger rice (such as jasmine rice) can't withstand heat and turns mushy easily.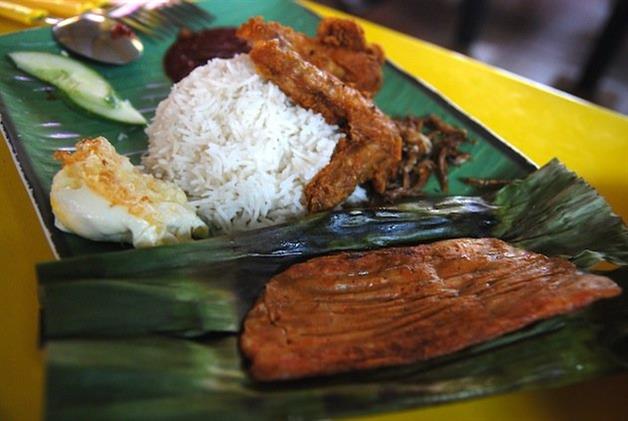 However, basmati is not suitable for porridge, Mr Johnny Tan who owns G7 Sinma Frog Porridge does not like the nutty aroma of basmati. He still used Thai jasmine rice which he thinks is the most fragrant among all types of rice.
Brown Rice
 This rice with outer layers of bran contain many of the grain's nutrients, vitamins, fiber, and protein, making it chewier, more filling and more nutritious. At its natural state, brown rice turns rancid faster and needs to be stored airtight.
Mr Lim, owner of La Chasseur, also likes to use brown rice for his claypot rice. In his opinion, brown rice is not only healthy, it also cooks well in claypot and its texture gives a different mouth feel, a little al dente and chewy. "People always think that healthy food is not good, and good food is always unhealthy. Brown rice can be both good and healthy," says Mr Lim.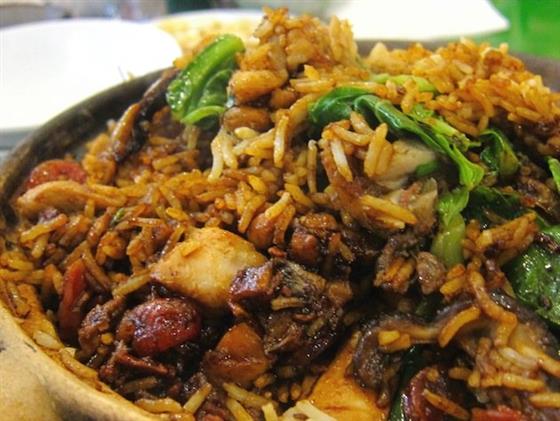 But brown rice, similar to the regular white rice, is neither sticky nor glutinous enough to make Bak Chang. Mr Desmond Ong from Kim Choo Kueh Chang explains, "The texture is just not right. It is too dry and it will never stick." The outer layers of bran prevent the grains from binding.
Sushi Rice
 Another type of premium rice is short-grain sushi rice which has kernels that are stubby with a plump almost round shape. Short-grain rice is stickier and has a shiny texture. Mr Wee of Wee Nam Kee uses this type of grain to make chicken rice balls at home, "this type of rice creates a grainy effect. It stays sticky even after you cool it down, and the shape stays intact." says Mr Wee. Whereas if you use regular white rice, you will have to shape it while it is very hot. Mr Tan of Kim Choo also adds that sushi rice is a good alternative to making Bak Chang.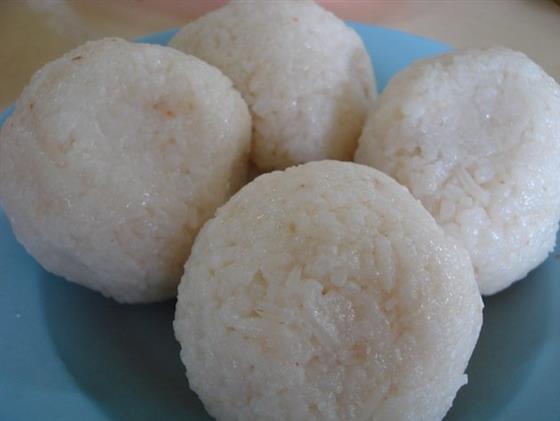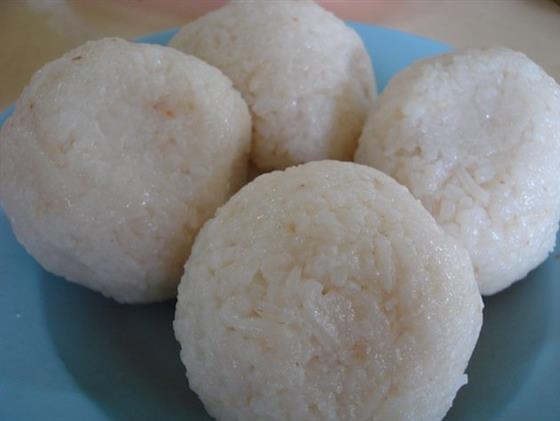 Although sushi rice is good for steaming, the sticky texture is not suitable for frying. Owner of Alhambra's Satay at Makansutra Gluttons Bay tried cooking Nasi Goreng with sushi rice and he didn't like the result, "It (sushi rice) creates a starchy texture and smell, tak sedap lah (not delicious)," says Sam. Nasi Goreng is better served dry and fluffy, hence basmati might be more suitable.
The rule of buying rice is not always the more expensive the better. Next time when you are shopping for groceries, perhaps take texture and aroma in consideration.