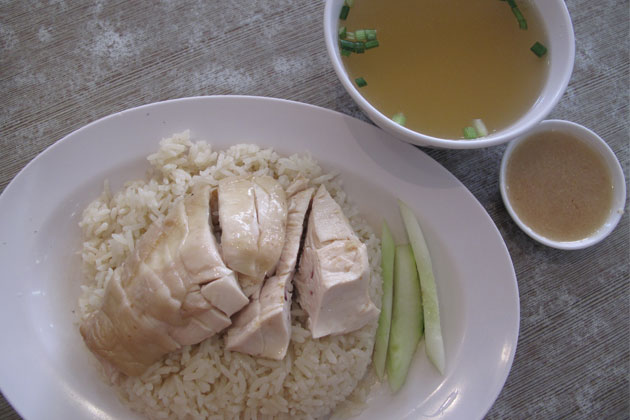 Why is Chicken Rice a National Dish?
By Thammika Songkaeo - Wednesday, Aug 06, 2014
Why is Chicken Rice considered a national dish of Singapore? Why is Pad Thai a national dish of Thailand? Why is Mohinga a national dish of Myanmar? To be a national dish, any dish has to – according to our super academic and rigorous consultant, Wikipedia – "be strongly associated with a country", and that can happen for three reasons: it can be a staple food, contain a unique ingredient found only (or almost only) in that country, or be a key player in the country's feasts. But there's definitely more when it comes to Singaporean Chicken Rice. Raise your hand if you know other reasons for which it's a national dish!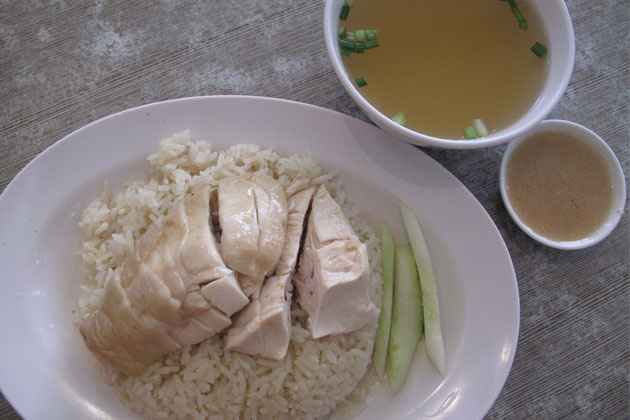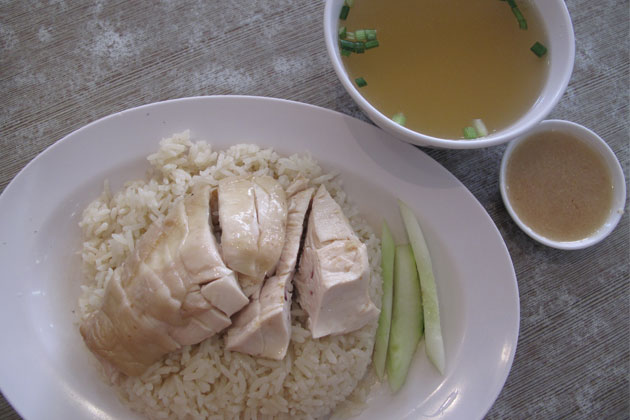 To begin, it's both Singaporean… and yet not. And that's what makes it unique. Recall that the original Chicken Rice came from the Hainanese immigrants, who sailed here in the 1850s. Their form of chicken rice – different from the ones we see now – was plain rice with boiled chicken and sometimes took on the look of balls of plain rice with sparse chicken meat inside. The current chicken rice (a plate of rice with meaty cuts of chicken on top) is a Singaporean style of the dish. Some say that the meatiness results from Singaporeans' increased ability to afford fleshier cuts. The vinegarish garlic chilli, thick soy sauce and minced ginger side sauces are also a unique signature of Singapore Chicken Rice. At once, the chicken harks back to Hainanese ancestors but also to the innovation of Singaporeans, allowing for that hyphenated "Chinese-Singaporean" that is a part of national identity today.
Additionally, there are actually people vying to be the best in both making and makan-ing. Many Singaporeans don't seem to notice the uniqueness about their food, but they actually care about being the best with food. In Thailand, Pad Thai might be a national dish, but there aren't heated opinions about who makes the best Pad Thai or how to best eat Pad Thai. It's the same in Myanmar for Mohinga. But say "best Chicken Rice" in Singapore and a battle could begin. Cooks here care about being the best Chicken Rice sellers in Singapore, and the aficionados toy with the endless eating possibilities, such as, "What other than jasmine rice can we use?", "is Sakura chicken the best for this dish?" and "What kind of sambal would go best with Chicken Rice, if any?" In other words, Chicken Rice here also occupies intellectual space. A rare condition, you see?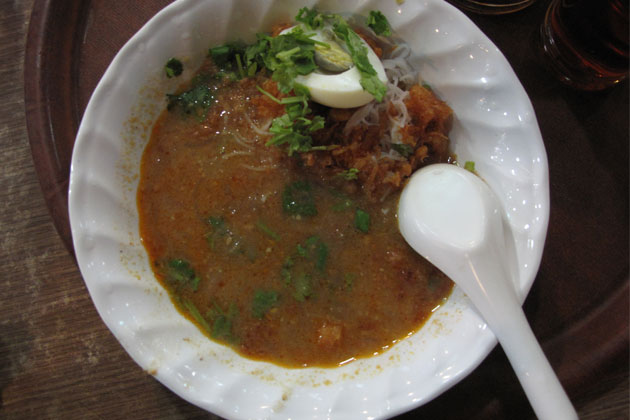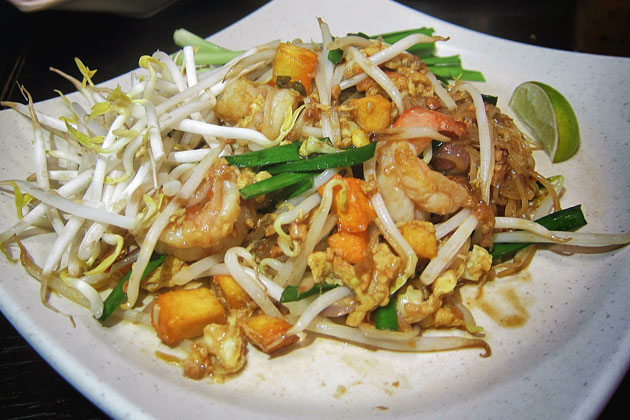 The Chicken Rice situation that exists in Singapore makes it a unique national dish. Sure, it's "just another national dish", and virtually all countries have national dishes, but take not for granted the status of a Singaporean one. Unlike many things in this country, the proliferation of Chicken Rice development isn't top-down, but extremely bottom-up.
In case you need an excuse to eat some national dishes, here's just a sampling of ideas.
Chicken Rice from Lee Fan Nam Kee : 94 Lorong 4 Toa Payoh, Daily, 11 am – 3 pm & 5 pm – 9 pm, Tel. 6255 0891.
Mohinga from Yanant Thit : Blk 111 North Bridge Road, #B1-07, Daily 9 am – 10 pm, Tel. 8161 2244.
Pad Thai from Beer Thai : 6001 Beach Road (Golden Mile Tower), #01-50/01-51, Daily 11 am – 10:30 p.m., Tel. 62977644.