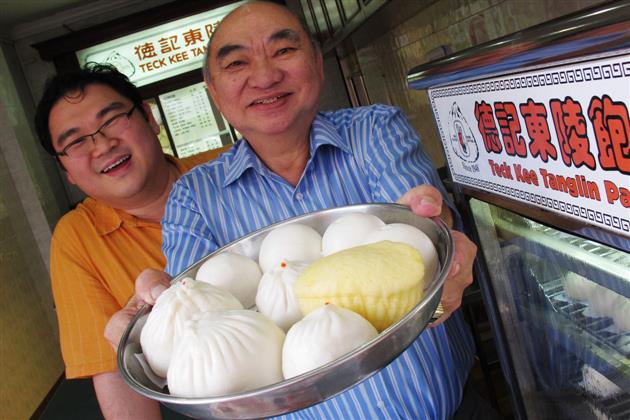 Why the oldies peel the skin off a Pau (Teck Kee Tanglin Pau)
By KF Seetoh - Monday, Jun 09, 2014
I can kind of imagine how the dim sum masters of yore were like- they had really bad teeth and breath. I was once told how these folks used to spit-spray a cup of light sulphur water, with their mouths, onto a tray of just made paus just so it comes out clean and white after steaming.". I suspect their mouths would rot and the teeth enamel will thin off. The thought felt preposterous but Mr Billy Whey confirmed it, adding "which is why many older folks peel the "skin" of a pau before they eat it". He comments come eminently qualified – he is the second generation owner of Teck Kee Tanglin Pau chain of dim sum shops.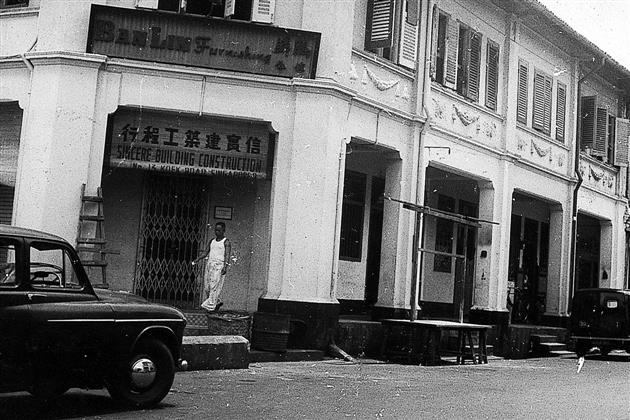 They are believed to be Singapore's first dim sum stall chain brand (since 1948) – and still alive and kicking today. "My father came over from Poon Yue in Guangzhou and slaved in the old (defunct) Empress Restaurant in the 30s." and Billy regales how his dad, as a "hum hao" or savoury and salty dish chef had to observe the "teem hao" or sweet and snacks chefs who also made dim sum. He realised that to make it big, he had strike out on his own. So the first Teck Kee pau street stall was born in 1948, in Koek Road. The senior Mr Whey Tuck (Whey is some fancy spelling for Hui, in Cantonese) made and sold dim sum on the roadside. They went onto open up their line of shops.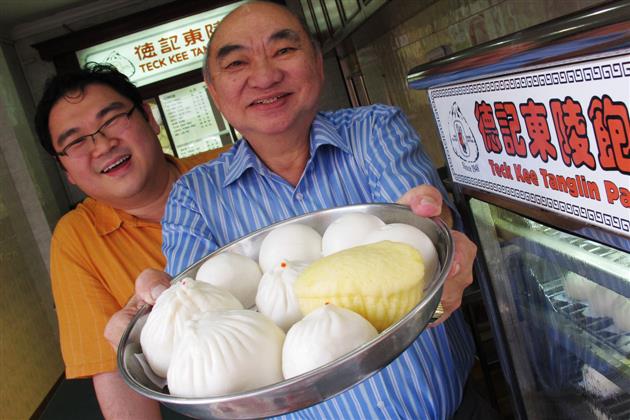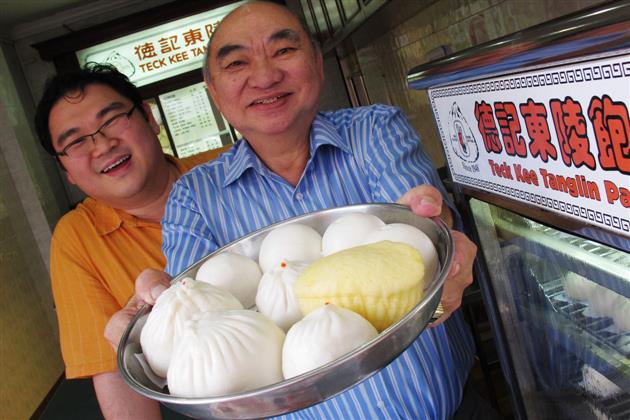 It was "hell" when Billy, now 68, inherited the business after his dad passed on, "I had to introduce methodology to the chefs then, who were all "agar agar" cooks, said I was wasting time.", and remembers an incident when "one chef told me to look at the thickness of the steam when determining if the items were perfectly cooked". He realised it was all poppycock and the chefs had scant respect for the boss's son. It was all about timing, Billy eventually found out. Methodology, recipes and measurements were eventually introduced and today, it still works out for the Whey family, who now has about 6 outlets, down from a high of 11 just a few years back. "It's simply about lack of manpower problem", he laments. Their central kitchen went from automation back to manual as no one in the family is happy with machine made versions, "only the pau dough is done by a huge mixer, all else is elbow grease", added third generation business empire princeling-in-waiting William Whey, 39. "We are still a hawker stall in many ways" says William who reminds me that over the decades, they realised which of the 8 best items are most popular and sold just those.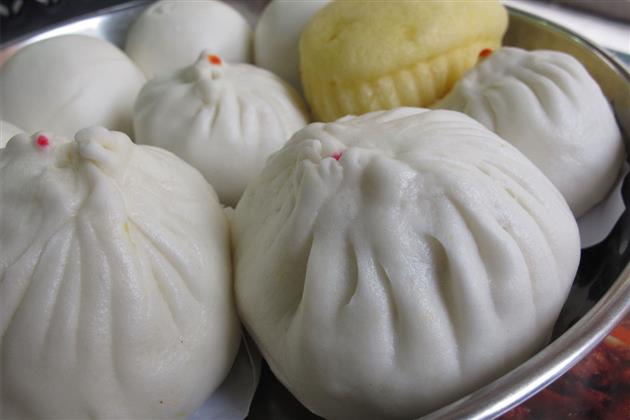 Their signature meat paus are densely packed with greens, meat and a slice of boiled egg. It comes juicy and very comforting- with that mass appeal touch. The skin has a soft firmness and lightly sweet and gummy. One bite into their siew mai and you realise the hand-made touch- it felt full of minced pork and great value for money. They are also one of the few dim sum and pau stalls that offer fan-choy (steamed savoury char siew sauce rice with chunky char siew and boiled egg), as these are blue collared "fast food" of the past. It still appeals to their regulars. One thing I noted, was the careful balance of salt and sugar used in their sweet and salty dim sums. Their tausa (red bean) and lian rong (lotus paste) paus are not cloying sweet and the saltiness in their meat paus are tame yet appealing.
Today, their tiny menu is testament to their shrewd business sense. Their dim sum roll off the steamer trays for customers. Their signature regular sized chicken or pork pau is just $1 a pop and the most expensive is the fan choy at $2.20. These folks are very clear about how they want to maintain this "takeaway dim sum chain hawker" concept and are diligent about operations and business goals.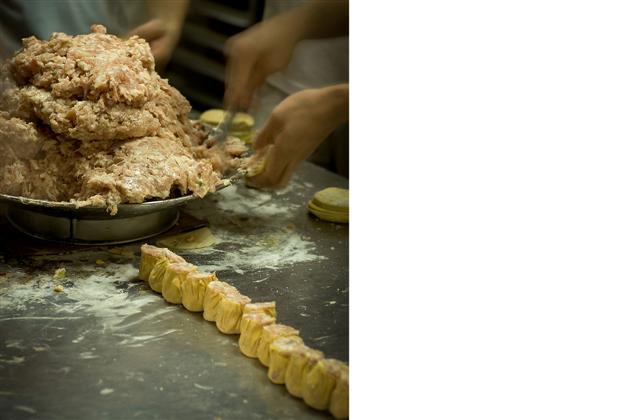 Teck Kee Tanglin Pau
83 Killiney Road (main branch)
9am-10.30pm
Close on Mondays
Tel: 67349253
More outlets at www.teckkeepau.com