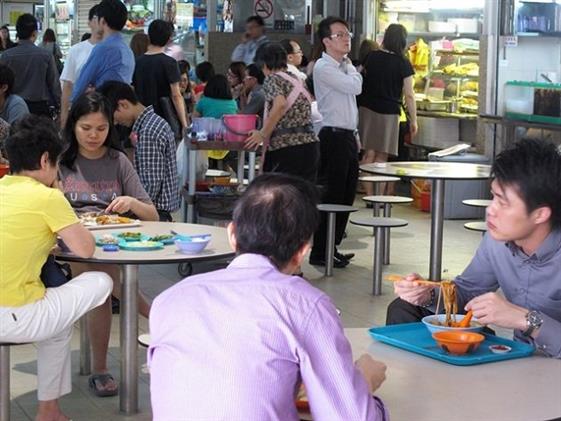 Will you return hawker centre trays?
By KF Seetoh - Wednesday, Sep 12, 2012
It has to work, it better work, although it once flunked, like our official "vision 2010" campaign over a decade ago to get team Singapore to be in the 2010 FIFA World Cup Finals. We are talking something nearer and dearer to us – the civic minded and responsible act of returning crockery, cutlery and trays to clearing stations in hawker centres.
Back in 2003, the NEA (National Environment Agency) attempted to rely on the warm hearted graciousness of Singaporeans to return their food trays to a collection station at the newly renovated Zion Road and later, at Adam Road hawker centres. It flopped and the NEA (the agency responsible for hawker centre operations) flipped on its national implementation plans. Earlier this week in parliament, Environment Minister Vivian Balakrishnan revealed the government will revisit that plan. A few selected hawker centres will be "test bedded" again for this act of civility, before implementing it across the nation's 107 hawker centres.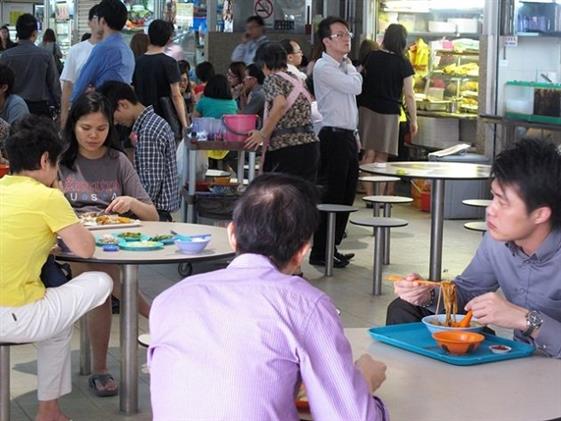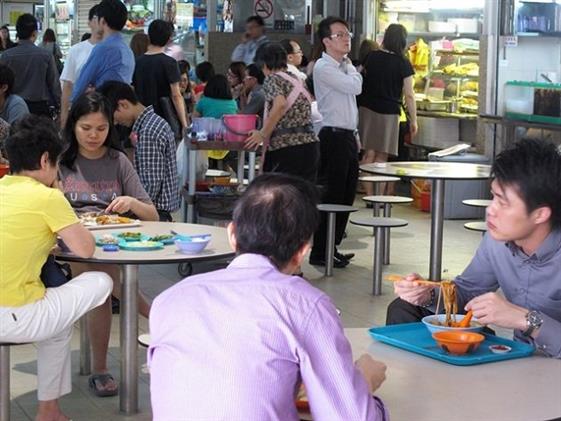 I think it will work, just don't test it. Just do it. There is no reason why any normal person will have reasons to shun public acts of good manners and civility. We just have to resist the resistance movement – those who openly proclaim "it won't work, I have been served all my life at hawker centres, why should I change now". These lackeys of doom will slowly disappear with each setting sun, and a proper inculcation of this culture needs time, over half or one generation perhaps, and it should start with the kids – now. It begins at home with the child and the over-doting parents should train their kids to be civic minded and ji dong (automatic) on such acts of social graces, not train their maids. And it should be compulsory in schools too, the finer the school, the stricter such habits must be inculcated to the kids. This is what the moneyed parents happily spend at such schools for – an all-round, life-ready education. Teachers, play your part and remind the over worked and over bearing parents at your PTA parties.
"I am not too optimistic, unless it becomes law and an offence not to (return trays and clean up after yourself). Somehow, peer pressure does not work in hawker centres", sighs Daniel Wang, the former Director General of Public Health at NEA. He was the mastermind behind that first failed attempt and he did so because he wanted to " improve social responsibilities in Singapore". "Wah, sometimes, not even one tray returned on the tray cabinets" he recalls and adds "the minute they see cleaners around, they get lethargic.". But the practice of self-tray returns is happily tended to at the Ikea cafes, and even at the NEA canteen. "Ikea is a private establishment and the NEA canteen is not commonly seen as a public place. People play ball when private eateries have a house rule," says Daniel. It seems people are picky where they want to practice their acts of social graces and responsibilities.
The real issue now is down dirty on the ground. It's not just about returning the trays, who will clear the bones and bits plus the damp tissues on the tables from habitual chompers who don't eat off the tray. It's a bacteria infested swipe and wipe job for the sissies. It's not going to happen, not now, at least. Perhaps at the end of the next, or next two, prime minister's term.
Perhaps there should be a punishment of the wallet instead – a 50 cents cleaning deposit for every meal is charged but is refunded when they tray is returned. Some kind of token exchange mechanism could be introduced for now.
Also, the official mention is that this is implemented in the wake of a gradual reduction in supply and availability of such cleaning manpower, not just because of the need for social graces in a gracious society. An engineered problem that is seeding yet another.
I think it's best if people brought their own re-usable and collapsible containers, or a tingkat (tiffin carrier). Use it and bring it back home or office to wash. It will bring hawker's cost and maintenance fees down.
So, will someone make these reusable and collapsible contraptions cheaply please?