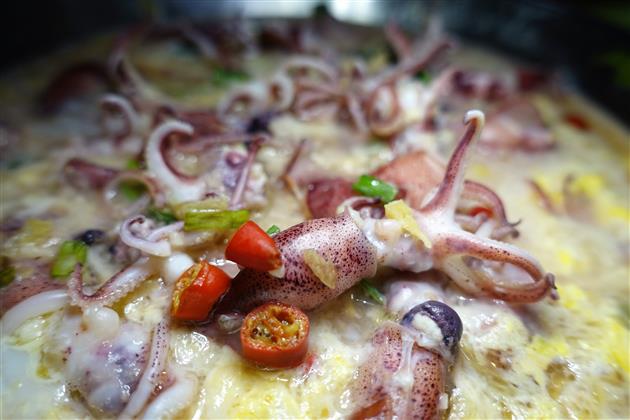 Woh Hup: Hup there with the best
By KF Seetoh - Friday, May 18, 2018
More so than ever, in whatever ways I can, I will not let such old forgotten hawker icons fade into the moonlight. By next month (June 18") it would be their 50th year in the business. This street side Cantonese style cze cha stall began in the old Chin Chew Street, alongside their peers, Swee Kee or Ka Soh, famed for their fish head beehoon, back in the day. I remember they were just next to them. Just last month, I wrote about a hawker stall that offered 88 items (Top Chinese Cuisine) in their menu and this one too, has a stunning 85 items in a slightly smaller set up- offering classic Cantonese goodies in true blue Singapore style- in a hawker centre, in town and great value for money. They wok up some stuff even fancy Chinese restaurant don't offer today- perhaps the young chefs there have too much regard for food trends. Flip through the four page dog-eared plastic laminated menu and all 85 items cajole. I could manage only a few, and these few stood out in that moment.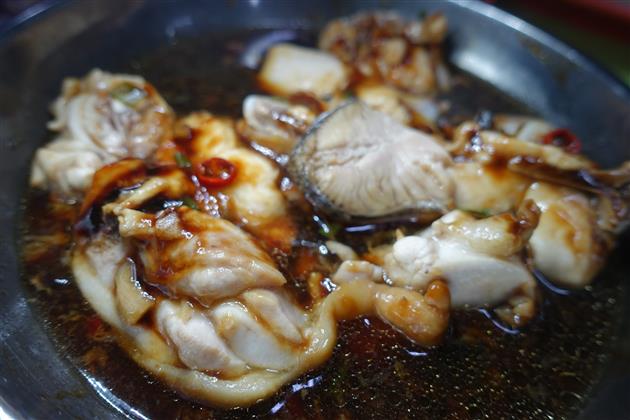 Their Steamed Chicken with Salted Fish ($10) was done in a black soy sauce spiked with mashed up Nam Heong salted fish (the Rolls Royce of salted fish here). The Oprah moment was just how fresh and juicy the chicken chunks were- white, shiny, soft and fresh. They placed a piece of the salted fish atop and when you break little bits of it with the sauce and chicken and devour it with steamed fluffy rice- it's Cantonese makan nirvana in its humblest.
The Kau Kay or boxthorn vegetable soup ($5) is so comforting, it's easy on salts and the seafood, meats and eggs just are nice distractions from this sweet vegetable. Having a spoon of this with their Steam Baby Squid ($12) with eggs (very rare these days) was something I call a "true makan moment"- as in true to its roots, flavour and style. The lightly salted and steamed dish had touches of sesame oil and a whiff of Chinese wine with a splash of soy sauce.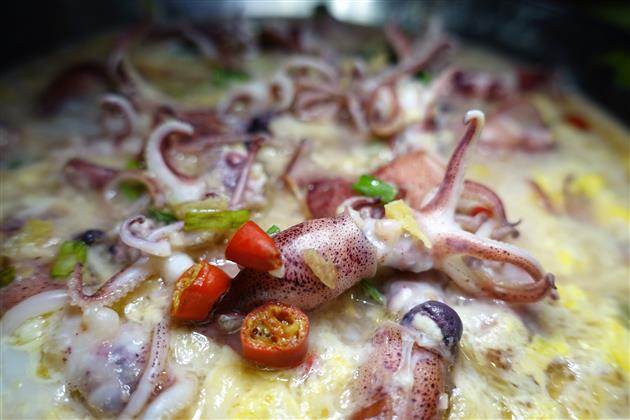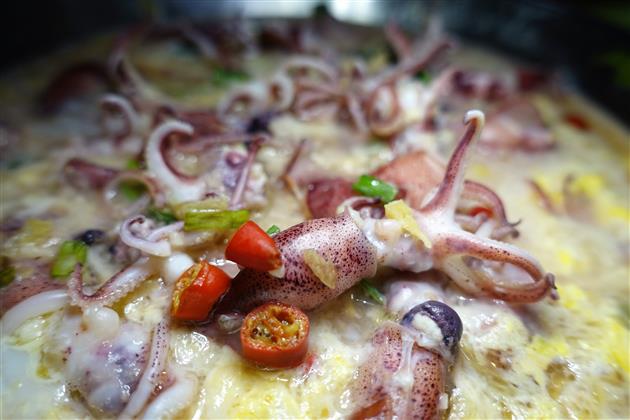 Those bits of cut bird eye chillis over it, was majestic in the palate- the crunch of the little squid was evident only because it was fresh. The whole meal experience was a trip back to the 80s, for me and I've eaten there more times than I can remember.
You can order Chinese tea and it now comes in the ubiquitous yet stainless steel pot with red melamine cups. Then a plate of red and green chilli plus lard croutons show up- and all at once, I know I am in for a hard core Cantonese meal. Hardly anyone does this today, not even in most restaurants which frowns on lard, just because. Then the platter of Egg Hor Fun or Wat Tan Hor Fun (from $7) plonked down and the first thing I noticed was the hor fun sheets were freshly fried over high wok fire before the seafood, meats and pig stomach pieces were let over it with a smooth eggy sauce. Not the most stunning I have, but it says "comforting" on so many fronts as was the Bitter Gourd Pork Ribs ($12). They blanch most of the offending bitterness away before wok searing it with black bean sauce and pork rib chunks.
Support these fading hawkers, not just because they are old and fading, but because it's delicious and heartening.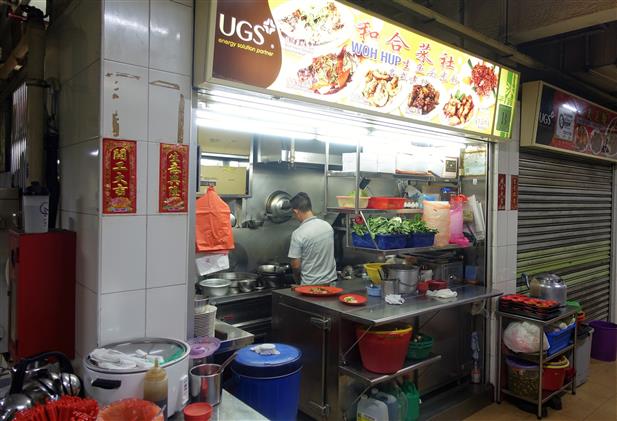 Woh Hup
#02-55, Hong Lim Hawker Centre
5pm-11pm
Closed on Wednesday.